TAMPA — Brian Cashman has enough World Series rings to fill the left hand. Now, the Yankees' GM wants to start on the right one. While acknowledging how good the defending World Series champion Astros, the Indians and the Red Sox are, Cashman craves a sixth circular piece of jewelry. "The ultimate goal is to...
Out of respect for what the Astros, Indians and Red Sox accomplished last season, Brian Cashman refuses to classify his Yankees as World Series favorites, but the general manager is making his objective clear for the upcoming season.
Yankees general manager Brian Cashman compared the Yankees to NASA on SportsCenter. If nothing else, Brian Cashman is honest. It's part of what makes him such a successful general manager, and why a network like ESPN would want to secure him for an interview. On Monday, ESPN's SportsCenter rolled into Tampa, Florida for Yankees spring training...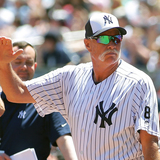 The New York Yankees did not extend an invitation to Hall of Famer Goose Gossage to act as a guest instructor for spring training for the first time in two years, and he's not taking it lying down.Gossage, who was not invited due to his history of controversial comments about the state of the game, blasted Yankee GM Brian Cashman for the decision and also took on what he feels is...
Hall of Famer Rich "Goose" Gossage shared his opinions on Yankees GM Brian Cashman on Monday prior to the start of spring training in Tampa.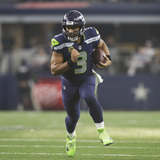 Russell Wilson might want to re-consider the whole football thing.That's because on Wednesday, the Texas Rangers would trade Russell Wilson's rights to the New York Yankees. No, seriously. Here's what GM Brian Cashman has to say about it:"This is a unique opportunity for us to learn from an extraordinary athlete who has reached the pinnacle of his profession. After talking to a number...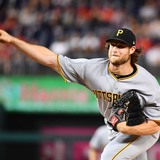 Remember when the New York Yankees were close to acquiring Gerrit Cole? As it turns out, that seems to be a load of crap. So… oops, we guess?As it stands, the Yankees rotation figures to be Severino-Tanaka-Gray-Sabathia-Montgomery in 2018. That's not too bad on paper. But then again, we don't know what Sabathia is going to give the Yankees next season. We don't even know if he can...
New York Yankees general manager Brian Cashman on Friday indicated the organization has concluded interviews for its open managerial position. And it appears Alex Rodriguez has played a role in the search for a new skipper."I reached out to Alex a number of times [and asked] 'Hey, whaddya got?'" Cashman said, via Newsday. "I looked for a lot of guidance from a lot of people that...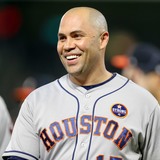 Carlos Beltran has been a busy man.He was vital in helping the Astros win a World Series title earlier in the month, and on Monday, he announced that he's retiring from Major League Baseball. It's safe to say he went out on top as a player.But his time in the big leagues does not appear to be over yet.Beltran reportedly spoke to Brian Cashman, and informed the Yankees general manager...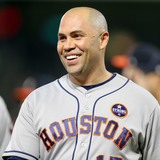 Could the New York Yankees turn to a freshly-retired player to manage their ballclub? General manager Brian Cashman isn't outright saying no.Longtime MLB outfielder Carlos Beltran announced his retirement on Monday, and he said he would be interested in talking to the Yankees — where he played from 2014 to 2016 — about their vacant managerial position.The 40-year-old Beltran has...
MORE STORIES >>
Yankees News

Delivered to your inbox

You'll also receive Yardbarker's daily Top 10, featuring the best sports stories from around the web. Customize your newsletter to get articles on your favorite sports and teams. And the best part? It's free!