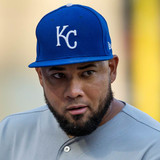 The Yankees have kept an eye on free-agent third baseman Mike Moustakas, writes Jon Heyman of FanRag Sports, though he also cites people close to the team in characterizing an ultimate match between the two sides as a long shot. The Yankees would only have interest on a short-term deal and are concerned both with the financial implications and the draft forfeitures that would come...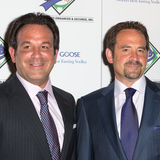 A disgraced former figure in the baseball world has filed a lawsuit that proposes to revisit one of the game's most notable scandals. According to a report from Jon Heyman of Fan Rag (Twitter links), Juan Carlos Nunez — who served jail time relating to the Biogenesis PED mess — is suing the ACES agency that he once worked for as an independent contractor.At this point, details are...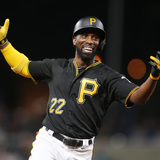 In his latest column for The Athletic, Ken Rosenthal chats with five players — Max Scherzer, Daniel Murphy, Paul Goldschmidt, Jerry Blevins and Chris Iannetta — about their concerns over the proposed 20-second pitch clock and their more general thoughts on the league's pace of play initiatives. All of the players express a willingness to change and acknowledge that they're in favor...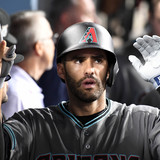 More than two months removed from the end of the World Series, the usually frenetic hot stove season has been rather cold. As a result, many of the top MLB free agents remain unsigned.After having a historic season for the Detroit Tigers and Arizona Diamondbacks, J.D. Martinez heads the class of remaining free agents. But he's far from the only valuable player out there to be had...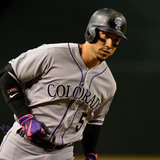 Every single season, at least one team gets lucky with one of their offseason acquisitions. Typically, a player who didn't get much attention during the offseason ends up being a key piece in a World Series or playoff run — just look at Charlie Morton of the Houston Astros or Brandon Morrow of the Los Angeles Dodgers.Here's a look at 12 free agents who aren't going to command massive...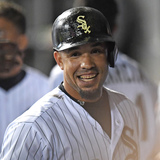 The Chicago White Sox have traded away Chris Sale, Adam Eaton, Jose Quintana, Todd Frazier, Tommy Kahnle, David Robertson, and Melky Cabrera all within the last year, and the fire sale may not be complete just yet.White Sox GM Rick Hahn said this week that the team has received trade inquiries on sluggers Jose Abreu and Avisail Garcia and is willing to listen."We have to listen,...
The surging Kansas City Royals bolstered their Major League club on Sunday by adding veteran OF Melky Cabrera. They sent RHP A.J. Puckett and LHP Andre Davis to Chicago in the exchange. Royals get OF Melky Cabrera White Sox get RHP A.J. Puckett LHP Andre Davis Puckett, Kansas City's second round pick out of Pepperdine in 2016, is an above average athlete with a potential plus...
The Royals traded for for Melky Cabrera to sure up their outfield. Below are the projections for the prospects the White Sox recieved in exchange for his services. WAR figures account for the player's first six major-league seasons. KATOH denotes the stats-only version of the projection system, while KATOH+ denotes the methodology that includes a player's prospect rankings. A...
Feel the deadline fever. First it was Jaime Garcia getting traded again, now it's Melky Cabrera on the move. Try to contain your excitement. Sarcasm aside, the Royals needed an OF/DH type, given that Jorge Soler has been a bust and Alex Gordon is hitting like a Hall of Famer, in that his batting line is probably what we'd project Tim Raines for in 2017. Royals outfielders have combined...
In the movie "Rushmore," Bill Murray plays Herman Blume, a desperately lonely steel tycoon who competes with the eccentrically underwhelming student Max Fisher (Jason Schwartzman) for the affection of first grade teacher Miss Cross (Olivia Williams). The two go to ridiculous lengths to win the heart of a woman they barely know, but cannot possibly live without. Ultimately, Max sympathizes...
MORE STORIES >>
Royals News

Delivered to your inbox

You'll also receive Yardbarker's daily Top 10, featuring the best sports stories from around the web. Customize your newsletter to get articles on your favorite sports and teams. And the best part? It's free!