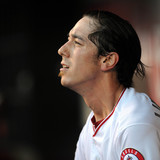 Don't call it a career yet for Big Time Timmy Jim.A photo of Tim Lincecum looking pretty ripped circulated on social media Tuesday after it was shared on Instagram by Colorado Rockies pitcher Adam Ottavino. The photo apparently was of Lincecum throwing at a training facility in Washington, his home state. The company founder said that Lincecum is planning to throw for teams at a...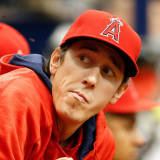 MLB free-agent pitcher Tim Lincecum has been working out, and is making his case for a team to give him a shot at toeing the rubber.Lincecum, who last pitched in an MLB game in August 2016, was seen working out with Rockies reliever Adam Ottavino at Driveline Baseball.Check out this photo, which shows a 33-year-old Lincecum looking ripped while working out. Kyle Boddy, president...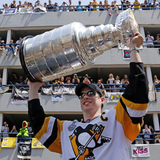 Want more news first thing in the day? Sign up for the Yardbarker Morning Bark newsletter here.Good morning and welcome to the YB Box Score, what we're reading while resting our feet between victory parades. Happy birthday today to Tim Lincecum, Derek Anderson, Andy Pettitte and Dusty Baker. On this date in 1938 Johnny Vander Meer threw a no-hitter for the Reds in the first night...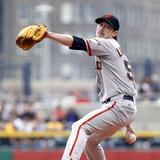 The 2016 season is over for two-time Cy Young Award winner Tim Lincecum. The Los Angeles Angels announced Wednesday that Lincecum will not be called up with any September roster expansion. The #Angels decide that Tim Lincecum won't be called back up to big leagues, ending his comeback season. He had 9.16 ERA in nine #MLB starts — Bob Nightengale (@BNightengale) September 7, 2016...
Earlier this year, Tim Lincecum held a showcase in hopes of latching on with a major league team. The Angels gave Lincecum a chance to show he could regain the form that made him one of the top pitchers in the game, but that experiment now appears to be over. On Friday, Lincecum started his ninth game of the season and lasted just 3.1 innings. He allowed nine hits, two walks, and...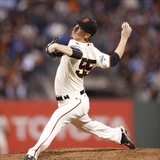 Tim Lincecum used to be freakishly good. He no longer is. Hampered by hip woes, the 32-year-old right-hander went from winning Cy Young awards and tossing no-hitters to the precipice of pitching oblivion. His velocity down and his ERA up, he succumbed to surgery last September. He's on the comeback trail, but not with the team he helped win three World Series. The former Giant signed...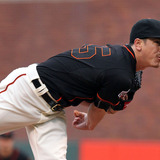 Tim Lincecum is expected to make at least one more start in the minors before joining the Los Angeles Angels. Lincecum told reporters on Tuesday that he will pitch for the Triple-A Salt Lake Bees again on Sunday and evaluate things from there. Lincecum told us he will have one more outing with the Bees and "see how he's feeling." — Jessica Kleinschmidt (@KleinschmidtJD) June...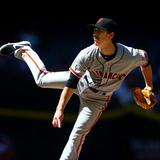 Tim Lincecum has completed his second start with the Triple-A Salt Lake Bees. According to Jeff Fletcher of the Orange County Register, the two-time Cy Young Award winner is now on track to make his debut with the Los Angeles Angels at home on Sunday versus the Cleveland Indians. Tim Lincecum is done: 5IP, 2ER, 2BB, 6K, 95 pitches. His next start will probably be with the #Angels...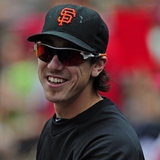 Over a month into the 2016 season, Tim Lincecum finally has a new home, and he's staying on the west coast. The longtime San Francisco Giant is reportedly closing in on a major league deal with the Los Angeles Angels of Anaheim. Sources: Tim Lincecum closing in on a deal with the Angels. Giants and White Sox are out. — Jeff Passan (@JeffPassan) May 16, 2016 Once it's finalized...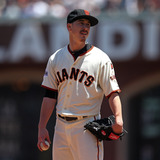 Tim Lincecum will likely not be out of baseball for much longer. Jon Heyman of the MLB Network is reporting that the two-time Cy Young Award winner is close to signing a deal with the Los Angeles Angels. Jeff Passan later added that the deal will be a Major League contract. It's likely that the opportunity to start factored into his decision, as other interested teams were not willing...
MORE STORIES >>
Giants News

Delivered to your inbox

You'll also receive Yardbarker's daily Top 10, featuring the best sports stories from around the web. Customize your newsletter to get articles on your favorite sports and teams. And the best part? It's free!