A video game like finish put an end to the UFC Fight Night in Fresno, California.  The main event featured UFC veteran Cub Swanson against the up and coming Brain Ortega. Both men are highly trained in mixed martial arts and call their home California. This was the match see who was the most talented featherweight contender to face Max Holloway. An excellent choke ended the fight...
The 28-year-old Porto stopper is one of a handful of hopefuls targeting the last slot for a centre-back in Tite's squad at Russia 2018
The main event of UFC Fight Night Fresno was a clash between two fighters looking to make their way up the featherweight division rankings. It was the battle-tested veteran in Cub Swanson taking on the undefeated 26-year-old Brian Ortega. It was Ortega's toughest test to date, and he passed it with flying colors. Ortega was tested early on in the fight, thanks to Swanson's unorthodox...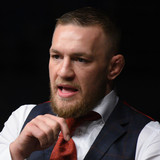 A couple of weeks ago, a report would surface suggesting UFC superstar Conor McGregor wouldn't fight in the Octagon ever again. Simply put, Dana White doesn't know. Now, however, the Irishman may be on the verge of finalizing his next opponent.But here's the catch: it's another boxer.And not just any boxer, mind you. After all, how could it be? Turns out—it's Manny Pacquiao. But...
Now that GSP has stepped aside and relinquished the UFC middleweight title, the division — which had been stalled — can start moving again.
Stipe Miocic's all-but-officially-confirmed title defense against Francis Ngannou is not only a great way to start of 2018, it's a great opportunity for the UFC to show that it actually knows how to promote big fights. They now have to prove their worth because Miocic and Ngannou have legitimately interesting backstories to match their brutal...
Robert Whittaker is UFC's new undisputed middleweight champion after Georges St-Pierre vacated his title due to illness.
Former Strikeforce Champion Sarah Kaufman (18-4) has signed a multi-fight deal with North America's leading all-female MMA promotion, Invicta FC. This story was first reported by MMAFighting's Ariel Helwani yesterday and was confirmed by the promotion during today's Invicta FC 26 festivities. Kaufman competed for Invicta once before back in 2013 against Leslie Smith in between her...
Georges St. Pierre's reign as UFC middleweight champion has officially come to an end today outside of the octagon. Just 34 days after defeating Michael Bisping to become only the fourth 2-division champion in the history of the promotion, the 36-year-old Canadian mixed martial arts legend vacated the title to take some time away from the sport due to ulcerative colitis. Here's the...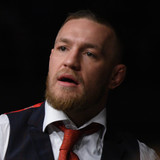 There have been a lot of questions about whether or not Conor McGregor will fight again, but the man himself says he plans to fight next year.McGregor spoke with his sponsor, Betsafe, about his future and talked about his fight plans."My focus is getting back into the right ring or octagon," McGregor said, via The Mac Life. "2017 was historic. I have transcended both the sport of...
UFC superstar Ronda Rousey is coming back. Well, sort of.While her days in the UFC ended on a sour note, it appears the former bantamweight champion is going to be just fine. That's because she's nearing a deal with sports entertainment company WWE.And if her contract is in any way similar to Brock Lesnar's reported deal from June, she doesn't have to worry about a thing. If you...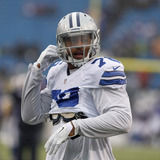 Former Cowboys defensive end Greg Hardy made quick work of Kenneth Woods at The Horseshoe Casino Riverdome in American Kombat Alliance's "Rite of Passage 2," and he's now managed to knock out both opponents he's faced during his MMA career so far.Hardy previously knocked out fellow amateur Joe Hawkins in just 32 seconds roughly one month ago, and it didn't take him much longer to...
UFC 218 looks to be an extremely solid card. In the main event, there is a rematch for the Featherweight title between Jose Aldo and the new champion, Max Holloway. Prior to that, there will be three other good-to-great fights. This card should not disappoint. Here are my predictions:   Fight Card level: Buffalo Wild Wings Overall Record: 31-20   Eddie Alvarez vs. Justin Gaethje...
MORE STORIES >>
MMA News

Delivered to your inbox

You'll also receive Yardbarker's daily Top 10, featuring the best sports stories from around the web. Customize your newsletter to get articles on your favorite sports and teams. And the best part? It's free!