Jeff Gordon sits down with Alex Bowman, Chase Elliott, Jimmie Johnson, and William Byron to talk about the new team dynamic at Hendrick Motorsports in 2018.
Friday night's NASCAR Hall of Fame ceremony was high on emotion. With Gordon, a 93-time Cup winner (and notorious crier) now on the ballot, expect the 2019 enshrinement to strike a similar chord.
Via
ESPN
January 20, 2018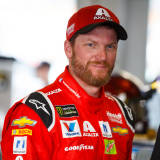 Dale Earnhardt Jr. will end his long and storied career with a final full-time race at the Ford EcoBoost 400 this Sunday. And with that career-ending reality setting in, Earnhardt Jr. has begun to reflect on his 19-year career.In looking back, Earnhardt Jr. acknowledges there are at least a few regrets. Chief among them was his indifferent attitude early on his his career. "If I...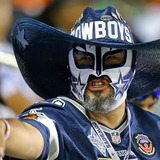 Want more news first thing in the day? Sign up for the Yardbarker Morning Bark newsletter here.Good morning and welcome to the YB Box Score, what we're reading as we prepare for our own Hall of Fame speech one day. Happy birthday today to Rubinho, Jeff Gordon and Roger Clemens. On this day in 1982 Joel Youngblood managed to get hits for two teams in two different cities on the same...
For the second consecutive year, second-generation driver Chase Elliott qualified the pole for the Daytona 500, NASCAR's biggest and most important race.Elliott put down a single-lap speed of  192.872 miles per hour, good enough to again claim the top spot for the No. 24 Hendrick Motorsports in this, the 59th running of the Great American Race.The Daytona 500 takes place next Sunday...
Jeff Gordon narrates the history of title sponsors that helped shaped the sport into what it has become today.
Jeff Gordon reflects on the historic career of former teammate Jimmie Johnson after winning his seventh championship.
Jeff Gordon reflects on the historic career of former teammate Jimmie Johnson after winning his seventh championship.
MARTINSVILLE, Va. (AP) Jeff Gordon celebrated the last win of his NASCAR career as if it was his first trip to victory lane. He jumped and screamed and sprayed champagne as if he was a fresh-faced rookie last year at Martinsville Speedway. A scripted finish to an iconic career couldn't have written it better. That win last November at Martinsville put Gordon in the championship...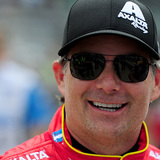 Jeff Gordon was generally pleased with his performance as Dale Earnhardt Jr.'s substitute driver in the No. 88 Hendrick Motorsports Chevrolet on Sunday at Indianapolis Motor Speedway.But he was not very happy about how he handled multiple restarts in the Crown Royal 400 at the Brickyard."It was a fight. Wow," said Gordon after finishing 13th in the NASCAR Sprint Cup Series race won...
MORE STORIES >>
NASCAR News

Delivered to your inbox

You'll also receive Yardbarker's daily Top 10, featuring the best sports stories from around the web. Customize your newsletter to get articles on your favorite sports and teams. And the best part? It's free!