Found August 31, 2013 on isportsweb.com:
Burning Questions. Winners and Losers. Power Rankings. Bold Predictions. These are all types of articles that sports writers love to write when there's no actual news to write about. So that's exactly what I'll do too! Except, I won't stoop to the level of these generic, same-old, predictable stories. Nope, I'm going to do the opposite: 5 Freezing Questions about the Chicago Bulls; or, 5 questions you probably haven't thought of or don't really care about unless you are a die-hard NBA fan, which, let's be honest, if you're reading this in late August or early September, you just might be. So let's get to it. 1. Will Derrick Rose's knee injury cause him to actually wear MORE stuff on his legs in 2013-14? Rose is clearly weighed down by all his leg accessories Aha! You probably read the first eight words of that sentence and thought it would be about how his knee injury would affect his play or the team's offense. But no! Just look at how much stuff he wears on his legs. He's got sleeves with bulky looking pads under them, tall heavy socks and bulky ankle braces. Now, Rose just sat out an entire season when he was medically cleared to play in March; he's clearly a cautious person, so he will definitely wear some type of knee brace as well. But where will he fit it? Will it replace the diamond-pattern thing under his knee sleeves? Will he just wear it on top of it all? You may think this is a pointless question, but remember, just like shooting sleeves make you a better shooter and a headband increases your overall skill, a knee brace can have good and bad impact. It'll keep his knee safe and sturdy, but it may cause him to walk like a Transformer. 2. Will the starting lineup introduction video remain as awesome as always? From the 1990s, when pandemonium would start to build in the crowd while the iconic Alan Parsons Project song "Sirius" started up, and the crowd would erupt once Ray Clay's famous voice started with "And now! The starting lineups…", to today, when the Bulls pregame ceremony includes a fantastic video of raging bulls running through the streets of Chicago and destroying the opposing team's bus, Chicago has always had the coolest starting lineup intros. I wish they would let the classic song simmer a little bit longer, but the crowd doesn't get into it as much as they used to in the 90s (understandably). They've tinkered with it a little bit, improving the video and adding in the drum line and trumpet (I think) music before Sirius starts up. But my point is, don't change it! Rose's return will help the crowd go bonkers, so hearing that noise level match that music again will be quite an experience. I still get goosebumps watching the ones from the late 90s. 3. How many times will Chicago fans get free Big-Macs? When the Bulls score 100 points and win at home, fans in Chicago get free Big-Macs from McDonalds. Now, the Bulls haven't been a very high-scoring team lately, so fans have had few chances to indulge in a free chemically-concocted sandwich. But this season, a healthy Derrick Rose paired with an improved Jimmy Butler will help Chicago's offense greatly. Mike Dunleavy will help the second-unit offense run well, so the Bulls could be looking at better offense than they've had lately. I'll predict a home record of 31-10 for the Bulls, so that's 31 chances for Big-Macs. I'll say that they will get to 100 points 16 times, with no legitimate or measurable evidence to back up my predictions Now, this promotion can often lead to conflicted attitudes among Bulls faithful. It can be annoying to see the Bulls' crowd go nuts when they hit 100, despite being down 112-100 or something like that. It can also ruin the moment when the Bulls score an important basket to seal a win, and happen to hit 100 and the crowd couldn't care less and they all go nuts for some free clogged arteries. Also, it can lead the Bulls' players to make some questionable decisions, like Joakim Noah shooting an ill-advised three when comfortably ahead in the final seconds of a game to try and hit 100, and Ronnie Brewer getting caught on camera using some questionable language while yelling at his teammates from the bench to get the fans Big-Macs. PART 2 COMING SUNDAY
Original Story:
http://feedproxy.google.com/~r/isport...
THE BACKYARD
BEST OF MAXIM
RELATED ARTICLES
Benny The Bull Dunking During a Break in the Game In part 1 of my 5 Freezing Questions about the Chicago Bulls, I covered crucial topics, like whether Derrick Rose will wear a knee brace, and how many free Big-Macs Bulls fans will eat next season. In Part 2, I tackle 2 more equally important topics. 4. Will Benny the Bull continue to be one of the top mascots in the NBA, and one...
According to the Chicago Tribune, Derrick Rose has been working out and adding moves to his already dynamic arsenal. Rose missed the entirety of last season while recovering from a torn ACL. An injury Rose suffered the injury to his left knee in the opening series against the Philadelphia 76ers as the 2012 NBA playoffs kicked off. Rose never felt comfortable enough to return last...
Chicago Bulls: 3 Pivotal Bulls Questions Entering The Season By Mike Elworth 1. How Will Derrick Rose Perform In His First Season Back? - Bulls' superstar, Derrick Rose will return after missing all of last season and how he plays will determine how far the Bulls can go. If Rose has not lost any athleticism and has no fear going to the rim, he should be able to go back to All Star...
Chicago Bulls head coach Tom Thibodeau said that he would visit point guard Derrick Rose at some point this offseason to see how the All-Star's workouts were going. Thibodeau did just that recently, and he came away with his visit from Rose with positive reports to share. Thibodeau told reporters – including K.C. Johnson of the Chicago Tribune – that Rose has built confidence...
Chicago Bulls: Bulls Should Pick Up Fab Melo By Mike Elworth: Owner and Publisher Second year center, Fab Melo, who was drafted 22nd in the 2012 NBA Draft by the Celtics and was recently traded to the Grizzlies, has just been waived by the Grizzlies. The 2012 Big East Defensive Player of the Year is still quite raw and only played 36 minutes during his entire rookie season and...
NBA training camps are set to open in a little over a month, and the one training camp all eyes will be on is the Chicago Bulls. Bulls head coach Tom Thibodeau reportedly traveled to Rose's Summer home of L.A., to watch his star point guard get in a workout. Rose is set to travel to Asia Sept. 4-16 for his second Adidas shoe promotional tour of the off-season.  Word on the street...
Tom Thibodeau traveled on Wednesday to Derrick Rose's offseason base outside Los Angeles to witness Rose's workouts less than a month before training camp starts. Rose is set to travel to Asia Sept. 4-16 for his second shoe promotional tour this offseason. Rose has increased range on his jumper and has been working extensively on his left-handed floater. Rose is expected...
Bulls News

Delivered to your inbox

You'll also receive Yardbarker's daily Top 10, featuring the best sports stories from around the web. Customize your newsletter to get articles on your favorite sports and teams. And the best part? It's free!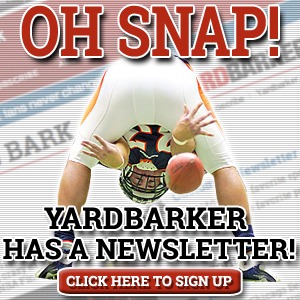 Latest Rumors
Best of Yardbarker

Today's Best Stuff

For Bloggers

Join the Yardbarker Network for more promotion, traffic, and money.

Company Info

Help

What is Yardbarker?

Yardbarker is the largest network of sports blogs and pro athlete blogs on the web. This site is the hub of the Yardbarker Network, where our editors and algorithms curate the best sports content from our network and beyond.