Found March 24, 2012 on The Sport Sofa:
It may have just been a picture.
But what a picture it was.
On Friday afternoon, LeBron James took to twitter with the following tweet:
"WeAreTrayvonMartin #Hoodies #Stereotyped #WeWantJustice." 
The tweet was followed by a link, showing the above picture. The Miami Heat team dawning hoodies, in tribute to the fallen Trayvon Martin, whose death has sparked debate all across America. Martin was shot and killed by George Zimmerman, a neighbourhood watchman, on February 26th. Zimmerman admitted to the shooting, in what he claims was self defence. Martin was allegedly wearing a hoodie, with the hood on and had his hands in his pocket, just having come from purchasing Skittles and Ice Tea from a local convenience store. Martin is found dead with no weapons, and because of the claim of self defence, Zimmerman was not arrested, and has yet to be. The decisions over the last month has caused controversy across America, and now the World.
Sometimes, there are special moments in sports. These moments have little to do with the game outcome, the points one scores or the highlights that come from it. They have to do with transcendence of celebrity beyond the court or ice or field. LeBron James and his Heat teammates had one of these special moments today.
James in particular is not looked upon fondly by the outside community because "The Decision." We all know the backlash he received from it, and has further received as a result of his words, actions and motives. Today athletes have become hesitant to venture into controversies beyond the sport they play. It's fair, given the nature of this 24/7 news cycle where every opinion, thought and really, word is scrutinized beyond fairness. In the old days, it was the star players – the Muhammad Ali's, the Michael Jordan's, the Bill Russell's- who stood up for issues outside of sports, but things had changed.
Until today.
It really was an "I can't believe they did this" moment for me, but in a good way. We often expect athletes to be there in every situations. It's unfair, yes. But it's what we expect. They're larger than life, and more often than not, act like it. Again, probably fair. Athletes today understand the way the world works. It's hard to throw yourself at an issue unless you're fully educated, because you know you'll be made to look stupid if you're wrong about something. It was James himself that faced days of scrutiny over contraction comments made in 2010. It didn't take a lot of education for James and the Heat however, to get behind Trayvon Martin.
"A lot of us are fathers, a lot of us have young boys. And for us to be in the position we're in, we're happy to be able to shed light on the situation," said James following the Heat's 88-73 win Friday against the Pistons. James and several Heat teammates continued the tribute during the game with.
Dwyane Wade shared in James sentiments earlier Friday.
"I'm a father. It's support of the tragic thing that has taken place. No matter what color, race, we're all fathers. When you think about what that family's going through, it hits you hard and it hurts your heart to think about it. Just anything you can do, obviously we can't bring him back, but anything you can do to get behind and support is what we're doing."
You can't help but look at this picture and simply clap. Clap for the fact that some of the worlds greatest and most popular athletes used their notoriety and fame for good. Not personal good, not team good, not business good. Just plain good.
James and his teammates were throwing themselves in the middle of the controversy, knowing that endorsements, reputation and backlash was on the line.
They didn't care.
They should be proud they didn't.
Original Story:
http://www.thesportsofa.com/?p=3854
THE BACKYARD
BEST OF MAXIM
RELATED ARTICLES
Lebron James tweeted a pic on Friday that showed the entire Miami Heat team in sweat shirts with their hoodies up and heads down. The Miami Heat joined the rest of the world that day in which people worldwide rocked hooded sweat shirts in support of the Trayvon Martin case. #WeAreTrayvonMartin #Hoodies #Stereotyped #WeWantJustice are hash tags accompanied with the photograph posted...
LeBron James and the Miami Heat show their support for Trayvon Martin, the 17-year old who was brutally shot by volunteer neighborhood captain, George Zimmerman. This comes today, where a Geraldo Rivera tweeted one of the most asinine comments known to man: His hoodie killed Trayvon Martin as surely as George Zimmerman.  
A Tweet that sceams loudly There's a lot of things that LeBron James has done wrong in his career. There are plenty of instances where I've shaken my head in disgust at when and how he's parlayed his popularity for the betterment of the wrong audience – namely, himself. His Twitter handle @KingJames and its accompanying wallpaper tend to rub me altogether wrong. They stand...
Lebron James and the Miami Heat showed their support to Trayvon Martin -- the young 16-year-old Florida boy who was killed by a Sanford neighborhood watch captain George Zimmerman on Feb. 26 -- as the team wore hoodies, with their hoods up, along with their eyes facing down towards the ground.James tweeted the photo on Friday (via his Twitter profile) with the captions "#WeAreTrayvonMartin...
The Miami Heat's LeBron James tweeted this photo of he and his teammates wearing hooded sweatshirts in memory of Trayvon Martin, who was shot and killed on Feb. 26 in Sanford, Fla., a community north of Orlando. The African-American 17-year-old student was wearing a hoodie at the time he was shot. The case has sparked national attention.
AUBURN HILLS, Mich. (AP) -- LeBron James had 17 points and 10 assists to lead the Miami Heat to their fourth straight victory, 88-73 over the Detroit Pistons on Friday night. Dwyane Wade added 24 points for the Heat, who posed for a photo earlier in the day wearing team-logo hoodies. Players were speaking out following the death of Trayvon Martin, the unarmed black teenager wearing...
The Miami Heat honored fallen teen Trayvon Martin by posing for a photo wearing hooded sweatshirts with their heads bowed. LeBron James posted the photo on Twitter with the hashtag "WeWantJustice." Martin was shot to death in Sanford (Fla.) by a neighborhood crime-watch volunteer on Feb. 26. Martin, who was wearing a "hoodie", was carrying candy when he was...
LeBron James had 17 points and 10 assists to lead the Miami Heat to their fourth straight victory, 88-73 over the Detroit Pistons on Friday night. Dwyane Wade added 24 points for the Heat, who posed for a photo earlier in the day wearing team-logo hoodies. Players were speaking out following the death of Trayvon Martin, the unarmed black teenager wearing a hooded sweatshirt who...
The Trayvon Martin tragedy has become a prominent national news story, and the Miami Heat expressed their solidarity for the slain teenager by taking the above photo with their hoods up and heads bowed, which LeBron James shared Friday on Twitter. Martin, a 17-year-old Miami native, was gunned down in February in an Orlando suburb by 28-year-old George Zimmerman, a member of the...
AUBURN HILLS, Mich. -- The Miami Heat won a basketball game Friday night. They hope that isn't what people remember. Instead, they would like for the country to take note of the social statements they made before, during and after their 88-73 win over the Detroit Pistons. Instead of a normal game day on the road, Friday is when the Heat got involved in one of the nation'...
Dwyane Wade and LeBron James have become the latest celebrities to speak out in support of Trayvon Martin, as the two Miami Heat stars each posted pictures on their Facebook and Twitter accounts in support of the slain Florida teenager. Martin, a black 17-year-old from Miami, was visiting his father and stepmother in Sanford, Fla., a suburb of Orlando, on Feb. 26 when he was shot...
Heat News

Delivered to your inbox

You'll also receive Yardbarker's daily Top 10, featuring the best sports stories from around the web. Customize your newsletter to get articles on your favorite sports and teams. And the best part? It's free!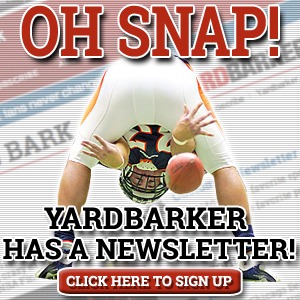 Latest Rumors
The Backyard

Today's Best Stuff

For Bloggers

Join the Yardbarker Network for more promotion, traffic, and money.

Company Info

Help

What is Yardbarker?

Yardbarker is the largest network of sports blogs and pro athlete blogs on the web. This site is the hub of the Yardbarker Network, where our editors and algorithms curate the best sports content from our network and beyond.