Found November 28, 2011 on Celtics Life:
I've been reading all over about how all these players are going to be released under the new Amnesty Clause. I've also heard about how all these players will be heading straight to contending teams. But that isn't exactly how it will all work out. Here's the reality: After a player is placed on waivers, under the Amnesty Clause, he will first have to pass a 2 day period where any team can claim his full contract. After those 2 days pass he will then be entered into a bidding war. During this time teams will offer the highest bids to take on that player. The original team will then be stuck paying the total contract value minus what the player is paid on his new team. Here's a great example from Chris Sheridan Let's say the Orlando Magic decide to release Gilbert Arenas, who has $62 million remaining on his contract over the next three years, including $19.2 milion in the upcoming season. Arenas would first be placed on waivers, and it is safe to say that ...
Original Story:
http://www.celticslife.com/2011/11/qu...
THE BACKYARD
BEST OF MAXIM
RELATED ARTICLES
Will Gilbert Arenas remain with the Orlando Magic, or will he be waived using the amnesty provision included in the tentative labor agreement?
Rejoice, NBA fans, because basketball is back or at least it will be come Christmas Day. The league's owners and players have finally put aside their differences and come to terms on a new collective bargaining agreement, and the future looks bright for the NBA (at least until 2018 or 2022, when we can do this all over again). But what does the new labor agreement mean in...
Box Seats blogger Lee Friedman offers his opinion on how the NBA's new CBA could affect the Wizards. Among other observations, Friedman says: It's ironic that the amnesty clause included in the new CBA would have been of more use to the team three years ago (and $60 million worth of grotto-building by Gilbert Arenas). The clause allows teams to erase one contract from their...
Finally, thanks to an amnesty clause in the new labor deal, every NBA team can wipe one bad contract off their books and never have to deal with it again. A "get out of jail free" card for NBA GMs. We like to call it the Gilbert Arenas rule. That should lead to a flood…
We are still waiting for the league to lift the lockout officially so teams can get back to work. Right now, while there is a tentative agreement, the two sides are hammering out the exact language that will govern the NBA for the next six or 10 years and making it presentable to the NBA's board of governors and the player union members. There is still a little ways to go. We...
Earlier this month on RedsArmy, I scanned through each team looking for potential players that might get "amnestied" by their current employers. There's been some discussions about players such as Baron Davis, Rashard Lewis, Gilbert Arenas, Richard Hamilton, Mo Williams and Memhet Okur tossed around for debate. Logically, the contending teams (Miami, LA Lakers, Chicago...
NBA News

Delivered to your inbox

You'll also receive Yardbarker's daily Top 10, featuring the best sports stories from around the web. Customize your newsletter to get articles on your favorite sports and teams. And the best part? It's free!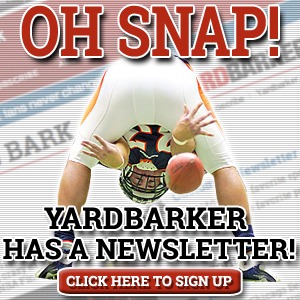 Latest Rumors
Best of Yardbarker

Today's Best Stuff

For Bloggers

Join the Yardbarker Network for more promotion, traffic, and money.

Company Info

Help

What is Yardbarker?

Yardbarker is the largest network of sports blogs and pro athlete blogs on the web. This site is the hub of the Yardbarker Network, where our editors and algorithms curate the best sports content from our network and beyond.