Found December 30, 2012 on Fox Sports Wisconsin:
MILWAUKEE -- Ray Allen sat in a very familiar location at the BMO Harris Bradley Center on Saturday night. No, that's no longer the home locker room. It's been far too long since he left. Instead, Allen has grown accustomed to the spot in front of a locker in the visitor's dressing room, where he set up shop prior to his first NBA team's game against his latest one, the Miami Heat. February will mark the 10th anniversary of the trade that sent Allen, Flip Murray, Kevin Ollie and a first-round draft pick from Milwaukee to Seattle for Gary Payton and Desmond Mason. Though a decade has passed, Allen's feelings about the trade haven't changed, and they probably never will. Allen still considers Feb. 20, 2003 the most surprising day of his 17-year career. One of the purest shooters the NBA has ever seen, he arrived in Milwaukee via a draft night trade and quickly became the face of the franchise and a great ambassador for the city. From his sweet shooting stroke on the court to his giant smile off of it, Allen was basketball in Milwaukee. Then in the middle of his seventh season, in the middle of his prime he was gone. "One of the great things about sports and what we players go through and we evolve, sometimes when we get put in situations when we are forced to adjust when we might not necessarily had wanted to, that's the situation that I was thrust into," Allen said Saturday. "I hadn't learned the business, it happened to me on draft day, I had to understand and learn real quick. Then the next moment that happened was when I got traded away from here." Maybe more surprising than the trade to Allen was how quickly the Bucks went from one of the best teams in the NBA with three stars in their prime to broken up. The 2000-01 Bucks were one win away from the NBA Finals and came back as legitimate championship contenders the following season. Allen wanted the roster to look the same, but the team added outspoken forward Anthony Mason in free agency. Team chemistry drastically changed, and the onetime Eastern Conference favorites finished 41-41 and failed to make the playoffs. When the struggles carried over to the following season, Allen believed he was "the fall guy." "You have to ride that wave," Allen said. "One of our downfalls was the next year, changing the team in the way that we changed it, adding players when we didn't really need to add players. We just needed to come back and have everybody get better at what they were doing. "Sometimes when you get success, and that's one thing I've told every team I've been a part of, you are never guaranteed (success again) because you made it to the Eastern Conference finals or The Finals, for that matter, one year. The next year is not a guarantee. It doesn't work itself out that way. That was case in point. We were successful and the next year we weren't. Though he never wanted to leave Milwaukee, Allen said the trade did his career a favor. He admitted he might have been too comfortable with the Bucks, needing a jolt to force him to improve his game. And though it's natural for an athlete to be motivated when a team moves on, Allen never spent much time thinking about proving the Bucks made a mistake. "It's only helped me become a better player and think the game through better," said Allen, who has played in seven of his 10 All-Star Games since leaving Milwaukee. "At the end of the day, I think it was a positive thing for me as a player. But I still thought if I was here, I still would have grown and we would have won a lot of games." While in Seattle, Allen watched first-hand as a franchise battled for a new arena. Although he was traded to Boston before the SuperSonics moved to Oklahoma City, that experience gives Allen the ability to speak on the dangers of a city losing its team. The BMO Harris Bradley Center was just eight years old when Allen was a rookie with the Bucks, but it's now one of the oldest arenas in the NBA. With multiple cities including Seattle making plays for a franchise, Allen warns Milwaukee to be careful moving forward. "I think they can support a team, but it's one thing to say if you can or cannot support a team, and then you got to really put your best foot forward," Allen said. "This year we played preseason down in Kansas City, their facilities are wonderful. I've been to Kansas City a few times before, and it's a comparable city to Milwaukee, if not a little bit bigger. But the facility that they play in, they are almost saying Look at us, we're ready for a team.' "The mistake that the team and the city here could make is if you don't prepare for your future then you will start looking around and the team will have to move just in order to keep up and compete. Then it will be too late." As for Allen, 37, his time in the league is running short. The Heat return to Milwaukee in March, and that could be one of his final visits to the city where his career began. Though he's on a team that could bring him his second championship ring, Allen looks to family as the genesis of his happiness nowadays. He's more pleased that his kids are enjoying their new city than he is over being comfortable playing for the defending NBA champions. Whenever it does end for Allen, what's next? "That's hard to say; the kids dictate that more than anything," Allen said. "I love the game of basketball, it's been good to me, and in all of our minds we are all coaches. Traveling, I wouldn't want to be on that other side where I'm always out of the house and gone. I love to be around my family more. I would try to do something where I'd be around my family on a daily basis." In the meantime, he has a little more time to reflect on a career that has taken him from Milwaukee to three of the four corners of the country. "It goes really fast," Allen said. "I remember being here and being the young guy." Follow Andrew Gruman on Twitter.
Original Story:
http://www.foxsportswisconsin.com/12/...
THE BACKYARD
BEST OF MAXIM
RELATED ARTICLES
Dwyane Wade lost $150,000 in wages for the missed game.
LeBron James had 36 points, 11 assists and eight rebounds, and Chris Bosh scored 22 points to help the Miami Heat slip past the Orlando Magic 112-110 in overtime Monday. James scored eight points in overtime, including two free throws that clinched it with 1.5 seconds left. Dwayne Wade, who had 21 points, had a steal and dunk with 6.2 seconds to go to give Miami a four-point lead...
ORLANDO, Fla. -- LeBron James ended a very good year on a very good note Monday. Capping off a 2012 in which he won his first NBA title, an Olympic gold medal and the Sports Illustrated Sportsman of the Year award, James willed the Miami Heat to a 112-110 overtime victory over the Orlando Magic on New Year's Eve, scoring 10 of the Heat's 13 overtime points. James finished...
MILWAUKEE (AP) -- Brandon Jennings scored 25 points and Mike Dunleavy had 13 of his 18 in the fourth quarter as the Milwaukee Bucks beat the Miami Heat 104-85 on Saturday night to spoil Dwyane Wade's return. Wade was back after serving a one-game suspension for flailing his leg and making contact with guard Ramon Sessions' groin during the Heat's 105-92 victory over...
The return of Dwyane Wade wasn't enough to help the Miami Heat avoid losing back-to-back games. A visit to the slumping Orlando Magic might keep their skid from growing to a season-high mark. While LeBron James attempts to add to an impressive scoring run Monday, Miami will try to get back on track by sending Orlando to its first six-game losing streak in nearly seven years...
Every morning, we will give you five things from the night before in the NBA to start your day. 1: A grand finale It was quite a calendar year for LeBron James. A third MVP award. A second Olympic gold medal. A first NBA Championship. About "damn time" indeed for James. He made the amazing seem mundane, displaying playmaking ability and scoring ability that...
Will Bynum scored 25 points and dished out 10 assists off the bench to help the Detroit Pistons erase an early 15-point deficit en route to a surprising 109-99 win over the Miami Heat. Dwyane Wade did not play for the Heat — he was serving a one-game suspension for kicking Charlotte's Ramon Sessions. The Pistons were without guard Rodney Stuckey, who has been dealing with injuries...
Game time: 5 p.m. ET TV: Sun Sports, FOX Sports Florida The return of Dwyane Wade wasn't enough to help the Miami Heat avoid losing back-to-back games. A visit to the slumping Orlando Magic might keep their skid from growing to a season-high mark. While LeBron James attempts to add to an impressive scoring run Monday, Miami will try to get back on track by sending Orlando to...
Orlando, Fla. (20-8) vs. (12-18)    Time/TV: 5 p.m./FSFlorida Line: Heat by 10 Tickets: $25-$800 on Vivid Seats Season Series: Tonight in Orlando; March 6 in Miami; March 25 in Orlando; April 17 in Miami   Pace Off. Rtg. Def. Rtg. eFG% O.Reb.% TO% FTR Miami...
Heat News

Delivered to your inbox

You'll also receive Yardbarker's daily Top 10, featuring the best sports stories from around the web. Customize your newsletter to get articles on your favorite sports and teams. And the best part? It's free!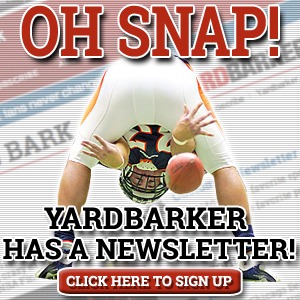 Latest Rumors
The Backyard

Today's Best Stuff

For Bloggers

Join the Yardbarker Network for more promotion, traffic, and money.

Company Info

Help

What is Yardbarker?

Yardbarker is the largest network of sports blogs and pro athlete blogs on the web. This site is the hub of the Yardbarker Network, where our editors and algorithms curate the best sports content from our network and beyond.