Found November 14, 2011 on Stepien Rules:
No Deal.  That's what Anthony Parker's facial expression reads, isn't it? That's how the Cleveland Cavaliers Player Representative voted yesterday too, along with everybody else, and now the NBA season is in peril. The Union is decertifying, the "nuclear winter of the NBA is upon us", and it all just kinda sucks pretty bad.   The only question I have on this is how would, could, or actually did, the majority of Cleveland Cavaliers players vote this deal down?  I'm not saying it's a good deal, I'm not saying it's a bad one either, even though it basically is a pretty bad one for the players in general, I'm just asking a few questions: I'm just asking Ryan Hollins specifically, if he's really willing to leave the guaranteed money that he will never get back on the table forever?  Is Antawn Jamison, as wealthy as he is, still cool to leave as many millions as he's about to forfeit there too?  Does Daniel Gibson really believ...
Original Story:
http://www.stepienrules.com/2011-arti...
THE BACKYARD
BEST OF MAXIM
RELATED ARTICLES
CLEVELAND ROCKS
So it looks like there isn't going to be an NBA season. Disappointing for fans? Absolutely. But for all players? Apparently not. It looks Samardo Samuels is going to use the extra time to help promote his new album. Let's hope his music career starts better than his NBA one. h/t ESPN
If I were an NBA player watching "the nuclear winter of the NBA" detonate yesterday, I would want to sign up with a team like Maccabi Tel Aviv right about now too. I'm not an NBA'er, Omri Casspi is though, and after he watched what went down yesterday in New York along with all of us it was announced that he'd be doing specifically that. According to The...
Over the weekend, Casspi expressed his frustrations with the NBA on his Twitter account and hinted that he was in favor of disbanding the union.
Damon Jones hit more than a couple big shots as a member of the Cleveland Cavaliers.  He didn't really play much defense and couldn't really dribble too well when he was here, but he did come up real huge a few times. Never more so than when he came off the bench to hit a three pointer in 2006 to clinch that Game 6 win for the Cavs over the Wizards. A shot he'll always...
To start the holiday season, the Cleveland Cavaliers staff, coaches and player Legends, Lake Erie Monsters staff, coaches and players and Canton Charge staff, coaches and players are connecting with the community all over the region through a variety of hands-on service projects.
What have you done with your lockout vacation? Fly around the nation playing in every pro/am or celebrity game you could find? Travel through Asia selling shoes and playing in exhibition games? Attend a lot of meetings in New York that went nowhere? Baron Davis has you all beat. One of the NBA's leading hipsters…
There are plenty of NBA players grumbling about the NBPA's move to file a disclaimer of interest and move the lockout to the courts. But only a few are willing to make those concerns public. There are a few out there, and you can add Cavaliers forward Samardo Samuels to that list, as he told…
The NBA's pre-eminent hipster has spent his lockout time working on a documentary, which he says is aimed at exploring what he sees as the steep fall of men's fashion. The WSJ has the details: "Baron Davis is normally driven to distraction at this time of year by swarming defenses mustered against him on the courts of the National Basketball Association. But Mr. Davis, a 32...
BallinEurope welcomes another NBA player to the Continent this afternoon with the long-awaiting signing of Omri Casspi with Maccabi Tel Aviv today reportedly a reality, according to the Cleveland Plains-Dealer. The locked-out Cavalier first expressed frustration with the NBA Players' Union this weekend and took Israel's Euroleague club up on its longstanding offer. Writes Tom...
Omri Casspi is taking his talents to Israel until the NBA's lockout sorts itself out. The Plain Dealer has the details: "[Casspi] has signed with Israeli powerhouse Maccabi Tel Aviv, according to Creative Artists Agency which represents him, and he will join the club in several weeks. Casspi, acquired from the Sacramento Kings in the offseason, has been long rumored to return...
Despite his free-agent status, Anthony Parker doesn't expect any repercussions from his union activity.
Cavaliers News

Delivered to your inbox

You'll also receive Yardbarker's daily Top 10, featuring the best sports stories from around the web. Customize your newsletter to get articles on your favorite sports and teams. And the best part? It's free!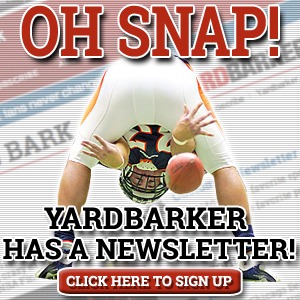 Latest Rumors
Best of Yardbarker

Today's Best Stuff

For Bloggers

Join the Yardbarker Network for more promotion, traffic, and money.

Company Info

Help

What is Yardbarker?

Yardbarker is the largest network of sports blogs and pro athlete blogs on the web. This site is the hub of the Yardbarker Network, where our editors and algorithms curate the best sports content from our network and beyond.