Found November 10, 2012 on Pass The Pill:
PLAYERS:
LeBron James
,
Andrew Bynum
,
Dirk Nowitzki
,
Pablo Prigioni
,
Rasheed Wallace
,
Kurt Thomas
,
Jason Kidd
,
Mike Woodson
,
Carmelo Anthony
TEAMS:
New York Knicks
,
Brooklyn Nets
,
Miami Heat
,
Dallas Mavericks
,
Philadelphia 76ers
Stoudemire and Anthony have yet to live up to the high expectations that were placed on them when Melo came over from Denver.credit: bleacherreport.com At 4-0, the New York Knicks are the only remaining undefeated team in the NBA. After an offseason where they experienced a significant amount of player movement, it was worth wondering how they would come together and begin the season. However they started out, it was sure to be overhyped by the New York media as it usually is. Their start has been impressive, there's no doubt about that. But it seems like everyone is ready to anoint them as one of the teams to beat in the Eastern Conference, which is just ridiculous. The NBA season is 82 games long for a reason, and four games is too insignificant of a sample size to really make any judgement. After their opener against the Brooklyn Nets was cancelled due to Hurricane Sandy, the Knicks got started with a convincing win against LeBron James and the defending champion Miami Heat. They followed up with two wins against the Philadelphia 76ers, and moved on to beat the Dallas Mavericks for their fourth win of the season. All three of their opponents are good teams, and most likely playoff teams. It's not like they were beating up on the Wizards and the Bobcats by any means. Nonetheless, I don't see a ton with the Knicks that makes me change my mind about them. The Heat win was a good one, but after that, how impressive have their wins been? Philadelphia is 3-2, but they are simply not a good team without Andrew Bynum. Same thing with the Mavericks; they're currently 4-2, but they don't strike any fear without Dirk Nowitzki. Don't get me wrong, going 4-0 is impressive no matter who you play. But you have to keep in mind what they've actually showed us; and outside of the win against Miami fueled by pure emotion, have we seen anything to make us believe that they're not the same Knicks that we're accustomed to? They are not one of the teams to beat in the East, and they're probably not even the team to beat in the Atlantic Division. When the Celtics get rolling, Andrew Bynum returns for the 76ers, and if the Nets get going, it's not unreasonable to think that the Knicks could finish fourth in their own division. This is a team that is currently living on their shooting. If the team as a whole shoots 44% from three all season, as they are now, then of course they are a team to beat. But that's not reasonable over the course of an 82 game season. What also needs to be noted is the age of this team. Pablo Prigioni, Rasheed Wallace, Kurt Thomas, and Jason Kidd are all ancient. It will be tough for those four to be productive and healthy for most of the year. It needs to be said that the Knicks are 4-0 without Mr. $100 million, Amar'e Stoudemire. He has clearly declined over the past few years due to injury, but he is still one of the main offensive options for them. What Stoudemire's injury does is force the hand of Mike Woodson to play Carmelo Anthony at power forward, a move that is definitely in the best interest of the Knicks. They are a more dangerous team with him at that position, as we also saw in stints during last season. When Amar'e comes back, it's tough to think that Woodson sticks to what has been working and brings Stoudemire off the bench, although the team would probably be better off in doing so. Sorry, but I'm not buying into a team that starts Jason Kidd as their shooting guard. I'm also not buying into a team that runs its team around Carmelo Anthony, who is the biggest example of a media created "superstar" that we currently have in sports. They might prove me wrong, but I doubt it. -Mark Evans, Assistant Manager/Editor of Content Follow us on Twitter The post Are The Knicks Contenders Or Pretenders? appeared first on Pass The Pill.
Original Story:
http://sports-kings.com/passthepill/a...
THE BACKYARD
BEST OF MAXIM
RELATED ARTICLES
NEW YORK (AP) -- Carmelo Anthony scored 31 points and the New York Knicks improved their best start in nearly two decades to 4-0 with a 104-94 victory over the Dallas Mavericks on Friday night. Reserve JR Smith added 22 points for the Knicks, the only unbeaten team in the NBA. They hadn't been perfect after four games since the 1993-94 team started 7-0 en route to the NBA Finals...
The Knicks have started the season 3-0 and Carmelo Anthony is leading the team in scoring, rebounding and diving for loose balls.
NEW YORK -- Carmelo Anthony again led the New York Knicks to another win in their best start in nearly 20 years. At least when he was on the court Friday night. But when the Knicks lost their high-scoring forward to foul trouble in the third quarter, J.R. Smith stepped up, helping the Knicks outscore the Dallas Mavericks until Anthony returned in the fourth quarter of their 104...
Veteran Rasheed Wallace decided to come out of retirement and play with the New York Knicks this season. However, should Danny Ainge and the Celtics have made a push to sign him? Absolutely. Wallace was one of the players that brought the 2009-2010 Celtics within one game of their second championship in three years. Nearing [...]
Former New York Knicks head coach, Mike D'Antoni is trying his best to become relevant this year in the NBA. If talks with Phil Jackson break down, the Lakers appear to have a second option firmly in place. How would Mike D'Antoni fair with this older Laker team with his fast pace, point guard oriented offense? Well that's up for debate, but his winning record with Steve Nash...
NBA News

Delivered to your inbox

You'll also receive Yardbarker's daily Top 10, featuring the best sports stories from around the web. Customize your newsletter to get articles on your favorite sports and teams. And the best part? It's free!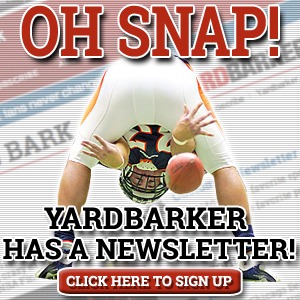 Latest Rumors
The Backyard

Today's Best Stuff

For Bloggers

Join the Yardbarker Network for more promotion, traffic, and money.

Company Info

Help

What is Yardbarker?

Yardbarker is the largest network of sports blogs and pro athlete blogs on the web. This site is the hub of the Yardbarker Network, where our editors and algorithms curate the best sports content from our network and beyond.