Found July 20, 2012 on Fox Sports Arizona:
PLAYERS:
Michael Beasley
,
Lance Blanks
,
Eric Gordon
,
Goran Dragic
,
Luis Scola
,
Steve Nash
,
Marcin Gortat
,
Derrick Williams
,
Alvin Gentry
TEAMS:
Minnesota Timberwolves
,
Phoenix Suns
,
New Orleans Pelicans
,
Los Angeles Lakers
,
Miami Heat
,
Dallas Mavericks
PHOENIX -- We're not sure what his superpower will be, but Michael Beasley has already checked in as X-Factor Man for the Phoenix Suns. We now provide some immediate testimony from general manager Lance Blanks: "I'm as excited as I've ever been in my whole career to welcome this young man into our organization," Blanks said during Beasley's introductory press conference Friday. Suns fans, it should be noted, might be more skeptical than excited. And this approach isn't limited to the addition of Beasley. While the Suns have been fast-breaking through July, their followers remain a bit cautious (in general) in regard to celebrating the team's free-agent activity. Had the New Orleans Hornets waved bye-bye to Suns restricted-free-agent target Eric Gordon, reconciling the summer would have seemed a lot easier. Putting Gordon with Goran Dragic and Luis Scola would have made most local witnesses feel pretty chipper regarding the team's direction. But without Gordon, the prevailing and popular doomsday sentiment suggests the Suns have done just enough to continue flirting with a late playoff seed. Although Steve Nash is a goner, Dragic is on the cusp of being really good, Scola could score against an octopus on the post and Marcin Gortat can run many Western Conference centers into near exhaustion. But while being decent keeps most of the season interesting, it also minimizes the possibility of building toward elite status through the draft. True, swell rookies have been found after the lottery, but those odds aren't tremendous. Anyway, into this carnival of roller-coaster optimism steps Beasley, a 23-year-old forward with something the Suns haven't exactly had in abundance lately: legitimate star-quality basketball talent. Now working for his third team in five seasons, Beasley was had for a reported 18 million (stretched over three seasons) because he arrives with the perception of carrying more baggage than your mother-in-law. There have been a couple of marijuana-related incidents, a rehab visit for stress-related issues and some inconsistency on the court. But he isn't making his history an off-limits topic. "I kind of want to take my past head-on," Beasley said. The Suns are putting their faith in Beasley's commitment to maturation and the franchise's capacity to maintain its good-guy culture. If those variables mesh with the kid's enormous on-court abilities, the Suns may have added an entire wall in their rebuilding process. "It makes sense," Blanks said, "because we need talented basketball players." Beasley, selected by the Miami Heat with the second pick in the 2008 draft, has averaged 15 points and 5.6 rebounds in his four NBA seasons. After two years of demonstrating on-court promise in Miami, he was shipped to the Minnesota Timberwolves during the Heat's pre-Super Friends roster purge. He gave the T-wolves 19.2 points per game in 2010-2011, but with injuries and the addition of Derrick Williams cutting his games to 47 and minutes to 23.1, respectively, Beasley's production fell to 11.5 points and 4.4 rebounds. Leading up to last season's trade deadline, numerous reports had Beasley targeted by the Los Angeles Lakers, who could have used a trade exception acquired from the Dallas Mavericks to fit him under the salary cap. The Lakers passed, though, and eventually used that exception to pony up enough loot for Nash. At 6-foot-9 (give or take), Beasley comes to Phoenix with the ability to create matchup nightmares across the front line. He has the versatility to bury smaller opponents on the post, beat bigger forwards off the bounce and stick the jumper when given a cushion. For a team that struggled to generate easy offense when teams blitzed the Nash pick-and-roll machine in the fourth quarter, Beasley could become quite a weapon. "I think he can be a go-to facilitator," Suns coach Alvin Gentry said. "We need that guy you can throw the ball to -- not necessarily to score the points but to create situations that lead to points. "We'll have him handle the ball some in screen-roll situations. We're excited about some of the versatility he brings our team." While critics are wondering if Beasley will be committed to digging in when asked to defend small forwards, Gentry is more concerned with how his new forward can turn those matchup issues on the opposition. "If you have all good players, that's a good problem to have," Gentry said in explaining why an alleged glut of power forwards might be overstated. "Those things tend to work themselves out." And when Beasley was asked if his skills are more suited for work at small or power forward, he responded with pragmatic efficiency. "Honestly, I think I'm better as a player," he said. While a wait-and-see attitude seems to permeate the local reaction to Beasley joining the Suns, the franchise shakers have underscored Beasley's personality as a plus. Blanks used the "three W's" approach to define the hiring of Beasley, who happened to be the first free agent contacted by the Suns when the calendar rolled into July. The first W, as interpreted by Blanks, represented "who" Michael Beasley is. "He is a wonderful, wonderful young man," Blanks said. "You just get a good, giddy, exciting feeling when you're with him. I'm excited to infuse that into our organization." The second W was attached to the previously explained "why." The Suns need guys who can score -- that's why. The third W refers to "what," as in what the Suns plan to do with Beasley. "We're going to put our arms around him as an organization, as people," Blanks said. "We aren't afraid of what he's experienced -- we embrace that. It made a lot of sense for us to be aggressive in bringing him in." If Suns fans can't get their minds around that, here's Beasley's philosophy on reconciling his lively personality with a troubling past. "Everybody has a lot of ups and downs," he said. "I've had a lot of downs. Sometimes to keep from crying, you have to laugh." When asked about his history with controlled substances, Beasley was even more forthcoming. "I realize 10 minutes of feeling good is not worth putting my life, my career, my legacy in jeopardy," he said. That type of attitude sold Blanks, Gentry and president of basketball operations Lon Babby when they met with Beasley in Los Angeles. "He was just so transparent in everything that he said," Gentry said. "He wants to be a great basketball player. He wants to be a complete basketball player. "He embraces the fact that he wants to be the man." If Beasley turns out to be more reward than risk, the Suns won't be losing enough to draft someone else to fit that description.
Original Story:
http://www.foxsportsarizona.com/07/20...
THE BACKYARD
BEST OF MAXIM
RELATED ARTICLES
After blowing through most of their Plan B options at shooting guard, the Suns now have an agreement to bring back Shannon Brown. Brown, who reportedly will sign a two-year contract with a player option for the second season, averaged a career-high 11 points during his first season in Phoenix. He demonstrated the ability to provide some much-needed punch by giving the Suns 18 points...
First-round draft pick Kendall Marshall, playing in his second game for the Suns Summer League team, made only one of 10 shots Wednesday night as the Suns (1-2) suffered a 78-61 loss to the New Orleans Hornets. Marshall, who attempted only one shot in his first game, was more aggressive and confident in running the offense. He had five assists and two turnovers while playing a team...
The Phoenix Suns introduced their new point guard to the media Wednesday. Or perhaps we should say they "re-introduced" him. Goran Dragic is certainly no stranger to the Suns. Having played the first two and a half years of his NBA career in Phoenix, everyone from the front office to the fans are familiar with [...] [[ This is a content summary only. Visit my website for full...
PHOENIX On the irony scale, Thursday's news conference at US Airways Center should check in as a 10. The star of the show was Goran Dragic, who was being reintroduced to a pack of reporters that wasn't exactly thrilled to see him leave 17 months ago. Back on Feb. 24, 2011, the Suns shipped The Dragon and a first-round pick extracted from the Orlando Magic in the Marcin...
It is that time once again for one of our more popular features here on PRO HOOPS CENTRAL, "The World According To New York Vinnie." This is where I tell you how things would be if Your Old Pal New York Vinnie was in charge of things. Now most of the changes I propose in this feature would truly make the Planet a better place to live; however they are either too "Politically...
Shannon Brown has agreed to a two-year, $7 million deal with the Suns.
Goran Dragic has officially signed with the Suns.
Austin Rivers missed Wednesday Summer League game against the Phoenix Suns because of a sore ankle and foot.
NBA News

Delivered to your inbox

You'll also receive Yardbarker's daily Top 10, featuring the best sports stories from around the web. Customize your newsletter to get articles on your favorite sports and teams. And the best part? It's free!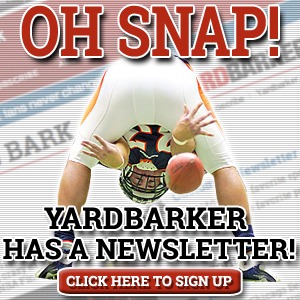 Latest Rumors
The Backyard

Today's Best Stuff

For Bloggers

Join the Yardbarker Network for more promotion, traffic, and money.

Company Info

Help

What is Yardbarker?

Yardbarker is the largest network of sports blogs and pro athlete blogs on the web. This site is the hub of the Yardbarker Network, where our editors and algorithms curate the best sports content from our network and beyond.