The best word to describe this lockout-shortened, compressed, mess of a season is scrum. This season, which has careened from unpredictable low points to inconsistent quality has been appropriately bookended by a capitalist's embarrassment (the David Stern veto) to a union leader's shady dealings (seriously, Billy Hunter?) Teams have scratched and clawed their way to parity in a schedule filled with back-to-back-to-backs, and weird results on an almost nightly basis. In fact, the major takeaways from the season have been barely explicable, with the aging San Antonio Spurs and the oft-injured Chicago Bull wrapping up 1 seeds, while the Charlotte Bobcats set NBA records for futility.With all that said however, the show must go on and with it our (Chasing 23′s) favorite time of the year — the NBA playoffs. Let the 2012 predictions commence: FIRST ROUND Eastern Conference #1 Chicago Bulls vs. #8 Philadelphia 76ers
Even an injured Derrick Rose is special in the playoffs. Combine that with the best coach in the league this year (apologies to Pop), and the Bulls should handle the 76ers. Philadelphia started the season off impressively, but ended the season on a 15-22 slide. The names Jrue Holiday and Evan Turner also don't bring a tremendous amount of confidence come playoff time. Prediction: Bulls in 5 #2 Miami Heat vs. #7 New York Knicks
This is clearly the glamour match-up in a most unglamourous conference. The Heat begin their quest to prevent Lebron from having perhaps the most disappointing start to a career of any superstar in the history of sports (more on that in a future post). But no pressure. The Knicks have shown new life under Mike Woodson, who has proved that Mike Brown doesn't have a monopoly on bald, slightly rotund African American coaches who enjoy catering heavily to their superstars. With Jeremy Lin out and Chandler wispy frame hampered by the flu, expect the Knicks to extend this series just slightly based off the strength of one great Melo 4th quarter performance. Prediction: Heat in 5 #3 Indiana Pacers vs. #6 Orlando Magic
If there has ever been a less interesting 3-6 match-up in recent NBA playoff history, I'm curious to know. The Pacers post-Reggie Miller have become painfully boring, and face a poorly constructed Magic team missing their sensitive, attention-starved leader (and only real ticket seller). The only real drama here is (1) will Larry Bird quit after the Pacers get bounced in the 2nd round and (2) in which game of this series will a disinterested Magic team officially quit on Stan Van Gundy? My over/under on the latter is Game 2, so this one looks like the Pacers going away. Prediction: Pacers in 5. #4 Atlanta Hawks vs. #5 Boston Celtics
This is a bad match-up for the Boston Celtics. Josh Smith and Joe Johnson match-up well with their counterparts in green and the Hawks will actually have homecourt advantage in this series. That being said, the Celtics have too much pride to let Hawks knock them out this early. Atlanta's home court should push this series slightly longer than it should go, but still expect the Celtics and their veteran savvy to live for another day. Prediction: Celtics in 7. Western Conference #1 San Antonio Spurs vs. #8 Utah Jazz
All bow to the miraculous Gregg Popovich, who despite an aging Duncan and a revolving supporting cast managed once again to improbably bring the Spurs to the no. 1 seed in the West — despite having far less top level talent than their counterparts, OKC and the Lakers. There will be no first round upset of the Spurs this year, as the supporting cast is better and they are facing a Jazz team that lacks the firepower of last year's Grizzlies.  Prediction: Spurs in 6. #2 Oklahoma City Thunder vs. #7 Dallas Mavericks
Without a doubt, the best match-up of the 1st round — the defending NBA champions vs. the young upstarts (and Western Conference favorites). The Mavericks have experienced a season-long hangover following up their championship season – while the losses of Tyson Chandler, JJ Barea, and the disastrous Lamar Kardashian trade haven't helped. While optimistic Mavericks fan may believe that an "on" switch exists where the Mavericks can switch into playoff mode, there have been no indications that this team can achieve such a feat. Add to that a Thunder team that is determined to get better each year, and it looks like the 2010-11 champions are due for an early exit. Prediction: Thunder in 6. #3 Los Angeles Lakers vs. #6 Denver Nuggets
Things could not have broken down better for the Lakers in the first round of the playoffs. A collapse by the Clippers kept them out of an ominous first round match-up with the Grizzlies, while the surging Nuggets have fallen in their lap in the first round. The Nuggets can (and most likely will) give the inconsistent Lake Show all they want to handle, but unlike the Grizzlies or Mavericks do not possess the firepower to actually beat LA in a 7 game series. This series however will serve as a powerful indicator of how far the Lakers will go in the playoffs. A powerful performance bodes well, whereas a weak effort (similar to the one last year against Chris Paul's Hornets) may forebode another 2nd round exit. Prediction: Lakers in 6. #4 Memphis Grizzlies vs. #5 Los Angeles Clippers
Where art thou, Chauncey Billups? While Chris Paul may be the the MVP of the team, Billups while he was healthy was the steady hand and veteran influence. Once he went down, the Clippers aspirations as contenders this season, went down with him. The Grizzlies, on the other hand, are the proverbial "team that nobody wants to play". Still, Chris Paul is an absolute baller in the playoffs which will make this series close. In the final analysis, these teams are close enough where home court will be the final determinant, and on this account, the Grizzlies have the edge. Prediction: Grizzlies in 7. CONFERENCE SEMIFINALS #1 Chicago Bulls vs. #5 Boston Celtics
A funny thing happened on the way to the end of the season — the Boston Celtics woke up and actually began playing like this may be their last shot at glory. Some clever additions (Brandon Bass, Avery Bradley, Mickael Pietrus) have extended the lifespan of The Green Men. On the Chicago side, Thibs has been absolutely brilliant, leading the Bulls to another spectacular season. Still, it feels like the Bulls don't have the same fire as last year in their sophomore effort. Expect the Celtics to pull out all the stops in one last hurrah for the Big Three, setting up a classic Eastern Conference finals. Prediction: Celtics in 7. #2 Miami Heat vs. #3 Indiana Pacers
The basketball gods are smiling on Lebron this season. Miami has to be thanking their lucky stars that they avoided a tough matchup with the Celtics in exchange for a relatively pedestrian one against the Pacers. The Pacers are at best a no. 5 seed in the East masquerading as a no. 3 seed (primarily due to the injuries and lackadaisical nature of the Celtics, Hawks, and Magic). Nothing to see here folks, move on. Prediction: Heat in 5. # 1 San Antonio Spurs vs. #4 Memphis Grizzlies
The match-up from hell for the San Antonio Spurs. The Grizzlies handled San Antonio last year and come into this year's playoffs even hotter. The Spurs have also been built for the regular season, with their biggest clutch playoff performer (Manu Ginobili) off his prime and their go-to scorer (Duncan) prone to nights where he disappears. Tony Parker has had an admirable season, but is not the elite playoff point guard a la Rose or Paul that can carry a team on his back singlehandedly over an extended playoff run. The Grizzlies will beat the Spurs once again and find Cinderella will have an invite to the ball. Prediction: Grizzlies in 6. #2 Oklahoma City vs. #3 Los Angeles Lakers
This is the match-up that everyone wants to watch in the Western Conference and truly represents one of those NBA "passing of the torch" series (for more on this: see Celtics-Pistons, Pistons-Bulls, Lakers-Bulls in the late 80s/early 90s) The Lakers should win this series, with good match-ups in World Peace against Durant and Sessions now able to match the speed of Westbrook. Still, the inconsistency and lack of chemistry throughout the season will be LA's final undoing. The Thunder will complete their last hurdle on their way to official standard bearer of the Western Conference. Prediction: Thunder in 6. CONFERENCE FINALS #2 Miami Heat vs. #5 Boston Celtics
This is a match-up that looks far better on paper than it will be in reality. The Heat's physicality combined with the Celtics having expended all of their energy to get to this point will make this series an anti-climactic one. Expect Lebron to be dominant in finally pushing Pierce and his cohorts into retirement (or at least mediocrity) for good.  Prediction: Heat in 5. #2 Oklahoma City vs. #4 Memphis Grizzlies
OK, this series will not win any awards as a match-up of America's sexiest cities, but a closer analysis reveals a surprisingly high talent level with Durant/Westbrook/Harden/Perkins facing off against Gay/Randolph/Gasol/Conley. Both of these teams are physical, athletic and willing to mix it up in the paint. This should be an entertaining series but at the end of the day, Durant will not be denied on his path to a 1st NBA finals appearance. Prediction: Thunder in 6. Which bring us to… THE FINALS
I could wax philosophical about a projected match-up between the Thunder and the Heat, but that would be a disservice to what this final series (and really season) is really about: Lebron James and his quest to quell his demons. Perhaps no NBA athlete has faced greater pressure to win a championship that Lebron this year. However with each of his failures over the past few years, the weight of the pressure on Lebron's shoulders has become more noticeable. Will Lebron finally take charge in the biggest moments on the biggest stage? Or will he defer in the name of making the "correct basketball play"? Whatever the outcome, it is certain that the series will be solely determined on whether or not Lebron decides that HE wants to win it all. This writer happens to believe that time is now — and the ascension of The Scheme Team to the top of the NBA ladder will be complete. Prediction: Heat in 6.
Original Story:
http://chasing23.com/brown-mambas-201...
PLAYERS:
David Stern
,
Billy Hunter
,
Derrick Rose
,
Jrue Holiday
,
Evan Turner
,
Mike Woodson
,
Mike Brown
,
Jeremy Lin
,
Reggie Miller
,
Larry Bird
,
Josh Smith
,
Joe Johnson
,
Gregg Popovich
,
Tyson Chandler
,
Chris Paul
,
Chauncey Billups
,
Brandon Bass
,
Avery Bradley
,
Mickael Pietrus
,
Manu Ginobili
,
Tony Parker
,
LeBron James
,
Stan Van Gundy
TEAMS:
Charlotte Hornets
,
Chicago Bulls
,
Philadelphia 76ers
,
Miami Heat
,
New York Knicks
,
Indiana Pacers
,
Orlando Magic
,
Atlanta Hawks
,
Boston Celtics
,
Utah Jazz
,
Dallas Mavericks
,
Denver Nuggets
,
Los Angeles Clippers
,
Memphis Grizzlies
,
San Antonio Spurs
,
Los Angeles Lakers
,
Oklahoma City Thunder
MORE FROM YARDBARKER
NBA News

Delivered to your inbox

You'll also receive Yardbarker's daily Top 10, featuring the best sports stories from around the web. Customize your newsletter to get articles on your favorite sports and teams. And the best part? It's free!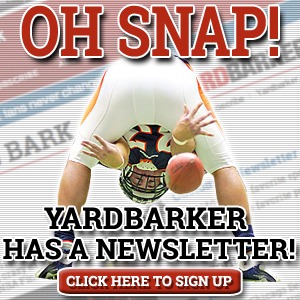 Latest Rumors
Best of Yardbarker

Today's Best Stuff

For Bloggers

Join the Yardbarker Network for more promotion, traffic, and money.

Company Info

Help

What is Yardbarker?

Yardbarker is the largest network of sports blogs and pro athlete blogs on the web. This site is the hub of the Yardbarker Network, where our editors and algorithms curate the best sports content from our network and beyond.