Found December 05, 2011 on Project Spurs:
PLAYERS:
Phil Jackson
,
Kobe Bryant
,
Gregg Popovich
,
Tim Duncan
,
Pau Gasol
,
Andrew Bynum
,
Metta World Peace
,
Lamar Odom
,
Matt Barnes
,
LeBron James
,
Danny Ferry
TEAMS:
Los Angeles Lakers
,
San Antonio Spurs
,
Miami Heat
With NBA training camps getting set to begin this Friday, a superstar and new head coach will
be creating their first full practice together for what will could be an interesting season for the franchise they both work for.
Mike Brown was hired back in the summer to take over the helm of Hollywood central as Phil Jackson retired from coaching the Los Angeles Lakers. While taking the job as the Lakers coach is a great position, it also comes with a lot of baggage that will need a ton of work and dedication to mold into a successful product. It all starts with superstar Kobe Bryant.
Brown will have to be ready for the preparation it will take in coaching one of the best shooting guards outside of Michael Jordan to ever play the game. In a recent interview with Mike Trudell of the Los Angeles Lakers website, Brown will be using what Gregg Popovich taught him in coaching Pop's own superstar Tim Duncan.
MT: You were asked about what you expected your relationship with Kobe Bryant to be quite often after taking the job. What do you anticipate from No. 24 in the coming days? 
Brown: One of the many things I took away from (Spurs coach) Gregg Popovich when I was with him was, regardless of how successful he's been as a coach, he always tells me that Tim Duncan allows (Popovich) to coach him. That's an interesting way to put it. In this business, if you want to succeed at the highest level, you have to be able to work together, as opposed to somebody working for somebody else. We're all in this thing together because we have one common goal. I know Kobe's going to bring the work ethic, I know I'm going to bring the work ethic, and that's where the respect level will increase. That'll lead to more trust. We're both competitors striving for the same goal.
The difference between what Pop faced and what Brown will face is whether or not Bryant will be willing to create a winning relationship with Brown. Brown has already said his intentions are to run a system similar to the Spurs in which the ball will mainly be running through the Lakers two seven footers, Pau Gasol and Andrew Bynum. With Bryant potentially being put as a third option, it could be a lot to handle for a guy who once scored 81 points in an NBA game.
Along with Bryant, Brown will constantly need to keep the cohesion at bay in the Lakers locker room where there are a ton of "spirited" personalities. Aside from Bryant, Metta World Peace (formerly Ron Artest) is still a Laker at the moment, Lamar Odom has his "Kardashian" personality, and even Bynum and Gasol have been known to publicly release their frustrations. Oh I didn't even get the part about Matt Barnes being on the team.
Unlike the team Pop has in San Antonio, Brown will be facing a whole new challenge. Even when Brown coached LeBron James in Cleveland, General Manager at the time Danny Ferry was able to surround good "locker room" guys around James who was a team player himself.
Should the Lakers have any issues adjusting to Brown's system out of the gates, look for veteran teams like San Antonio, Oklahoma City, and Dallas to jump out with an early grip on the Western conference.
Original Story:
http://www.projectspurs.com/2011-arti...
THE BACKYARD
BEST OF MAXIM
RELATED ARTICLES
It was a long NBA lockout but finally the light at the end of the tunnel is shining brighter as the 2011-2012 season will soon be here come Christmas Day.But how did San Antonio Spurs head coach Gregg Popovich deal with the long labor impasse? Surely he took in other sports such as football, or soccer to past the time, right?Wrong.Apparently Pop isn't much of a sports fan. That...
Since we're gearing up for the NBA season. Let's take a look back at the top 50 plays of the lockout courtesy of Ball Is Life. Featuring DeAndre Jordan, Kevin Durant, John Wall, Brandon Jennings, Kobe Bryant and more As a fan, watching the players zigzag across the country (and for some, the globe) was exciting. It showed how much passion these guys have for the game of basketball...
KOBE BRYANT will be making as many trips to the Garden this season as LeBron. The Knicks will get to the see the Mavs' championship rings twice, and Amar'e Stoudemire's knees will have to worry about playing just one set of back-to-back-to-backs.
YouTube mixtape heavyweights KonyginGD and MaxaMillion711 collaborate on a mix to showcase two of the games greatest players of all time: Kobe Bryant and Michael Jordan cause those kinda highlights never ever get old. Enjoy!
With the social media sports world going HAM on the Los Angeles Lakers' rumors, the idea of having Chris Paul and Dwight Howard join Kobe Bryant in Los Angeles has split NBA fans into two different camps. Those ready to hate and those who are excited about the possibility of having three perennial All-Stars on...Read the Rest...
DRose took Bean's advice to heart, and worked hard to develop a post game this offseason/lockout. From the Chicago Tribune: "Last December, weeks after he had pulled Derrick Rose aside for an embrace and encouraging words following a Bulls-Lakers matchup in Los Angeles, Kobe Bryant was asked if the gesture represented a passing of the torch. 'I ain't passing (expletive)...
A look at five must-see opponents for the Kings' 2011-12 season. Hector Amezcua Bee file, 2011 Kobe Bryant and the Lakers will be the opponents for the Kings' first and last games of their season at Power Balance Pavilion. Manu Fernandez Associated Press file, 2009 Ricky Rubio left Spain and is set to make his debut for the Minnesota Timberwolves this season. ...
Lakers' Bryant has given Bulls guard pointers to be even betterLast December, weeks after he had pulled Derrick Rose aside for an embrace and encouraging words following a Bulls-Lakers matchup in Los Angeles, Kobe Bryant was asked if the gesture represented a passing of the torch.
What the lockout represented really sucked, but it did have its bright moments and here are 10 of them highlighted by The Mars Reel. Allen Iverson, Eric Gordon, John Wall, Kevin Durant, Kobe Bryant, Lebron James and Tyreke Evans made his cut.  Check it out.
The abbreviated 66-game 2011-12 schedule was released Tuesday night and it features Jan. 25 and March 23 home games against the Heat's LeBron James, Dwyane Wade and Chris Bosh. Kobe Bryant and the Lakers visit the Palace on March 6.
NBA News

Delivered to your inbox

You'll also receive Yardbarker's daily Top 10, featuring the best sports stories from around the web. Customize your newsletter to get articles on your favorite sports and teams. And the best part? It's free!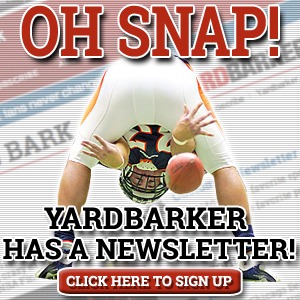 Latest Rumors
Best of Yardbarker

Today's Best Stuff

For Bloggers

Join the Yardbarker Network for more promotion, traffic, and money.

Company Info

Help

What is Yardbarker?

Yardbarker is the largest network of sports blogs and pro athlete blogs on the web. This site is the hub of the Yardbarker Network, where our editors and algorithms curate the best sports content from our network and beyond.