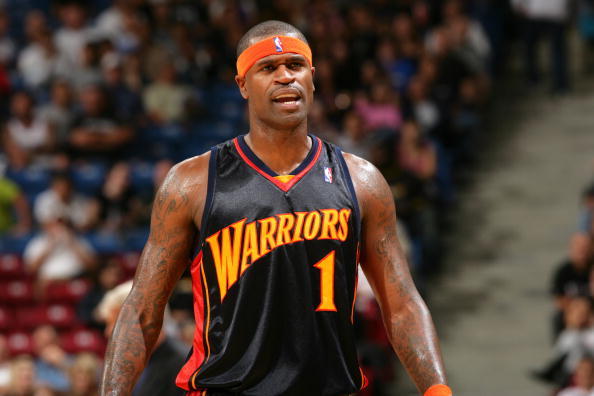 Golden State Warriors head coach Don Nelson, left, restrains Stephen Jackson, after Jackson had been whistled for a technical foul during the second quarter against the Milwaukee Bucks at Oracle Arena in Oakland, California, Wednesday, December 10, 2008, The Warriors defeated the Bucks, 119-96. (D. Ross Cameron/Oakland Tribune/MCT) Photo via Newscom Photo via Newscom
Getty Images
ST. FRANCIS, Wis. Monday was something of an odd day for the Milwaukee Bucks. For the first time in what seemed like an eternity, the team took part in a full practice. The compressed, 66-game schedule this season has left little time for practice or film sessions, as teams are playing as many as four games a week. The Bucks recently played four games in a five-night stretch and have played 13 of their first 23 games on the road, leaving little time to fine tune."We needed a practice to shore things up a little bit and get our focus back," said assistant coach Jim Boylan, taking over for head coach Scott Skiles, who missed practice due to illness. "(We've had) a lot of slippage in a lot of different areas and having a day like today gives you a chance to get back to your basics."The practice couldn't come at a better time. After disappointing losses Friday in Detroit and Saturday against the Bulls, the 10-13 Bucks have a hefty slate ahead of them beginning with a rematch Tuesday ...
Read the rest of this story...
MORE FROM YARDBARKER

NBA News

Delivered to your inbox

You'll also receive Yardbarker's daily Top 10, featuring the best sports stories from around the web. Customize your newsletter to get articles on your favorite sports and teams. And the best part? It's free!