Found December 31, 2012 on Losers Bracket:
The Milwaukee Bucks rallied from a 14 point third quarter deficit to tie the game with about a minute left. However, a clutch bucket and clutch freethrows from Tayshaun (yes, he's still in Detroit) Prince clinched the victory for the Pistons, 96-94. The Bucks fall to 16-13 with the loss. Positives: 1) Monta Ellis shot 12/22, had 30 points and 9 assists. But more importantly, he seemed to be extremely fired up to get this win. You could see him directing and encouraging his teamates to rally for the comeback. Can't say I've seen much of that from him previously. The cynic says he is just trying to show "veteran leadership" for all the scouts out there. The optimist says he thinks the Bucks have a chance to win the Central and he badly wants that. But whatever the case, it was nice to see. Also, he actually made a few three pointers against Detroit, which completely opens up his game. 2) Ersan must have read my article from yesterday, because he came blazing off the bench, shot 9/12 and had 24 points and 5 boards. That a boy Ersan. Negatives: Uh Bucks, where the hell were you for 3.5 quarters of the game? Rebounding was a crusher in this game. The Pistons had 47 total, 16 of them offensive. It felt more like 30 offensive boards. Seemed like every shot that the Pistons missed would bounce long, just out of the Bucks reach. Lot's of points in the paint for Detroit. Drew Gooden was all over the place in a bad way, and Beno Udrih had a few uncharacteristic bone headed turnovers. Observations: This completely negates the big victory over Miami the other night. Gotta win the games your "supposed to". Spurs come to town next. Ruh Roh In other news: 1) The Clippers did not lose a game in December. Went 16-0. 2) Dwight Howard seems to suck. Supposedly his back is an issue. Whatever. 3) Royce White refused his assignment to the Rockets D League. Says his doctors call the shots, not the Rockets front office. Uggh, what a waste of talent. I realize mental illness is a real condition, and isn't it obvious White's disorder goes well beyond an anxiety related to flying. Find a way to cut ties Rockets, it's not gonna happen. 4) Brandon Roy's return to the Wolves has had another setback, He was again considering retirement, but opted for "more treatment". This is a lost cause. Even if he comes back, when he was "healthy" earlier this year he wasn't very effective. He has no knees, the spring in his step is gone. Wolves paid him a guaranteed $5mil this year. They can get it off the salary cap if he retires in January. The Wolves are 14-13 this year, hanging around the playoff picture despite alot of injuries and a poor shooting Kevin Love.
Original Story:
http://losersbracket.com/2012/12/buck...
THE BACKYARD
BEST OF MAXIM
RELATED ARTICLES
ST. FRANCIS, Wis. -- Filling the box score in nearly every category, Bucks guard Monta Ellis has been named the NBAs Eastern Conference Player of the Week. Its the third Player of the Week honor in Ellis career but his first with the Bucks. With Golden State, Ellis was the Western Conference Player of the Week for Dec. 20-26, 2010 and again for March 5-11, 2012, his final week with...
Monta Ellis and Dwyane Wade will forever be equals, at least in Ellis' mind. The Bucks point guard who, it should be noted, has helped Milwaukee play to the fifth-best record in the Eastern Conference, was asked to compare himself and the two-time champion Heat guard. Ellis' response was classic. The only difference between Wade and himself, Ellis said, "is more wins and two...
Vasquez quietly is having a really nice season.
DELUSIONAL THOUGHTS
Monta Ellis said nothing separates him and Dwyane Wade as players aside from some wins and a couple of championships.
Haha.  This is a short video, but very funny indeed.  Monta Ellis of the Milwaukee Bucks compares himself to Dwyane Wade of the Miami Heat.  What I don't get is why he didn't compare himself to Michael Jordan if he's gonna talk crazy?  Might as well go all the way to the top. Check out the funny video below. And yes Monta, 2 championships kind of matters.  Just...
Monta Ellis is interviewed and asked who he'd compare himself to in the NBA and says he is in "the same category as DWade" adding the only thing Wade has that he doesn't is "more wins and two championships, that's it". Beyond that, as far as being on DWade's level, he says "Monta Ellis have it all".  
NBA News

Delivered to your inbox

You'll also receive Yardbarker's daily Top 10, featuring the best sports stories from around the web. Customize your newsletter to get articles on your favorite sports and teams. And the best part? It's free!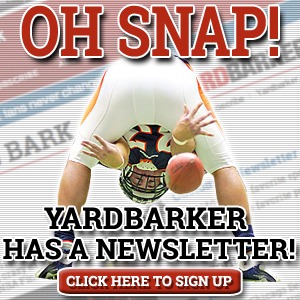 Latest Rumors
Best of Yardbarker

Today's Best Stuff

For Bloggers

Join the Yardbarker Network for more promotion, traffic, and money.

Company Info

Help

What is Yardbarker?

Yardbarker is the largest network of sports blogs and pro athlete blogs on the web. This site is the hub of the Yardbarker Network, where our editors and algorithms curate the best sports content from our network and beyond.