Will the Timberwolves start showcasing their potential?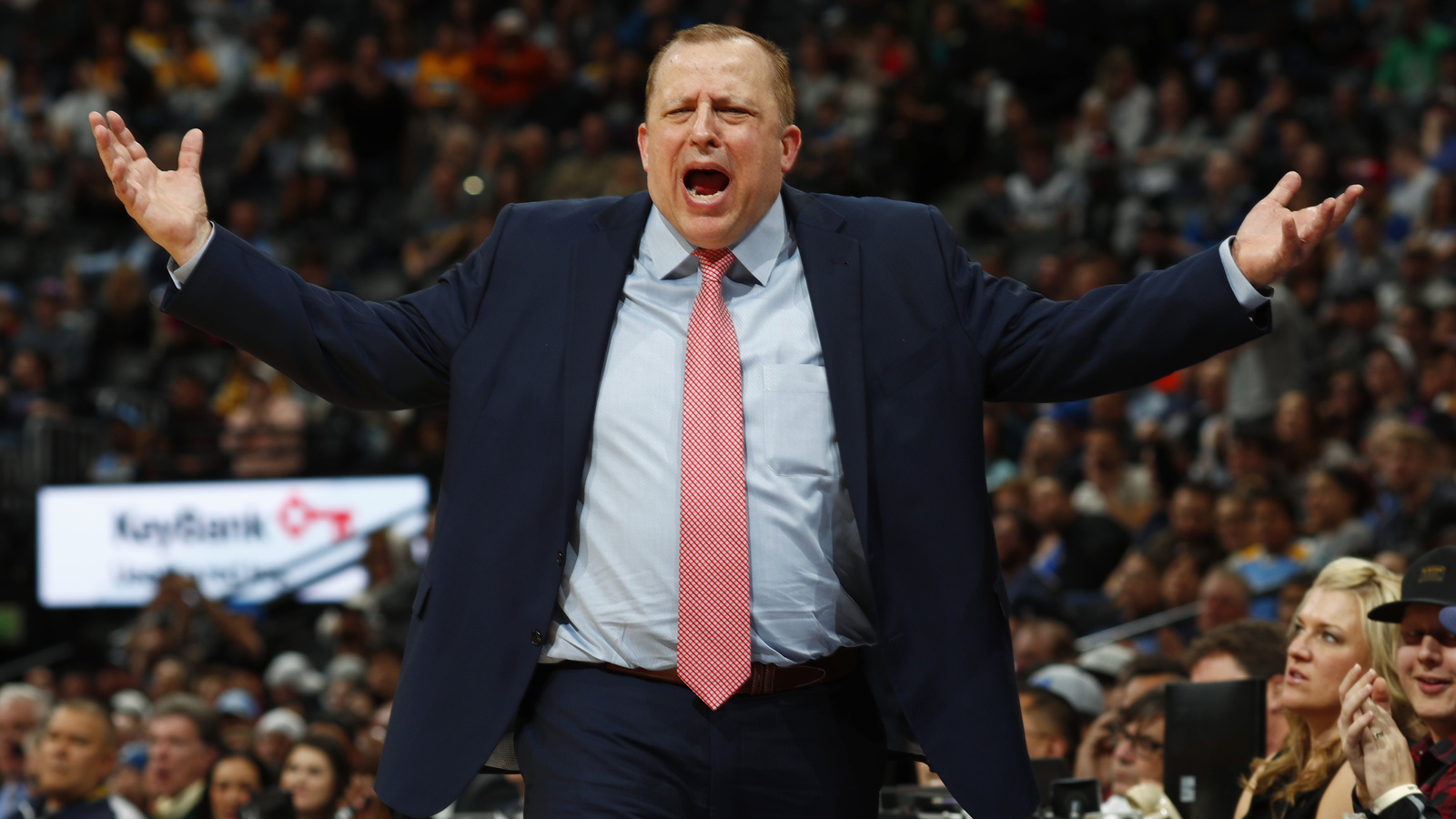 The Minnesota Timberwolves are still in the bottom half of the West in Tom Thibodeau's first seasons on the bench.
David Zalubowski/Getty Images
The Minnesota Timberwolves have one of the most tantalizing young rosters in the entire NBA. Between former Rookies of the Year Karl-Anthony Towns and Andrew Wiggins, along with the rising star of Zach LaVine and movable pieces like Ricky Rubio, it's only a matter of time before the roster clicks.

Many thought that time would be this season with the hiring of Tom Thibodeau, a coach who found plenty of success in Chicago. However, while the T-Wolves are on pace to improve on their win total for a second straight year even with LaVine injured, they're still closer to the Western Conference cellar than a playoff spot.

Welcome back to the Yardbarker roundtable, where today we ask our panelists:
Even with Zach LaVine out, will the Timberwolves finally start showcasing their potential in the second half under Thibs?
Alex Wong: When Tom Thibodeau was hired, many assumed the 'Wolves might have a shot at the playoffs. Then they got off to a slow start, and people waited for them to turn the corner. Now, with LaVine out, this entire season feels like an extended training camp for the young 'Wolves to learn the ropes under Thibodeau and hopefully come back next season ready to meet this year's expectations. Short answer: no.
Sam Greszes: I'm torn on this one. No doubt, the Timberwolves have one of the most exciting young rosters in the NBA, and in a couple of years, I believe they will be title contenders. I'm just not convinced that Thibs knows quite what to do with his squad, especially given the fact that LaVine really seemed to be the guy that brought everything together.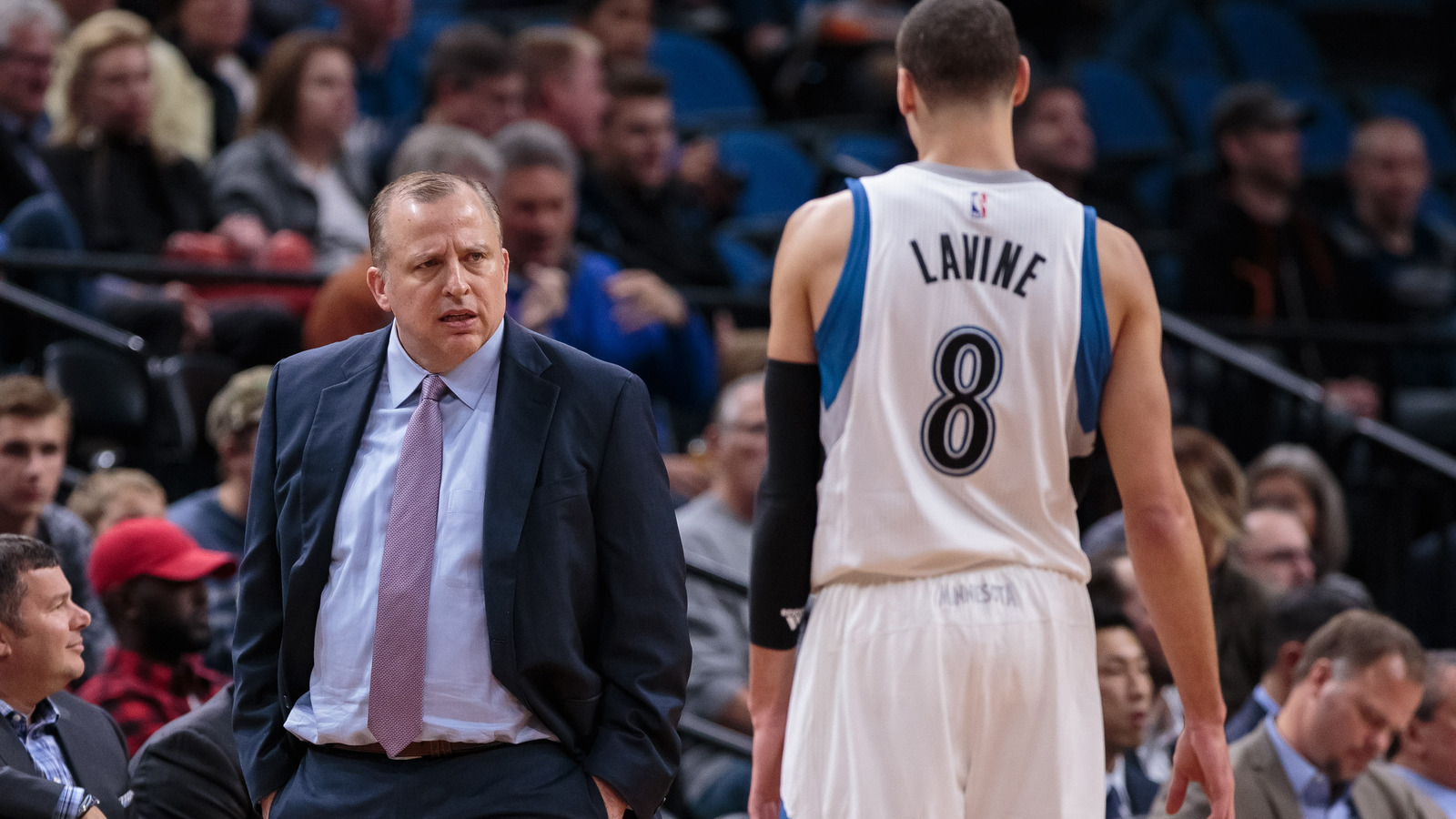 It's been a learning experience for the Minnesota Timberwolves in Tom Thibodeau's first season as head coach.
Brad Rempel/USA TODAY Sports
Jason Clinkscales: If the T-Wolves somehow add a player before the trade deadline, then maybe they will. As we saw in his time in Chicago, Thibodeau wants a roster with enough youth that he can grind into a strong defensive team. The problem is that while the team is young, it's not very good defensively as it ranks in the bottom third of several defensive categories. Perhaps the light bulb comes on if they shake up the roster; otherwise we won't see Minnesota live to its potential until next season.
Daniel Tran: This year, I just don't see that Timberwolves making that jump to playoff contender. We've been treated to flashes of brilliance from Karl-Anthony Towns and Andrew Wiggins, but they can't seem to get it all together consistently.
Tom Thibodeau can definitely do wonders with a veteran team, like he did with the Chicago Bulls. However, when it comes to developing players from the ground up, his grind-it-out, old-school style can wear players down if they aren't accustomed to it. I see this team wearing down as the season goes on.
Sean Keane: Yes, because their true potential is the same as all Timberwolves teams in history: to pick fifth in the NBA Draft. They've done it five times before, and they're going to do it again.
Karl-Anthony Towns and Andrew Wiggins hope to bring Minnesota back to prominence.
Mark J. Rebilas/USA TODAY Sports
Shiloh Carder: Nope, and this could be concerning. Thibodeau's style wears thin on players, and this is an extremely young team that could start tuning him out since his message isn't netting wins.
Demetrius Bell: That depends on whether or not Thibs will continue to run his players into the ground with the minutes he's giving them. I mean, it's great that they're getting plenty of time on the court, but that doesn't mean much when they're completely worn down. I'm saying this knowing that Thibs' reaction to any complaints about how he distributes his minutes among his players wouldn't be favorable.
David Matthews: The Wolves are only 3.5 games out of the eighth seed in the Western Conference, but I think the loss of LaVine will be too much for the team to overcome. However, the team does have Karl-Anthony Towns and Andrew Wiggins isn't a lost cause yet, though Thibs may grind them into dust. If Thibs can work his point guard magic on Kris Dunn or Tyus Jones, we could get a glimpse of the Western Conference's next big thing.
MORE FROM YARDBARKER:
QUIZ: Name every Minnesota Timberwolves head coach
The Minnesota Timberwolves have had 12 different head coaches in it's NBA franchise history. How many can you name?
NOTE: Two people have coached the team on two separate occasions.
MORE FROM YARDBARKER
Timberwolves News

Delivered to your inbox

You'll also receive Yardbarker's daily Top 10, featuring the best sports stories from around the web. Customize your newsletter to get articles on your favorite sports and teams. And the best part? It's free!