Celtics 71, Bulls 69 On January 18th, Mario Bellinelli silenced the TD Garden by hitting an absurd, desperation shot that put the Bulls up 100-99 with three seconds to play. The Bulls (30-22) went on to win that game, and the Celtics went on to lose four more close contests as they tied their season-high losing streak by dropping six straight. When Bellinelli and the Bulls returned to Boston for one final tilt before the All-Star Break, they were facing a C's team that was playing with a combination of determination, desperation, and toughness. A team that had no intentions of allowing this to happen again: Instead, after Nate Robinson intentionally missed his second free throw, and the scrum ended with the ball in Bellinelli's hands with a chance to hit a jumper that could send it to overtime, the Celtics (28-24) denied him the opportunity. Jason Terry, the most unlikely of defensive stoppers, came out of nowhere to swat Bellinelli's attempt and seal the victory. It was an ugly victory to say the least, but one that a team bereft with injuries will be glad to have heading into the break. Both teams were either distracted by thoughts of the week-long vacation, or simply exhausted from the 52 game-season that they had already played, because offense was very hard to come by in this one. After the game Doc Rivers said that "somehow a college game broke out in the middle of a pro game" as the Celts managed only 19 points in the second and third quarters combined. The Bulls didn't fair much better, scoring 34 points in those two quarters on 30 percent shooting from the field. As poor as the shooting was on both sides, turnovers ended up playing a huge role in this game. Down 54-47 in the early portion of the fourth quarter, Boston got a boost from the reserves that they have come to depend upon. Jeff Green's stout defense allowed Terry and company to leak out in transition for a couple of easy buckets, and the C's ended up taking this game by the throat with a huge 12-0 run. Green capped this spurt with a nasty reverse slam to make it 59-54, but the fact that they were able to force the Bulls to commit five turnovers during this five minute run was absolutely crucial. After giving everything they had to show the basketball world that this team can still compete without Rondo, and then without Jared Sullinger and Leandro Barbosa, the Celtics were utterly exhausted and clearly relieved to eek out one last win. Paul Pierce really struggled after playing a combined 85 minutes in Sunday's win over Denver and Monday's loss in Charlotte, finishing with eight points on 2-12 shooting. However, the post-game reaction of Boston's other aging star really grabbed headlines. Kevin Garnett (12 points, 11 rebounds, in 26 minutes) told reporters that "this is definitely my last All-Star Game" and when he was asked to elaborate, he simply replied "you all don't know what I know." Clearly K.G. is either insinuating that he will retire after this season, or predicting that he won't be able to play at a high enough level to earn a berth in next year's game. In any case, these type of comments indicate that, after giving it their all in every game over the past couple weeks, this team needs to recharge before making one last push into the playoffs. It was heartening to see Brandon Bass pick the team up and play possibly his finest game of the season to date. He scored 14 points, snagged 9 rebounds and most importantly, logged 40 minutes without the C's losing much on the floor (his scoring margin was +7). Garnett, who turns 37 this May, simply plays too hard to log big minutes consistently at his age. Therefore, the emergence of Bass as a reliable big man, and Green's newly found aggressiveness on defense are absolutely critical. Not only because the Celtics need these players to find their misplaced confidence and raise their level of play if they're going to win any playoff series, but because they can spell Garnett for long periods during the final 30 games of the regular season without the Celtics collapsing on the defensive end as they were wont to do earlier in the season. It will be all hands on deck for the remainder of the year, and it should be interesting to see how much Doc is willing to sacrifice during the regular season in order to preserve Pierce and Garnett for the playoffs. Regardless of how things play out in the coming months, these two veterans can enjoy the time off (K.G. will likely play lip-service to his starter's role in the ASG Sunday) and take solace in the fact that this team showed one thing in their final game before the break: They won't back down.
Original Story:
http://thenosebleeds.com/celtics-pull...
MORE FROM YARDBARKER
NBA News

Delivered to your inbox

You'll also receive Yardbarker's daily Top 10, featuring the best sports stories from around the web. Customize your newsletter to get articles on your favorite sports and teams. And the best part? It's free!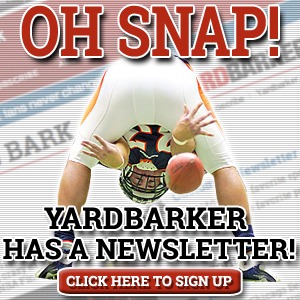 Latest Rumors
Best of Yardbarker

Today's Best Stuff

For Bloggers

Join the Yardbarker Network for more promotion, traffic, and money.

Company Info

Help

What is Yardbarker?

Yardbarker is the largest network of sports blogs and pro athlete blogs on the web. This site is the hub of the Yardbarker Network, where our editors and algorithms curate the best sports content from our network and beyond.