Found February 04, 2013 on Celtics Green ...a boston celtics blog.:
Some good stuff.   Hilarious that a team with Chris Paul on it complains about flops.  The refs missed stuff both ways so saying they were playing 5 on 8 didn't fly.    Just listen to a replay of Tommy last night saying how much he hates Eli Roe.  For thinking the Celtics are terrible they sure were coveting KG and PP and Doc pretty hard.  And I'm starting to think that there are a LOT of fan bases that hate their coaches.  It's getting to be a regular theme.  My favorites are in bold.  What are yours?    I thought the Celtics would struggle a lot more without Rondo. We need to get our act together after the Canadian debacle! They aren't struggling much because they win with their defense not offense. Rondo or not their offense is horrendous. Without CP3 our offense goes from elite to mediocre. Without Rondo the Celtics offense goes from abysmal to slightly more abysmal. I wonder if KG will manage to get under anybodies skin this game? Ralph says the the Clippers are bigger, faster, stronger, more athletic, faster up and down the basketball court... Sounds like a gimme Celtics getting to our basket way too easy I'm almost positive Jason Terry comes out of his slump against our Clips...because it just seems like that's the way it goes. Wow, the Celtic's announcers are the biggest crybabies I've ever heard Is throwing the ball into the paint and turning it over our only play????? Celtics better without Rondo I ain't surprise Looks like we are not interested in playing D. Refs are not calling it both ways again... Coach getting exposed. Why not play at a fast pace against slow Boston? I'm not a big fan of these Celtic's announcers... Shouldn't Celtics be struggling as much as us also? They're missing their star pg also This 2nd quarter is ridiculous! The refs are giving the Celtics all the call! The refs are calling cheap fouls on us and none on Boston. They are living on the ft line for no reason. Lets play a game. Name a coach in the league that is without a doubt a worse coach than VDN. I can't think of any. Hard for anyone to win 8 vs 5... Crawford and Barnes,,they were the engine that drove the bench and that engine has blown a head gasket Sean Deveney: Sources tell Sporting News that the #Clippers have contacted the #Celtics about Kevin Garnett. Offer would include Caron Butler and Beldsoe. Twitter @SeanDeveney I WANT You realize how much better we would be with KG.... I'd want a young player in return like Lee or Bradley I'm not trading two young assets for a guy who might retire after this year Does anyone else feel like we aren't really as good as we thought we were? Bledsoe/Caron/DJ for KG/Lee I like it Why are the Celtics falling on the floor so easily? Lots of touch fouls and Celtics throwing themselves on the floor Caron and Bledsoe for Tom Thibodeau KG will now refuse to play on the Clippers after that foul Bledsoe really needs to play well To show his value to Ainge.. I think Bledsoe might think he's better than he is Celtics winning today will make Danny hold off on trade He's a stubborn guy as is. I'm not counting on a Pierce or Garnett deal at all. At this rate VDN will be fired by half time This offense is a joke. What the hell do they practice? What plays do they run? Chris Paul Offense.....however something is missing. Why are they showing a rerun of a 2008 Clippers/Celtics game? Oh wait, this is today's game? Yikes. We have turned from one of the best teams in the league to, I'm sorry, one of the worst. We're not even fun to watch anymore. Ok just checked the score, ARE WE REALLY DOWN TWENTY??? These are the CELTICS for crying out loud, THEY SUCK! These Boston announcers seem to think they never foul They complain so much it's actually entertaining I want Pierce in our team Man what I wouldn't do to get Doc to coach us. The problem is their bench score 32...Ours score 5 So when we have 3 guards on the roster can we please get someone on a 10-day damn Who's out there? A D-Leaguer ? Derek Fisher!? U are not a clipper fan if u really want Derek fisher on our team. Delonte West Shooter/defender/good passer and can replace Willie I worry about how he changes chemistry though Fisher is a good locker room guy, and a dleaguer will be humble. I don't trust West. There's a reason he's not on a team. He'll try to sleep with someone's mom too. Heinson is the absolute worse homer who ever did color for a sports event….ever! That sound you hear is the bandwagon emptying on our side and loading up on the Fakers again. Boston is just too good and too experienced to let a 19 point lead slide. YOu gotta love it,,Blake fouls a BOS player in the arm by letting that arm wrap around his neck,,,,,seriously ref ball had this in the bag before it started,,****** play by us or not. The fix was in. Apparently flailing your arms and screaming when you get blocked gets you a foul every time. Got to make a run now or never you're right,,I am running to the liquor store HOw many ways can we say,,we suck (and the refs are helping us suck) Well at least Tommy was honest that even though Collins likely flopped, he's our big man, so it's okay I totally forgot the game was still going on........... Now I regret remembering. Ughhhh Pierce is piercing my confidence......ughhh Jeff green has more heart than our team does. Boy what I would give for Pierce instead of Caron. I don't understand why they would trade Peirce tho...he's like the King of Celtics BBall for so long. We need to play nice with KG He may be our starting center Tired of Collins' flops I wonder.. Can a player get penalized for flopping twice in one game. LOL Look at the Celtics today..flop city. Bledsoe is probably making Boston like him today I hate you Barbosa Nice flop, Garnett. Barnes is not that strong Making the Celtics feel like champions..embarrassing. We made Raptors feel like champions Yeah raptor fans now believe they are contenders, until their next game when they realized their teams isn't good again. Fine acting job by KG What a flop!!! He'll fit right in. Don't injure our future center Barnes KG was laughing too I think that was a passive aggressive laugh like oh boy if the refs weren't here I'd beat you unconscious Give me Barnes in a battle v. KG all day Neck tattoos win. KG is all talk. Has anyone ever seen him do anything other than run his mouth or make cheap fouls? First KG Jumps on Blakes back for a piggy back ride, then he throws an elbow, but the announcers are shocked there was a whistle. Garnett is so dirty. Dirty old man. I would love to have KG on our team though. We should be making a move for Pierce Defends, can shoot and another closing option on the wing there's been talk of that I'd only take Pierce if we got Garnett with him. Watching the Celtics, they're all moving. Even if it's not much they're moving around. That last play where Bledsoe got the layup. All our players were standing around. Good move by Pierce, Odom went straight up, but he extended hi elbow into him, that's a move from a guy that knows how to draw fouls Can some one check the lost and found? we've seemed to misplaced DJ in the 4th quarter again Refs trying as hard as they can to lose us this ball game Wow, the Celtics are REALLY bad. This would be a blowout Clipper loss against a good team. Celtics = the new Flop City Blake has no killer instinct..Crawford stepped out of bounds Thanks a lot vinny! We lost in the second quarter. This is just late game stat-padding. they win in the flop dept today for sure This game was rigged. Flop city Boston. That was a good call. I hate Crawford right now. That's why ur not an all star. Ur a stupid player in Atlanta, blazers, Knicks, bulls, and still an idiot now Flop...the refs ultimately cost us the game Celtics are f***ing tools. Burn down entire clock, terrified of the Clippers hitting a shot.. Then we give up a stepback 3 to end it. Clutch shot by Pierce. And who says cheating by buying off the refs doesn't work That was a flop by Bradley. Refs cost us again We had this in the bag if it wasn't for ****** coaching and poor effort. Refs were a part of it but its no excuse. The Celtics aren't even a good team. They are so bad offensively that its an embarrassment they even scored over 100 on us. VDN is the stupidest coach I have ever seen at any level of basketball…no chance of a championship if he is on sidelines. That is why we need Pierce Bledsoe trade value has increased again... Good for us. I think Boston after watching Bled played would be more than willing to do the trade now. Also Caron played very well too and looked like he should flourish under Doc's offense. Really? They have rajon rondo, I still don't understand the bledsoe to Boston process. On top of that they have Bradley. They are probably the last team that wants bledsoe. Paul freaking Pierce it makes to much sense to miss this golden oppurtunity We get scoring/shooter and a defender all in one. Please don't F this up front office making the wrong deal it might help having a guy who can defend the Durant, Manu,Thompson, andetc type guys inside and out How do we lose a game with Brandon bass guarding DJ? Celtics flopped a lot in this game. They were falling on the floor a lot. Forget the warning, go straight to the $5,000 fine Moral victory? What are we, Laker fans? How can anyone not call the celts a bunch of floppers... [Discuss on CG Forums!]
Original Story:
http://celticsgreen.blogspot.com/2013...
THE BACKYARD
BEST OF MAXIM
RELATED ARTICLES
@scottkennedy1 #REPOST love the support man
WASHINGTON -- In the midst of their annual Grammy road trip and already playing without maestro Chris Paul, the Clippers learned moments before Monday's tipoff their Lob City band would also be without Blake Griffin. Having played short-handed during most of the season, the Wizards had no sympathy. Martell Webster scored 21 points and sank five 3-pointers as the Washington...
The Los Angeles Clippers are struggling without Chris Paul, and they're still not sure when he's coming back. That may not matter against the lowly Washington Wizards. The Clippers attempt to begin reversing a sluggish stretch without their All-Star point guard by continuing their dominance of the Wizards on Monday night. Los Angeles (34-15) has dropped six of eight, and...
The Boston Celtics aren't likely to trade Paul Pierce. ESPN's Marc Stein calls the chances of the Celtics dealing the Truth "highly remote." But if Boston were to move the former Kansas Jayhawk, there's one destination that makes a lot of sense: Los Angeles. As in, the Clippers. Stein writes that if Boston GM Danny Ainge were to trade Pierce, he's try...
BOSTON (AP) -- Paul Pierce scored 22 points and the Boston Celtics held off a late comeback to beat the Los Angeles Clippers 106-104 on Sunday and improve to 4-0 since losing Rajon Rondo for the season. The Clippers had cut a five-point deficit to 103-101 on a 3-pointer by Eric Bledsoe with 56 seconds remaining. But Avery Bradley drew an offensive foul on Los Angeles' Jamal...
Already without Chris Paul, the slumping Los Angeles Clippers could be in for an even rougher road ahead with Blake Griffin hurt, too. They aren't likely to get much sympathy from the injury-plagued Orlando Magic. With Griffin uncertain to be available for a second straight game, the visiting Clippers try to get back on track Wednesday night against a Magic team that's...
8 a.m. ET: Not every team responds to the loss of a star point guard as positively as the Celtics have. The Celtics (23-23), who are 3-0 without Rajon Rondo, host the Pacific-leading Clippers (34-14), who are struggling while Chris Paul recovers from a bruised right kneecap. The Clips are 2-4 since Paul went down, not including the loss in which Paul was injured. They have fallen...
Kevin Garnett won't be waiving the no-trade clause in his contract. That is, unless Paul Pierce is traded. That's according to sportswriter Shaun Powell. And there's a second condition for a KG trade. He'll only go to Los Angeles because he lives in Malibu. The Sporting News reported Sunday that the Clippers were offering Eric Bledsoe and Caron Butler in...
Paul Pierce scored 22 points and the Boston Celtics held off a late comeback to beat the Los Angeles Clippers 106-104 on Sunday and improve to 4-0 since losing Rajon Rondo for the season. The Clippers had cut a five-point deficit to 103-101 on a 3-pointer by Eric Bledsoe with 56 seconds remaining. But Avery Bradley drew an offensive foul on Los Angeles' Jamal Crawford with 26...
Oh me oh my, somehow things always come back to anger, disgust and worst-case scenarios for a Clippers fan. Knowing that, I guess it only makes sense that after taking a year off I'd finally get back around to writing my "Diary of a Clippers Fan" in the middle of an increasingly worrying Clipper losing streak. After smashing through previous Clippers records with a franchise...
Wizards 98, Clippers 90. Updates. With AP Photos. By JOSEPH WHITE AP Sports Writer Martell Webster scored 21 points, and the Washington Wizards broke a four-game losing streak Monday night with a 98-90 win over a Los Angeles Clippers team missing Blake Griffin and Chris Paul. With Griffin nursing a strained left hamstring and Paul still dealing with a bruised right kneecap, the...
The Clippers have played 9 games without MVP candidate Chris Paul who will miss his 10th tonight.  After suffering a broken nose in the loss to the Raptors Friday night they now be forced to play without their second leading scorer and 6th man candidate, Jamal Crawford against a shorthanded Celtics team. According to the Los Angeles Times: The Clippers' Jamal Crawford suffered...
NBA News

Delivered to your inbox

You'll also receive Yardbarker's daily Top 10, featuring the best sports stories from around the web. Customize your newsletter to get articles on your favorite sports and teams. And the best part? It's free!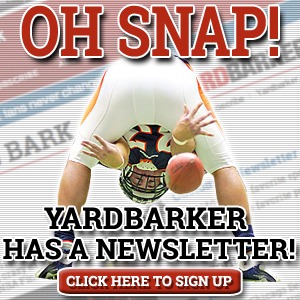 Latest Rumors
The Backyard

Today's Best Stuff

For Bloggers

Join the Yardbarker Network for more promotion, traffic, and money.

Company Info

Help

What is Yardbarker?

Yardbarker is the largest network of sports blogs and pro athlete blogs on the web. This site is the hub of the Yardbarker Network, where our editors and algorithms curate the best sports content from our network and beyond.