Found May 07, 2012 on New England Sports React:
Rajon Rondo driving to the hoop and laying it in against Atlanta's Kirk Hinrich.  Rondo and the C's dominated from start to finish, the point guard recording another double-double. 
Last night, fans got to see just how dominant the Boston Celtics can be when they're firing on all cylinders.  The result?  A 101-79 victory over the Atlanta Hawks, pushing them to the brink of elimination.  The C's need just one more game to send Atlanta home and advance to the next round of the 2012 NBA playoffs.  The Celtics were led by Paul Pierce, who put up 24 points in just 17 minutes on the floor on 10-of-13 shooting, and Rajon Rondo, who dumped in 20 points and dished out 16 assists.
Boston jumped on top of the Hawks right from the opening tip.  After the first quarter, in fact, they were up by 13 points at 32-19, and by halftime they were up by 23 at 64-41.  While the C's cooled off in the second half, scoring only 37 points due to substitutions in order to rest the starters, the fact that their offense was so fluid and in-sync consistently throughout the first half was certainly impressive.  More impressive to Kevin Garnett was Pierce's early offensive success.  "Paul was in the zone today," Garnett said after the game.  "Nothing more, nothing less.  The zone."
No lie there, KG.  Pierce was not only scoring at will, he was shooting the lights out from three-point range.  Going 4-of-6 from downtown, the captain hit nearly half of the team's three-point baskets.  Ray Allen and Keyon Dooling each added two, scoring 13 and 10 points, respectively; even Rondo buried a couple from deep.  The Celtics shot 42.3 percent from behind-the-arc, going 11-for-26, and posted a 51.2 percent overall field goal percentage with 41 makes.  For a series that has seen defensive intensity counter offensive productivity, the C's performance last night was certainly admirable.  They took it right to Atlanta, and with the Hawks' lack of passion last night seemed were able to open it up before halftime.
Not even the returns of Josh Smith and Al Horford could change Atlanta's fortune.  Smith played fairly well, recording 15 points, 13 rebounds, and five assists, while Horford added 12 points off the bench.  As a team, the Hawks shot 40.8 percent, a couple of points above their series average of 37.5, but were still no match for the sharpshooting C's.  With a 3-1 series lead and the Celtics appearing to get stronger and healthier as each game goes by, it would seem obvious for fans to count Atlanta out of it.  I don't usually take this route since anything can happen in sports, but considering the situation in this particular series I feel as if it's safe to say the Hawks are all but eliminated.  Prior to the start of the playoffs, I predicted that it would take the Celtics six games to get by Atlanta.  I still agree with that prediction, believing that the Hawks will step up on their home court to stave off elimination in Game 5.  But as for their chances of winning a Game 6 in Boston?  Please, don't make me laugh.
-Ryan Hartley
In case you missed last night's game like I did, here are the highlights:
Original Story:
http://nesportsreact.com/cs-dominate-...
THE BACKYARD
BEST OF MAXIM
RELATED ARTICLES
Rajon Rondo was, as you might expect, visibly upset following the Celtics' 87-86 loss in Atlanta Tuesday night. His emotion got the best of him after the game, though, as he did his best Randy Johnson/Kenny Rogers impersonation. Rondo was getting ready for his postgame news conference when he noticed out of the corner of his eye that he was being recorded. The Celtics point guard...
ALL EYES ON ME
Loved the comment by Barkley on Rondo being angry about his jacket choice. Expect Rondo let out his anger on the Hawks in Game 6. I mentioned before the series started that Al Horford was a key. With him back of course the Hawks are a different team. Rusty or not adding an all-star talent back to a team is a huge boost. With that said, I think that the Garden crowd and an angry...
I don't want to condone what Rondo did, but let's recap: Rondo's team just lost Game 5 by one point, giving the Atlanta Hawks life in the series. On the last play of the game, with a chance to win, Rondo had an isolation in the corner against Al Horford, who quite recently missed 58 straight games with a torn pectoral muscle. Rather than accelerate past Horford and become...
Yahoo! Sports' Adrian Wojnarowski wrote a spectacular column on Rajon Rondo and the threat he poses to the Miami Heat: Rondo's rising again, on a tear for months, and he's still the biggest potential barrier between Miami and a return to the NBA Finals. He was his genius passing and playmaking self – 16 assists, one turnover – in the Celtics' 101-79 victory...
There is no question Boston Celtics point guard Rajon Rondo is an outstanding player but he really needs to contain his anger. In order for the Celtics to advance in the NBA playoffs the Celtics need Rondo on the court. Rondo has already been suspended in these playoffs for bumping an official. Last night after the Celtics game 5 loss to the Atlanta Hawks Rondo had words...
Last night, the Atlanta Hawks stayed alive in their series against the Boston Celtics and set up a game six in Beantown.After the game, a cameraman was just doing his job of filming players near the locker room when Celtics guard Rajon Rondo spotted him and decided to confront him about filming him.Rondo told him to stop and walked away from it: (Courtesy of Celtics Life)
Rajon Rondo of the Boston Celtics got upset at a cameraman Tuesday night following the Celtics loss to the Atlanta Hawks for filming him. It is understandable the little guy would be slightly upset as it was his turnover at the end of the game which, if it didn't happen, could have led to a possible winning field goal attempt. Relax Rondo, your time will come. via The Big Lead...
The Boston Celtics weren't able to close out the Atlanta Hawks on Tuesday night to move on to the second round of the playoffs. Al Horford in only his second game back from injury since January was amazing for the Hawks with a double-double, scoring 19 points and 11 rebounds plus making several key plays. [...]
Three different times during tonight's Game 4, I exhibited the Boston Celtics' lifeless bodies and properly identified them as deceased. Three different times they jumped straight out of the coffin doing the Bernie and making quick comebacks. But the Celtics could not get a shot off on the final possession after Rajon Rondo improbably stole an inbounds pass to give them a last...
Both teams traded double digit leads in this game. The Boston Celtics in the second quarter and the Atlanta Hawks in the third. Neither team enjoyed such a lead in the fourth as the teams traded punches and the game was never far from a one or two possession game for very long. Both Paul Pierce and Kevin Garnett scored 16 points for Boston but Al Horford, playing for the second...
Larry Drew is moving Kirk Hinrich and Jason Collins to the bench. I expected Al Horford to start. Even if he's still rusty, Horford is a better option than Collins. Marvin Williams is shooting 21% in this series. I'm guessing Drew wants him to defend Paul Pierce? This switch will put either Rajon Rondo or Avery Bradley on Joe Johnson.  Desperate times call for desperate...
NBA News

Delivered to your inbox

You'll also receive Yardbarker's daily Top 10, featuring the best sports stories from around the web. Customize your newsletter to get articles on your favorite sports and teams. And the best part? It's free!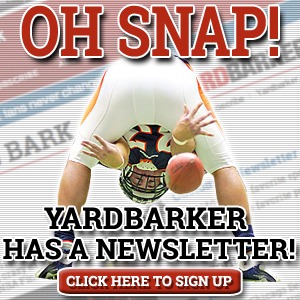 Latest Rumors
The Backyard

Today's Best Stuff

For Bloggers

Join the Yardbarker Network for more promotion, traffic, and money.

Company Info

Help

What is Yardbarker?

Yardbarker is the largest network of sports blogs and pro athlete blogs on the web. This site is the hub of the Yardbarker Network, where our editors and algorithms curate the best sports content from our network and beyond.