Found September 30, 2012 on Celtics Green ...a boston celtics blog.:
Lex has been delving into all things Darko lately.
In one post
, he talked about how Darko got the nickname Serbian Gangster. It seems that the ubiquitous Rasheed Wallace made this comment after Darko was traded from the Pistons:
"Man, Darko is good," Wallace said. "We call him the Serbian Gangster because Darko ain't going to back down from nobody. When Mr. Hyde comes out, (you) don't want to mess with him."

"You better not dis Darko. I'm telling you, Darko is a Serbian gangster. Darko's got some bodies back there (in Serbia-Montenegro)."
Sheed played with Darko 3 seasons and saw him as an enforcer who very well could have some bodies hidden in the locker room. I've said several times that Darko's biggest problem was being drafted 2nd. He's never been given the chance to just be Darko. He's been expected at every stop to be the number 2 pick. I think he's finally found a place where he can just be Darko, and I think that is going to give him the freedom to finally realize some of that potential that has been dormant.
Now, back to the Serbian Gangster thing. In an
interview with CSNNE
, Darko had this to say:
"I'm done trying to prove I'm the No. 2 pick and that [expletive] stuff," Milicic told CSNNE.com. "This year, it's all about Celtics, to show that I am a team player. It's not about me. It's about us as a team.

Milicic added: "I'll do whatever it takes, whatever I need to do to help this team. So now, if I have to go kill someone on the court, I'll kill someone on the court."
About those bodies Sheed was talking about... It seems some may have played against Darko in the past. Since Perk left, the Celtics haven't really had an enforcer. KG is intimidating, but he's not the guy who can go out there and knock players around and, well, put them down for the count. Darko may just be that enforcer that the Celtics have been missing.
Darko has put behind him the need to try to live up to the expectations of being the 2nd pick and that's a good thing for the Celtics. He sees the importance of playing the role that the team needs him to play. With the Serbian Gangster on the Celtics,  willing to do whatever it takes to win, if I were Joey Crawford, Marc Davis, or Bennett Salvatore, I'd be afraid, very afraid.
 [
Discuss on CG Forums!
]
Original Story:
http://celticsgreen.blogspot.com/2012...
THE BACKYARD
BEST OF MAXIM
RELATED ARTICLES
HE'S BACK
Rasheed Wallace has been working out with the Knicks, and according to reports, he's coming out of retirement to sign with the team.
Rasheed Wallace reportedly is coming out of retirement to join the Knicks. The 38-year-old versatile forward hasn't played in the NBA the last two seasons. He averaged 9 points and 4.1 rebounds per game while shooting 40.9% from the field in the 2009-2010 season for the Celtics. Although he looked old and ineffective that season (and embarrassing), the Knicks appear to be interested...
Power forward Rasheed Wallace reportedly has told the New York Knicks he will come out of retirement to play for them. The 15-year veteran worked out with the Knicks on Saturday, but has not signed a contract with them, according to ESPNNewYork.com, citing a league source. Wallace, who retired after the 2009-10 season, is expected to be with the Knicks when they open training...
Rasheed Wallace has informed New York Knick officials that he will come out of retirement and will sign with the Knicks, according to a league source. Wallace worked out with the Knicks last week as he was thinking of making a return to the NBA. The New York Post reports that Wallace will join the team on Monday. When the Knicks do sign Wallace, he will join one of the oldest teams...
  According to The New York Post, the New York Knicks will finalize a deal with 38 year old Rasheed Wallace. Rasheed has been retired for the last 2 years and is attempting to come back to help the Knicks on their journey to a NBA title. Rasheed will join the team at training camp on tuesday and begin his quest to get back into game shape.   READ MORE…. (80)
Rasheed Abdul Wallace (born September 17, 1974) just turned 38 years old last week. Many sources including the post are reporting that Sheed will officially sign with the Knicks this Monday.  Some will say he's "washed up" others will cheer this move. Make no mistake. a healthy 15-20 per game Rasheed can help the Knick go all the way this year and that fact in itself...
According to the New York Post, they have reported that Rasheed Wallace has come out of retirement and has agreed to join the Knicks. The 7 feet power forward Rasheed Wallace, who worked out with the New York Knicks last weekend, will be coming back to the NBA and he hasn't played in two years ago when he was a member of the Boston Celtics NBA Finals team in 2010. New York...
Rasheed Wallace first worked out for the Knicks last Saturday and had been considering ending his retirement.
Now this is a nice little bit of NBA news on a rainy afternoon. Reports are saying that Rasheed Wallace is coming out of retirement to join the New York Knicks. Now he has not signed but he has passed the physical and a contract could be done any time. The ball don't lie on this one I hope. I miss Sheed and his sound bytes. But can the old man who once was a low post monster,...
As media day was in full force today throughout the NBA, there were a few fairly interesting stories throughout the league (Interesting for a media day anyways).  There was the beginning of the Laker's new star-powered starting 5. There's the return of the one, the only: Rasheed Wallace, who is un-retiring to join the New [...]
Click on photo to read about the best from the WBNA Playoffs I couldn't help myself. I just feel bad that 99.5% of our readers don't even know that the WNBA playoffs are taking place right now. I guess it begs the question; how many more years is the WNBA actually going to be in business? The Press This family photo is guaranteed to brighten up your Monday [RegretfulMorning...
Celtics News

Delivered to your inbox

You'll also receive Yardbarker's daily Top 10, featuring the best sports stories from around the web. Customize your newsletter to get articles on your favorite sports and teams. And the best part? It's free!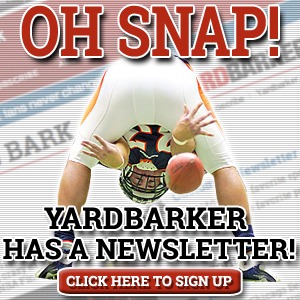 Latest Rumors
The Backyard

Today's Best Stuff

For Bloggers

Join the Yardbarker Network for more promotion, traffic, and money.

Company Info

Help

What is Yardbarker?

Yardbarker is the largest network of sports blogs and pro athlete blogs on the web. This site is the hub of the Yardbarker Network, where our editors and algorithms curate the best sports content from our network and beyond.