Found November 12, 2012 on Give Me The Rock:
PLAYERS:
Phil Jackson
,
Steve Nash
,
Dwight Howard
,
Pau Gasol
,
Rudy Gay
,
Russell Westbrook
,
Kyrie Irving
,
Kevin Durant
,
Serge Ibaka
,
Kevin Martin
,
Mike Brown
,
DeMarcus Cousins
,
Jason Thompson
,
Kobe Bryant
,
Kris Humphries
,
Brook Lopez
,
Wayne Ellington
,
Jimmer Fredette
,
Daniel Gibson
,
Marcus Thornton
,
Mario Chalmers
,
Dion Waiters
,
Tony Allen
TEAMS:
Los Angeles Lakers
,
Memphis Grizzlies
,
Miami Heat
,
Oklahoma City Thunder
,
Cleveland Cavaliers
,
Sacramento Kings
,
Brooklyn Nets
Contrary to what we all expected would happen, the Los Angeles Lakers sign Mike D'Antoni to a four-year deal and NOT Phil Jackson. Now from a Laker-fan standpoint this is a tad of a letdown as Jackson has had a storied history with the franchise. From a fantasy basketball perspective, however, this news should make Laker players (especially Nash) owners feel like they were drinking a Red Bull-Kool-Aid slushie at a rave. D'Antoni is a point guard's coach, as we've seen the wonders he's done with Steve Nash (in a previous lifetime) in Phoenix and in a brief explosive pocket of time with Jeremy Lin. Nash and Dwight Howard are the optimal beneficiaries on paper with this news, but with D'Antoni's ability to use his point guards as a catalyst to make everyone on the team to be better, good things are in store for the LA players all around in the near future. – Dare we even dream, if not fantasize, of Pau Gasol developing a shot from beyond the arc. – This is "fantasy" basketball, right? Alright. Enough with the drooling. On with the recap. Line of the Night: The Memphis Grizzlies were able to dispatch the defending champs, the Miami Heat, thanks in part to the efforts of Rudy Gay (2.41) who filled the stat sheet with yummy fantasy goodness, scoring 21 points, grabbing eight boards, dishing five assists, while adding four steals and two blocks. That's money right there baby. Gay is currently 70th on our rater, but expect that rating to rise as he recovers from his slow start to the season and brings more lines like these to the table. *** Honorable Mentions: Russell Westbrook (2.25) led the Oklahoma City Thunder, as he out-dueled Kyrie Irving in a battle of elite point guards. Westbrook killed it with 27 points via going 10-16 from the field and knocking down four triples, he also got his teammates involved through 10 assists, and he got six rebounds and four steals to round out his line. Kevin Durant (1.56) had a more subdued, yet productive 26 points and eight rebounds. Not to be outdone in the fantasy arena was their teammate, Serge Ibaka (1.55) who has steadily been showing us this season that he isn't just a shot-blocking specialist. He had yet another double-digit scoring outing for the Thunder with 14 points (4-4 from the line), while  grabbing seven rebounds, but Ibaka would not be our Ibaka if he didn't wow us with SEVEN (7) blocks. Let's all settle down now and just calmly call this like what it is, simply "the tip of the iceberg" for Ibaka this season. And yet again, Kevin Martin (1.44) brought on a solid effort off the bench with 16 points (6-9 from the field), five boards and two steals. If you had told me before the season began that Martin was in for the best fantasy season of his career this year, I would have scoffed. Thankfully, I got him on the cheap in one of my auction draft leagues and enjoying the sweet ride he's taking my team on for now. Meanwhile, the Los Angeles Lakers got the job done again, post-Mike Brown, as they beat down the Sacramento Kings who were at a sore disadvantage as they were missing the services of their star center, DeMarcus Cousins who was serving out the first of a two-game suspension slapped on him by the NBA for his confronting Spurs' announcer Sean Elliot. They moved Jason Thompson to play center and as expected, Dwight Howard (1.74) had a sick field day against the Kings' undermanned front court with 23-18 night, supplemented by two steals and three blocks for good measure. Still waiting on Steve Nash' return to action, Kobe Bryant (1.47) did what Kobe Bryant used to do. He only scored 20 points (6-6 from the line), but grabbed six boards and added six assists to his tally for the night. Kris Humphries (1.52) who up until last night had been somewhat of a fantasy letdown, showed up big time for both the Brooklyn Nets and his fantasy owners with 14 points and eye-popping 21 rebounds. Brook Lopez had three boards for the night, a clear indication that Humphries was boxing EVERYBODY outta the paint last night. Everybody. Waiver Wire Line of the Night: Even though Rudy Gay was rewarded with the line of the night, it was the explosion off the bench by Wayne Ellington (2.14) who knocked down seven treys en route to 25 points that made it difficult for the Miami Heat to mount any sort of comeback. (1% owned) He'll have to at least produce half of what he did last night before we can actually recommend an "add" order for Ellington as it might have been the case of him catching fire for the night only. Pick Up Lines: Metta World Peace (1.54) has slowly been working his way out of an early season rut and was able to abuse the Sacramento Kings' defense with 18 points (4 threes) and 5 rebounds (27% owned). We expect him to be one of the beneficiaries of D'Antoni's arrival in LA. So it might be worth a gamble to invest in some Metta stock before it rises. Jimmer Fredette (1.11) has been quiet so far, so his 18 points (3 threes, 7-9 from the field) are still not enough for him to warrant an add just yet. (2% owned) Jason Thompson (0.94) did relatively well in Cousins' absence and even wound up with a double-double. He won't likely deliver 15 points and 10 rebounds, plus two steals too often once Cousins' finishes out his suspension. But nonetheless, he's a worthwhile big in very deep leagues, especially if your team is pining for an F/C. (24% owned) Daniel Gibson (0.94) and his 16 points and 5 rebounds merit a deep-league buy now order from me. He's carved out some reasonably consistent playing time off the Cavaliers' bench and should be a consistent source of treys for deep-league teams. (3% owned) Biggest Loser: Marcus Thornton (-0.54) fell to the "Wrath of Kobe" and wound up killing his owners' FG% by going 10% from the field through 1-10 shooting. He finished with two points, three boards and three assists. Mario Chalmers (-0.52) fever met with a nasty infection of suckitis last night as he was  sub par with an outing that consisted of five points, two rebounds, and three assists. Consider it an off night, as Mario should continue to produce low-end PG numbers for fantasy teams. Dion Waiters (-0.29) had a "rookie night" with eight points, four rebounds, and zero assists; but his long-term (keeper) outlook remains solid. Be patient with him as he's only going to get better and more consistent at it as time goes by. Wayne Ellington's gain was at the expense of Tony Allen (-0.09), his production and his playing time.  He managed to only tally four points, but expect better games as his playing time gets more stable. *** Don't forget to follow me on Twitter: @FantasyHoopla Daily rankings and stats come from the GMTR H2H Player Rater (beta version). They are based on the stat Wins Above Replacement Player (WARP) an estimate of the number of wins a player produces per week in H2H leagues over a replacement (waiver wire) player. Do not miss a day of the Fantasy NBA. Subscribe to Give Me The Rock right now. You can also get bonus (and easily digestible) content by following GMTR on Twitter, or become a fan of GMTR on Facebook! We are so social! If you like what you read here, come back every day for new content! And if you come back every day, please consider donating… Want to see your ad in the GMTR RSS feed? Contact: givemetherock@gmail.com
Original Story:
http://feedproxy.google.com/~r/GiveMe...
THE BACKYARD
BEST OF MAXIM
RELATED ARTICLES
There was Steve Nash news buried underneath the Mike Brown firing and the Lakers' choices for hiring a coach. Nash will be sidelined another week because of a small fracture in his left leg, the Lakers said Friday. Nash consulted with Lakers doctors earlier in the day and the decision was made to continue holding him out. Nash has missed four games because of the fracture in...
Steve Nash will soon be reunited with Mike D'Antoni, his former coach while the two were in Phoenix.  Nash and D'Antoni had a lot of success with the Suns, but no championships of course.  They both hope to change that with the Los Angeles Lakers, but Nash has to return to action first.  He spoke with reporters yesterday and gave an idea of when he may return.According...
It's not a surprise, but Steve Nash will miss another week.  When new started filtering out that the Los Angeles Lakers' guard could miss just 7-10 days, it seemed unlikely.  Now, the Lakers have confirmed that Nash will miss at least another week.According to the official blog of the Lakers, Nash will miss another week after being evaluated by team doctor Steve Lombardo...
Steve Nash will be re-evaluated on Friday.
Will Nash-D'Antoni reunion unleash Lakers' full potential?
The Los Angeles Lakers have hired former Phoenix Suns and New York Knicks coach Mike D'Antoni instead of Phil Jackson, reports LATimes.com. D'Antoni, 61, signed a reported four year deal that may pay him $12 million for three guaranteed seasons with a team option in the fourth year. He will join the team in a week or two after he recovers from knee-replacement surgery...
The Pringles Man has come back to the NBA as Mike D'Antoni (and not Phil Jackson) will serve as the head coach of the Los Angeles Lakers. Steve Nash is pleased.The post Mike D'Antoni To The Lakers: The Return Of The Pringles Man appeared first on The Sports Fan Journal.
The San Antonio Spurs (6-1) will take on the new-look Los Angeles Lakers (3-4) in Los Angeles who haven't gotten off to good start. Aside from adding Steve Nash and Dwight Howard to the mix, the Lakers went through a coaching change firing former Spurs assistant coach Mike Brown and added Mike D'Antoni. Needless to say, this Lakers team will need a bit more time to get some...
Former New York Knicks head coach, Mike D'Antoni is trying his best to become relevant this year in the NBA. If talks with Phil Jackson break down, the Lakers appear to have a second option firmly in place. How would Mike D'Antoni fair with this older Laker team with his fast pace, point guard oriented offense? Well that's up for debate, but his winning record with Steve Nash...
Mike D'Antoni is burdened with bringing the 2013 Los Angeles Lakers to a place based off of expectations rather than the realistic capabilities of this particular group of guys. The NBA's most fascinating team made a drastic change earlier this week and now they take their rightful place as…well still the league's most fascinating team.  The change I'm of course referring...
As a Laker fan, I am glad to see that the franchise removed Mike Brown as its head coach.Don't get me wrong.  I think Brown is a good guy, a good coach and pretty much got jobbed in this whole deal.  Still, he didn't belong.  He wasn't Laker-like and certainly wasn't a fit for the roster that has been assembled.  The things he wanted to do may have worked for...
The Los Angeles Lakers announced Nov. 11 that they have hired Mike D'Antoni to take over the NBA club's head coaching duties. D'Antoni takes over from Mike Brown, who was fired on Nov. 9. The move came as a bit of a surprise to many Lakers fans who were almost certain the team was going to rehire 67-year-old former coach Phil Jackson to take over the squad for the third time...
NBA News

Delivered to your inbox

You'll also receive Yardbarker's daily Top 10, featuring the best sports stories from around the web. Customize your newsletter to get articles on your favorite sports and teams. And the best part? It's free!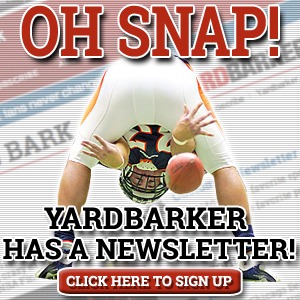 Latest Rumors
The Backyard

Today's Best Stuff

For Bloggers

Join the Yardbarker Network for more promotion, traffic, and money.

Company Info

Help

What is Yardbarker?

Yardbarker is the largest network of sports blogs and pro athlete blogs on the web. This site is the hub of the Yardbarker Network, where our editors and algorithms curate the best sports content from our network and beyond.