Found November 13, 2012 on Give Me The Rock:
PLAYERS:
Andrew Bynum
,
Brandon Jennings
,
Paul Millsap
,
Al Jefferson
,
Maurice Williams
,
Randy Foye
,
DeMar DeRozan
,
Jose Calderon
,
Kyle Lowry
,
Linas Kleiza
,
Amir Johnson
,
LeBron James
,
Andre Iguodala
,
Goran Dragic
,
Rajon Rondo
,
Brandon Bass
,
Magic Johnson
,
Omer Asik
,
Chandler Parsons
,
Luke Ridnour
,
Markieff Morris
,
Kyle Korver
,
Ricky Rubio
,
Brandon Roy
,
Alexey Shved
,
Patrick Patterson
,
Nikola Pekovic
,
Chris Kaman
,
Ersan Ilyasova
,
Dorell Wright
TEAMS:
Philadelphia 76ers
,
Milwaukee Bucks
,
Utah Jazz
,
Toronto Raptors
,
Miami Heat
,
Denver Nuggets
,
Phoenix Suns
,
Boston Celtics
,
Houston Rockets
,
Minnesota Timberwolves
,
Atlanta Hawks
,
Dallas Mavericks
Alternate Title: Andrew Bynum Sadface Line of the Night: It's time to accept that Brandon Jennings (3.54) is an elite fantasy PG in this league. He might not be in the top 3, but he should at least be in the discussion when you talk about the top 5. Jennings led all fantasy performances last night as the Bucks took down the Sixers with a stat filling 33 points, 4 threes, 5 rebounds, 8 assists, 4 steals and even a couple blocks in 36 minutes. Nice to see this game after he got completely shut down by the Celtics on Saturday. Honorable Mentions: The Jazz and Raptors played a 3 OT game that the Jazz won 140-133, so it is no surprise that today's honorable mentions list reads like the box score from that game. Paul Millsap (3.00) had the second best fantasy line of the night overall with his 34 points (on 11-16 from the field and 9-10 from the line), adding 9 rebounds, 2 steals, 2 blocks and he even hit 3 threes in the game. Al Jefferson (1.78) was right behind him with 24 points and 17 rebounds; he also hit only the second three pointer of his career with 2 seconds left in regulation to send the game into the first overtime. Toronto… you just got Jeffersoned. Mo Williams (1.57) also came up big for the Jazz with 17 points, 14 assists and 4 steals in a team high 50 minutes on the court. Even Randy Foye (0.88) got into the mix with 20 points and 4 threes. For the Raptors, DeMar DeRozan (0.85) led all scorers with 37 points, but it took him 60 minutes of playing time to get there. Get that man a seat, he needs a breather. Jose Calderon (1.56) continued to fill in like an all-star for the injured Kyle Lowry with 20 points and 17 assists. Two waiver wire caliber players who look extra good today because of all the extra run were Linas Kleiza (1.14), who scored 20 points and added 7 rebounds in 30 minutes off the bench; and Amir Johnson (0.84), who played a season high 38 minutes and scored 11 points with 14 rebounds. Neither of those guys are worth adding unless the Raptors continue to play overtime games every night. *** In non-Jazz/Raptors news, LeBron James (2.26) took over in the second half against the Rockets, finishing with 38 points, 5 threes, 10 rebounds and 6 assists in the win. Andre Iguodala's (1.87) best game of the season came against the Suns as he was able to score 17 points and do his thing with 9 rebounds, 5 assists and 3 blocks. Goran Dragic (1.59) led the Suns with 21 points and 7 assists, hitting 4-5 from three as well. Rajon Rondo (1.67) nearly missed a triple-double last night with 20 points, 9 rebounds, 10 assists and 5 steals. But thanks to a very late assist to Brandon Bass, his streak of 31 games with 10 or more assists is alive and well. He's currently behind only Magic Johnson and John Stockton for consecutive games of 10+ assists. J.J. Hickson (0.99) did what he does best and finished with a season high 19 points and 18 rebounds against the Hawks. He's not going to get you anything else (and his fantasy value is limited because of that), but the points and rebounds can certainly be nice. And credit where credit is due. I was both publically and privately ragging on Omer Asik (0.70) recently, calling him a black hole on offense. Well Asik did his best to prove me wrong, scoring a career high 19 points against the Heat, adding 14 rebounds and a block. Miami's Hack-an-Asik strategy clearly did not work, as the career 51% free throw shooter hit 11 of his 14 free throw attempts in this game. If he can keep it up, I will send an official apology his way. Waiver Wire Line of the Night: Chandler Parsons (1.79) had a huge night for Houston, scoring a career high 25 points on 5-10 from three. Parsons is currently at #78 overall on our rater thanks (mostly) to his average of over 2 threes a game. He's most likely gone in normal sized leagues at this point, but if he's hanging out there he makes a nice addition if you need threes out of your forward position. Pick Up Lines: Luke Ridnour (1.41) is still hanging out just under 50% ownership in Yahoo leagues. His 15 points, 8 rebounds, 7 assists and 4 steals against the Mavs marks his best game of the season so far and probably what will push him above our waiver wire watermark for the rest of the season. If you are in a shallow league and need PG help, you could do worse. I thought of Markieff Morris (1.18) as at least a deep league sleeper going into the season, but his game log so far this year is a whole lot of ugly. In fact, his 13 points, 6 rebounds, 5 assists and 3 steals against the Mavs is not only his best game of the season so far, it's not even close. Morris is a guy to at least keep an eye on for his ability to fill up the box score, but this game represents highs in assists, steals and points for Morris. He even hit his first three of the season, so clearly he all it all clicking for him in this game. Kyle Korver (1.11) knocked down 4 threes on his way to 16 points in the Hawks win over the Blazers. Korver has actually been playing both well and consistent lately, getting 30-31 minutes of run in each of his last 4 games as the teams starting shooting guard. He's also averaged 3 threes a game over the span and is a guy to look at if – no surprise – you need threes. With Ricky Rubio still out, Brandon Roy shockingly nursing a sore knee, J.J Barea out with a sprained foot and Chase Budinger out with a meniscus tear in his left knee, rookie Alexey Shved (0.59) came off the bench for 33 minutes and – while only going 3-12 from the floor – still finished with 16 points, 4 rebounds, 5 assists and 3 blocks. Shved is most likely a short term play until one of the above mentioned guys gets back on the court, but I'd consider adding him if you play in a daily league and take advantage of all the Wolves injuries at the moment. Patrick Patterson (0.57) had 17 and 9 against the Heat. Other than a 16 minute blip against the Pistons this weekend, Patterson has been getting a pretty consistent 30ish minutes a game as a starter, and is worth a look, especially in deeper leagues if you need some big man help. Injury Updates: According to reports, Andrew Bynum will miss at least five more weeks because of a bone bruise in his right knee. The operative word here is "at least" as Bynum is not having surgery, but is currently on a conditioning program in which he'll be reevaluated in 5 weeks. If everything looks good at that point in time, he'll be able to resume basketball related activities. So, there are a lot of red flags here for Bynum owners, the biggest of which being that there is no guarantee that Bynum's knee is any better at the end of 5 weeks, so you could be in the same spot next month if you decide to sit on him. If you can somehow con someone in your league into trading for him, absolutely go for it. Still, I wouldn't go all the way and say that Bynum should be dropped (yet). If you've sat on him this long you might as well wait the month to see what happens, unless your team is in such bad shape that you are already in danger of missing your leagues playoffs in H2H leagues, or sit at the bottom of a roto league. The short handed Wolves also might lose another player, Nikola Pekovic, who sprained his ankle in last night's game. The good news here is that it doesn't appear to be too serious, as Pekovic walked out of the arena, saying to reporters, "I don't use crutches." Bad ass. Biggest Loser: Chris Kaman's (-0.97) empty 12 points and 5 rebounds against the Wolves wasn't enough to overcome his 5-15 shooting night. That's two bad games now in a row for Kaman, although it came after 4 very good ones, so I wouldn't hit the panic button quite yet. One player who – if I actually owned him – I would be slamming the panic button on like I was on a plane was going down would be Ersan Ilyasova (-0.77). Ilyasova, while still technically starting for the Bucks, played only 18 minutes last night and was limited to 2 points, 7 rebounds, 2 assists and 1-5 shooting from the field. I don't try to get into the heads of players, but his slump has to be having a mental effect on him at this point. Looks like Ilyasova is in position to be this season's Dorell Wright. *** Daily rankings and stats come from the GMTR H2H Player Rater (beta version). They are based on the stat Wins Above Replacement Player (WARP) an estimate of the number of wins a player produces per week in H2H leagues over a replacement (waiver wire) player. Do not miss a day of the Fantasy NBA. Subscribe to Give Me The Rock right now. You can also get bonus (and easily digestible) content by following GMTR on Twitter, or become a fan of GMTR on Facebook! We are so social! If you like what you read here, come back every day for new content! And if you come back every day, please consider donating… Want to see your ad in the GMTR RSS feed? Contact: givemetherock@gmail.com
Original Story:
http://feedproxy.google.com/~r/GiveMe...
THE BACKYARD
BEST OF MAXIM
RELATED ARTICLES
Andrew Bynum's health has prevented him from playing this season, but his hair has managed to keep him in headlines. The Philadelphia 76ers center was spotted watching his team play on Wednesday while sporting the 'do you see above. I really don't even know how to describe the thing. Like Black Sports Online, I am just at a loss for words. Earlier this season, he was sporting...
Philadelphia 76ers center Andrew Bynum will miss at least five more weeks because of a bone bruise in his right knee and may not play in a game until early January. When Bynum was hurt in mid-September, the team initially hoped its newly acquired star would be ready for the season opener Oct. 31. Late last month, though, the Sixers said he was out indefinitely. Philadelphia said...
CENTER OF ATTENTION
Philly fans are going to have to wait a little longer to see their new franchise center make his Sixers debut, after an injury setback pushed back his timetable.
How many times have we seen this? Newly acquired Philadelphia Sixers Andrew Bynum, obtained through the blockbuster trade that had sent Howard to the Lakers and shook up the NBA, is expected to out until January at the earliest. Bynum is recovering bone bruise in his right knee (surprise). From the LA Times:Philadelphia said Monday that the new goal was for Bynum to resume "normal...
Andrew Bynum of the Philadelphia Sixers will be out at least five more weeks and probably longer because of continuing complications with his right knee. Bynum had a fresh MRI and saw his personal knee specialist in New York last week. The Sixers now hope he will be cleared to return to basketball activities by Dec.…
The Philadelphia 76ers are carefully monitoring the health of Center, Andrew Bynum. The health of his knee continues to be a problem for the prized off season acquisition. Originally in September, it was reported that Bynum should refrain from all basketball activity for four weeks. Bynum's knee was then re-evaluated in October, which resulted in another additional four weeks...
Brandon Jennings scored 33 points and Monta Ellis had 18 to lead the Milwaukee Bucks to a 105-96 win over the Philadelphia 76ers on Monday night. The Bucks improved to 3-0 on the road for the first time since they won their first four in 2001-02. Jennings and Ellis combined to make 20 of 41 shots with 10 rebounds and 15 assists. Mike Dunleavy scored 13 points and the Bucks shot...
BOSTON — Doug Collins needed a leader, so he marched down his bench and grabbed the player that most closely resembled a leader for the Philadelphia 76ers. Almost forcibly, Collins inserted Jrue Holiday into the fourth quarter of last week's game against the Celtics, who had cut a 16-point lead to four points. With Holiday at the helm, the Sixers re-established their cushion...
Brandon Jennings led the Milwaukee Bucks with 33 points and 8 assists in their 105-96 victory past the Philadelphia 76ers Monday night at the Wells Fargo Center.  Jrue Holiday was simply amazing on the Sixers end with 25 points. But the real story was Jason Richardson coming back from an ankle injury to contribute 20 points and an insane 360 slam at the end of the first half...
Brandon Jennings and Monta Ellis scored 16 points each to help the Milwaukee Bucks cruise to a 99-85 victory over the struggling Indiana Pacers on Wednesday night. Beno Udrih had nine points, 10 assists and six rebounds for the Bucks, who shot 42 percent from the field and improved to 2-2 at home. Tyler Hansbrough scored 17 points for the Pacers, while Gerald Green and Paul George...
Two nights ago, the Milwaukee Bucks watched Boston take control of a close game in the fourth quarter by stepping up and making shots. Monday night found the Bucks yet again in the fourth quarter of a close game. This time around Milwaukee clamped down defensively, which lead to easy baskets and sealed the Bucks 105-96 win over Philadelphia, their first 3-0 road start since 2001...
NBA News

Delivered to your inbox

You'll also receive Yardbarker's daily Top 10, featuring the best sports stories from around the web. Customize your newsletter to get articles on your favorite sports and teams. And the best part? It's free!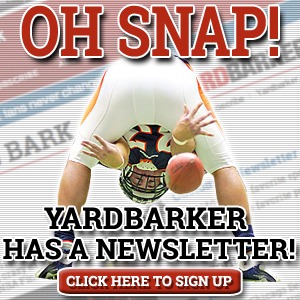 Latest Rumors
The Backyard

Today's Best Stuff

For Bloggers

Join the Yardbarker Network for more promotion, traffic, and money.

Company Info

Help

What is Yardbarker?

Yardbarker is the largest network of sports blogs and pro athlete blogs on the web. This site is the hub of the Yardbarker Network, where our editors and algorithms curate the best sports content from our network and beyond.