Found November 01, 2012 on Give Me The Rock:
PLAYERS:
James Harden
,
Kyle Lowry
,
Jose Calderon
,
Jonas Valanciunas
,
Andrea Bargnani
,
Joakim Noah
,
Andrew Bynum
,
Luis Scola
,
Michael Beasley
,
Dwight Howard
,
Steve Nash
,
Nicolas Batum
,
LaMarcus Aldridge
,
Anthony Davis
,
Eric Gordon
,
Greivis Vasquez
,
Kawhi Leonard
,
Tim Duncan
,
Maurice Williams
,
Al Jefferson
,
Paul Millsap
,
Derrick Favors
,
Chris Paul
,
Blake Griffin
,
Jamal Crawford
,
Willie Green
,
Chauncey Billups
,
Marvin Williams
,
Carlos Delfino
,
Al-Farouq Aminu
,
Carl Landry
,
Boris Diaw
,
Richard Hamilton
,
Stephen Curry
,
Kirk Hinrich
,
Luol Deng
,
Gerald Green
,
Danny Granger
TEAMS:
Houston Rockets
,
Toronto Raptors
,
Chicago Bulls
,
Philadelphia 76ers
,
Phoenix Suns
,
Los Angeles Lakers
,
Portland Trail Blazers
,
New Orleans Pelicans
,
San Antonio Spurs
,
Utah Jazz
,
Los Angeles Clippers
,
Golden State Warriors
,
Indiana Pacers
Line of the Night: James Harden (3.56 WARP) makes a STATEMENT and tells the Thunder where they can shove their puny contract offer and subsequent trade. In his first game with the Rockets, Harden went absolutely nuclear for 37 points (going 4-10 from three), adding 6 rebounds, a career high 12 assists and 4 steals. This blows away even the highest expectation anyone had for Harden post-trade and if he can keep up anything close to this over the long haul, we're potentially talking about MVP material. Good job if you took a shot and drafted Harden this year, good luck prying him away from his owner now if you didn't. Something to get use to seeing this year… Honorable Mentions: Kyle Lowry (2.71) also looked really good with his new team, scoring 21 points, and adding a very Kyle Lowry like 7 rebounds, 8 assists and 5 steals in a tough loss to the Pacers. Also good news for Lowry is that he saw 36 minutes on the court to Jose Calderon's 26. From what I saw of the game, Lowry makes the Raptors a vastly better team when he's on the court. Jonas Valanciunas (0.34) also looked pretty good in his debut, double-doubling with 12 points and 10 rebounds. He definitely benefits by playing alongside Andrea Bargnani, in that Bargnani is very willing hang out on the wing and let Valanciunas have the paint all to himself. He should at the very least have a ton of boards this year. The Bulls took down the Kings led by Joakim Noah (2.69), who scored 23 points (11-12 from the line), with 10 rebounds, 5 steals, and 3 blocks in 40 (!) minutes on the court. I love the minutes, but let's make sure we stay healthy there, Noah. The Sixers began the year without Andrew Bynum, who sat with that sore knee. But Spencer Hawes (2.37) did his best Bynum impersonation, scoring 16 points, with 12 rebounds, 2 steals and 5 blocks in 31 minutes off the bench. If you remember, Hawes started out last season on exactly the same tear until his body broke down after about a month. Not that I'm saying you should start shopping him around (I'm not), but there might come a day… *** Another guy who looked good with his new team was Luis Scola (2.11), who finished with 15 points, 11 rebounds, 3 steals, and 3 blocks in a loss to the Warriors. It will be great for his fantasy value if Scola can keep up the steals and blocks. On the flip side, there is a reason why we had Michael Beasley (-0.39) ranked #132 in our last set of rankings (and our projection model was telling me he was more like a #160-170ish fantasy player even at 30 minutes a game). He's simply not a good basketball player. Beasley scored 8 points on 2-9 shooting and finished with 4 rebounds in 22 minutes. Dwight Howard (2.09) rebounded from his biggest loser level performance yesterday with 33 points, 14 rebounds and 5 assists (and even went 15-19 from the line), but the Lakers themselves lost again, this time to the Blazers 116-106. Steve Nash was hurt in the game after colliding with Damian Lillard. He's got a bruised left leg, and it's unknown how much time, if any, he'll miss with the injury. The Blazers were led by Nicolas Batum (2.06), who scored 26 points, with 3 threes, 6 rebounds and 3 steals, as well as Wesley Matthews's (2.06) 22 points 4 threes and 4 steals. Damian Lillard (1.01) also had a great debut, scoring 23 points and adding 11 assists in his first game in the league. J.J. Hickson (0.82) also double-doubled in the game, finishing with 13 and 10. You know you've got a crazy young team when LaMarcus Aldridge (0.35) – 19 points, 2 blocks – is the old man on the block. Speaking of great debuts, Anthony Davis (1.39) was all that in his first game with the Hornets, scoring 21 points and adding 7 rebounds in only 29 minutes. With Eric Gordon declare out indefinitely with a knee injury, the Hornets will be leaning on Davis even more this season. Greivis Vasquez had 13 assists (to 2 turnovers) in this game. Kawhi Leonard (1.93) quietly had the best fantasy game of any Spur last night, scoring 19 points (with 3 threes, 4-4 from the line), 7 rebounds and 5 steals. Fantasy owners should be really happy if he can deliver that type of line all year long. Tim Duncan (1.46) had a less quiet 24 and 11 for San Antonio while playing 34 minutes. It was a night for making a splash with your new team: Mo Williams (1.75) scored 21 points, with 6 assists, 2 steals and 2 blocks in his first game with the Jazz. And while Al Jefferson and Paul Millsap saw a decent amount of minutes in this one, super sleeper Derrick Favors only saw 18 minutes off the bench (though he did manage to grab 10 boards and block a couple shots over that span). If you believe in Favors this year, it's going to require a lot of patience waiting for his big break. On a night where both Chris Paul and Blake Griffin didn't have their shots falling, Jamal Crawford (1.64) came off the bench for the Clippers behind Willie Green, but still managed to score 29 points and hit 3 threes in 30 minutes. We had Crawford ranked fairly highly in our preseason rankings and he should be a solid points and threes guy while Chauncey Billups is out. Waiver Wire Line of the Night: Reports were that Marvin Williams (1.38) looked good during the preseason with the Jazz. I guess the reports were right as Williams scored 21 points and was 2-3 from three in his first game with the Jazz, good for the 19th best fantasy line of the night according to the GMTR Player Rater. The lack of peripheral numbers still worry me a bit when it comes to Williams and I think ultimately he settles into a Marvin Williams like 10-12 points a game, but he is currently only owned in 20% of Yahoo leagues and makes a safe pickup if your team is already reeling from injuries. Pick Up Lines: Carlos Delfino (1.35) has always been a guy who can tease quite a bit of fantasy value… as long as he's healthy. And that's exactly what he did last night for the Rockets. Delfino hit 5 threes on his way to 15 points and 7 rebounds in only 24 minutes off the bench. He makes a decent add in most leagues if you are looking for threes, again, as long as he can stay healthily. I did watch some of that Hornets game last night and Al-Farouq Aminu (1.05) looked insane, catching alley-oops from Greivis Vasquez and throwing down some monster dunks. He finished with a line of 17 points, 7 rebounds, 2 steals and 3 blocks. He's currently available in 89% of leagues and should be another guy who benefits from Eric Gordon's injury. Brandan Wright (0.68) followed up his strong performance yesterday with another last night, this time starting at center for the Mavs. He finished with 15 points and 2 blocks and makes a nice add in deeper leagues while Dirk is out. Carl Landry (0.62) did have 17 and 6 in 23 minutes off the bench for the Warriors to help Golden State beat the Suns. He also shot 7-9 from the floor, so I'd like to see him repeat that performance before I'd recommend picking him up. Boris Diaw (0.55) was not particularly good for the Spurs last night – finishing with 4 points, 4 rebounds and 6 assists – but he did start the game and play 30 minutes, so I'd at least keep an eye on him if you play in a deeper league and desperately need some center help. Richard Hamilton (0.32) scored 19 for the Bulls on a night where some of their other starters faltered. He's a potential add in deeper leagues if you are looking for a scorer, but I'm dubious of his ability to stay healthy long-term. Biggest Loser: The good news is that Stephen Curry's (-1.08) ankle survived game number 1. The bad news is just about everything else. Curry couldn't get his shot to fall at all in the Warrior's opener, as he finished with 5 points on 2-14 shooting, 3 assists and 4 turnovers. But at least he can say that he lives to fight another day. As good as Joakim Noah was for the Bulls, that was as bad Kirk Hinrich (-0.85) and Luol Deng (-0.76) were for Chicago in the opener. Hinrich scored 3 points on 1-7 shooting (although he did add 7 assists) while Deng finished with 7 points and 12 rebounds, but also turned the ball over 4 times and shot 3-13 from the field. Also, Gerald Green (-0.63) laid a big egg in his start for the injured Danny Granger, shooting 2-7 from the floor and finishing with as many turnovers as points (6) despite playing 37 minutes. Green was fantastic for the Nets last season in spurts, but as someone who got to watch a good amount of Green when he was with the Celtics, he is definitely not someone you want to be playing big minutes for your team, unless you value mental lapses and bad decision making. I think his role in this league is best suited to energy guy and instant scorer off the bench, which is probably where he finds himself with the Pacers before too long (despite what other sites cough::rotoworld::cough might be saying). I think Green makes a decent enough add in deeper leagues or upside stash while Granger is out, but I would definitely not go all in on him at his point. *** Daily rankings and stats come from the GMTR H2H Player Rater (beta version). They are based on the stat Wins Above Replacement Player (WARP) an estimate of the number of wins a player produces per week in H2H leagues over a replacement (waiver wire) player. Do not miss a day of the Fantasy NBA. Subscribe to Give Me The Rock right now. You can also get bonus (and easily digestible) content by following GMTR on Twitter, or become a fan of GMTR on Facebook! We are so social! If you like what you read here, come back every day for new content! And if you come back every day, please consider donating… Want to see your ad in the GMTR RSS feed? Contact: givemetherock@gmail.com
Original Story:
http://feedproxy.google.com/~r/GiveMe...
THE BACKYARD
BEST OF MAXIM
RELATED ARTICLES
According to a report, former Oklahoma City Thunder star (now Houston Rockets star) James Harden was traded from O.K.C. because of something he did with a teammates girlfriend in Los Angeles.The source says that Harden caught up with R&B singer Keri Hilson last week, at a Los Angeles nightclub. The source claims that one of the Oklahoma City Thunder executives took a photo of...
HOUSTON -- James Harden has agreed to a five-year, $80 million contract with the Houston Rockets. The Rockets acquired the reigning Sixth Man of the Year in a stunning trade with Oklahoma City on Saturday night. Harden is expected to start when Houston opens the regular season in Detroit on Wednesday night. Houston also picked up the options for forwards...
James Harden had 37 points and 12 assists in a stirring debut for Houston, and Carlos Delfino made four 3-pointers in the fourth quarter to lift the Rockets to a 105-96 victory over the Detroit Pistons on Wednesday night. Detroit led 83-72 early in the fourth, but Harden and Delfino brought the Rockets back. Houston acquired Harden on Saturday night in a trade with Oklahoma City...
Tweet The Houston Rockets traded for James Harden hoping to get a cornerstone player for their rebuilding franchise. The Rockets now will have Harden around for the foreseeable future after agreeing to a five-year, $80 million max contract extension with the lefty reigning Sixth Man of the Year. Harden was dealt to the Rockets over [...]
Every morning, we will give you five things from the night before in the NBA to start your day. 1: Harden ready for lift off OK, I am done with the Rockets puns for now. The story of the day in the NBA though was James Harden's debut in a Rockets uniform. It was only four days ago that Harden was surprisingly traded from the Thunder to the Rockets. He has barely had time...
ATLANTA (AP) -- James Harden continued to shine at the start of his Houston career, scoring a career-high 45 points to lead the Rockets to a 109-102 victory over the Atlanta Hawks on Friday night. Harden, traded to the Rockets from Oklahoma City on Saturday, topped 30 points for the second time in his first week with his new team. Jeremy Lin had 21 points, 10 rebounds and seven...
44 minutes, 37 points, 12 assists, 6 rebounds, 4 steals, 1 block. Those numbers have to hurt the Thunder at least a little bit.  Yeah it was only one game, but that one game was indicative of what they will be missing out on moving forward. There was James Harden, a central cog in the Thunder's run to the Finals last year and a figured future cornerstone of the franchise, dropping...
The big news in the NBA world (other than the season starting tonight - YIPPEE!!) is of course the Oklahoma City Thunder trading away one of their "Big Three" to the Houston Rockets.  When James Harden and the Thunder ended up being a measly (relatively speaking) $6 million over four years apart contract negotiations, OKC thought they better ship The Bearded One out to...
James Harden paid immediate dividends for the Houston Rockets. The new-look Atlanta Hawks hope their offseason moves will give them the financial flexibility to move in a more successful direction. Harden will look to build on an impressive team debut Friday night when the host Hawks kick off their 2012-13 season. Just four days after being acquired from Oklahoma City in a surprising...
James Harden stole the spotlight in the Houston Rockets 105-96 victory over the Detroit Pistons on Wednesday night, but Mizzou hoops fans will be happy to know a former Tiger also had a good night in his NBA debut. Former Mizzou star Kim English, who was selected in the second round of this past season's NBA draft, made his NBA debut for the Detroit Pistons and played well in...
Finishing games is something this young Pistons team will have to grasp after blowing a second half 11 point lead en route to a 105-96 loss to the Houston Rockets opening night from The Palace. The Pistons will also need to learn how to limit the open looks beyond the arc. Recently acquired James Harden was 4 for 10 beyond three-point range to finish the night with 37 points and...
NBA News

Delivered to your inbox

You'll also receive Yardbarker's daily Top 10, featuring the best sports stories from around the web. Customize your newsletter to get articles on your favorite sports and teams. And the best part? It's free!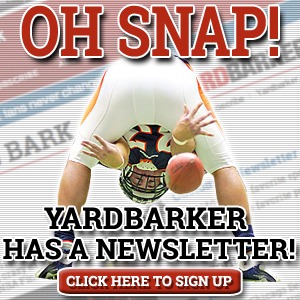 Latest Rumors
The Backyard

Today's Best Stuff

For Bloggers

Join the Yardbarker Network for more promotion, traffic, and money.

Company Info

Help

What is Yardbarker?

Yardbarker is the largest network of sports blogs and pro athlete blogs on the web. This site is the hub of the Yardbarker Network, where our editors and algorithms curate the best sports content from our network and beyond.