Found September 05, 2012 on CJ Sports NFL Talk:
PLAYERS:
Deron Williams
,
Justin Timberlake
,
Jason Kidd
,
Vince Carter
,
Dwight Howard
,
Joe Johnson
,
Chris Paul
,
Steve Nash
,
Gerald Green
,
Gerald Wallace
,
Kris Humphries
,
Brook Lopez
,
C.J. Watson
,
Marshon Brooks
,
Reggie Evans
,
Steve Francis
,
Kim Kardashian
TEAMS:
Brooklyn Nets
,
New York Knicks
,
Dallas Mavericks
,
Los Angeles Lakers
,
Los Angeles Clippers
,
Indiana Pacers
I envy Deron Williams sometimes. Not because his hair is so much better than mines. I don't   care that he has the perfect beard. I don't care that he makes more money than me.  What I do care about is the notion that in Brooklyn, Williams is a super hero. He's the Superman of a justice league that we know as the Brooklyn Nets.  The people expect Williams to do for them what Justin Timberlake did for N'sync; make them relevant. People haven't care about the Nets since Jason Kidd and Vince Carter were doing it big in the early 2000's. The Nets have nearly taken the place of the LA Clippers as the NBA's most embarrassing team.  However, once they received Deron Williams, all was saved. The babies stopped crying. Hell, even Snookie sobered up for a second. Any time you have a guy named Jay Z actually acknowledging his alliance with you, you know you're on top. Brooklyn is now the gem of the NBA; so much that quality players actually want to go there. The rumor mill involving Brooklyn has gone through the roof now that Brooklyn has Deron Williams. There were the talks of LeBron going there, Dwayne Wade, Dwight Howard, etc. in actuality, Brooklyn ended up acquiring former Atlanta Hawk Joe Johnson, therefore pushing them one step closer to actually winning. Once again, this is all thanks to Deron Williams. Having a quality point guard definitely opens the eyes of other players, fans, and teams as well. With the NBA being mainly point guard oriented; it's not surprise that most winning teams have survived off of their point guards. The Clippers wouldn't be the same without Chris Paul. People expect more of the Lakers because of Steve Nash. People want to go to Brooklyn because of Deron Williams. It's crazy that people are now on the bandwagon because of their point guard considering that prior to Williams; the Nets actually had Devin Harris, another all-star quality point guard. The biggest difference is the level of stardom between the two. In actuality, they both have vitrtually the same shooting percentage (Harris is a 44%, Williams is a 45%). It has been proven that Harris is actually faster than Williams. However, the level of explosiveness is in favor of Williams. Then again, he is naturally bigger. Once again, it comes down to the level of stardom. What Brooklyn needed was a star. Williams provide, and added some to it. Williams has a great surrounding to give him help. What point guard doesn't want to pass the ball to Joe Johnson? Johnson is still one of the NBA's one on one players, yet is as team oriented as anyone. While the Nets did lose a nice addition in the explosively athletic Gerald Green, they do make up for it with the additional scoring power of Gerald Wallace. Add the hustle play of Kris Humphries and Brook Lopez and suddenly you have a complete starting lineup. The bench sits nice with C.J. Watson, Marshon Brooks, and Reggie Evans. Brooklyn definitely has one of the more complete teams of the east. You may not call these guys contenders just yet, Brooklyn is getting closer and closer with every Williams influenced player. So, what exactly makes Williams so great that guys are excited to play in Brooklyn now? It's all in the instinct. Williams is about as close as you get to streetball on an NBA court. Nothing he does is expected. He doesn't really have a signature play. Williams somewhat reminds you a little of every great point guard you've seen on the court. The no look passes reminds you of Steve Nash. The insane in traffic dunks reminds you of Steve Francis. The sick ball handling is somewhat Pete Maravich-esque. Whatever point guard you like, Williams can replicate him. That's not to say that Williams is a jock player. He simply plays the game like a point guard should play the game. He's exciting, fun to watch; yet at the same time, he knows how to win ball games. Whether he takes a shot or passes it to his teammates to take the shot, Williams will get it done. How far can Williams take this team? Can he pull off a Jason Kidd and get this team to the finals with the talent he's been given? Personally, with the way the NBA looks right now, I don't see it happening. Then again, there are simply some teams that win on sheer will power, a stroke of luck, and a superhero. Orlando did it in 2009. Maybe Brooklyn can pull it off. With Williams playing superman, and the rest of the cast putting on their best Justice League impression (Kim Kardashian still has Kris Humphries looking like Wonder Woman), the Brooklyn Nets could surprise a lot of people. However, no matter what happens, at the end of the day, at least William's hair will look nice. Facebook- Jay Spearman
Original Story:
http://110sportztalk.com/deron-willia...
THE BACKYARD
BEST OF MAXIM
RELATED ARTICLES
TELLING IT LIKE IT IS
Despite all the hype surrounding the team's move to Brooklyn, Nets head coach Avery Johnson wants to make it clear the team has a long way to go before it is championship-caliber.
It has been five years since the Nets made the playoffs, but they are in a position to vastly improve heading into the 2012-2013 season. In addition to playing in an exciting new environment in Brooklyn, the Nets managed to bring back their important pieces from last year in Deron Williams, Brook Lopez, Gerald Wallace and Kris Humphries. They also acquired Joe Johnson in a blockbuster...
Over the weekend, Beyonce was spotted at her husband's Made in America concert event in Philadelphia wearing a sexy little Brooklyn Nets shirt. As soon as I saw it, I thought that's the kind of stuff us girls are looking for. I'd love to have a shirt in that style for my Sixers. Luckily the folks at Sportique said they will be issuing more shirts like Beyonce's soon. How...
Kris Humphries will start the upcoming NBA season in a new home and the Brooklyn Nets power forward is quickly adjusting to the team's new digs. He covers the current edition of Page Six Magazine, dubbed "The Fashion Issue." In the featured piece titled "On the Rebound," he discusses a range of topics including his impending divorce, searching for a new bachelor pad...
The Brooklyn Nets will not have any players living in the borough during the 12-13 NBA season.
The Brooklyn Nets are close to signing Andray Blatche, with a deal likely to be completed by the end of the week.
NBA News

Delivered to your inbox

You'll also receive Yardbarker's daily Top 10, featuring the best sports stories from around the web. Customize your newsletter to get articles on your favorite sports and teams. And the best part? It's free!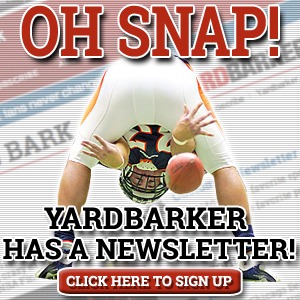 Latest Rumors
Best of Yardbarker

Today's Best Stuff

For Bloggers

Join the Yardbarker Network for more promotion, traffic, and money.

Company Info

Help

What is Yardbarker?

Yardbarker is the largest network of sports blogs and pro athlete blogs on the web. This site is the hub of the Yardbarker Network, where our editors and algorithms curate the best sports content from our network and beyond.