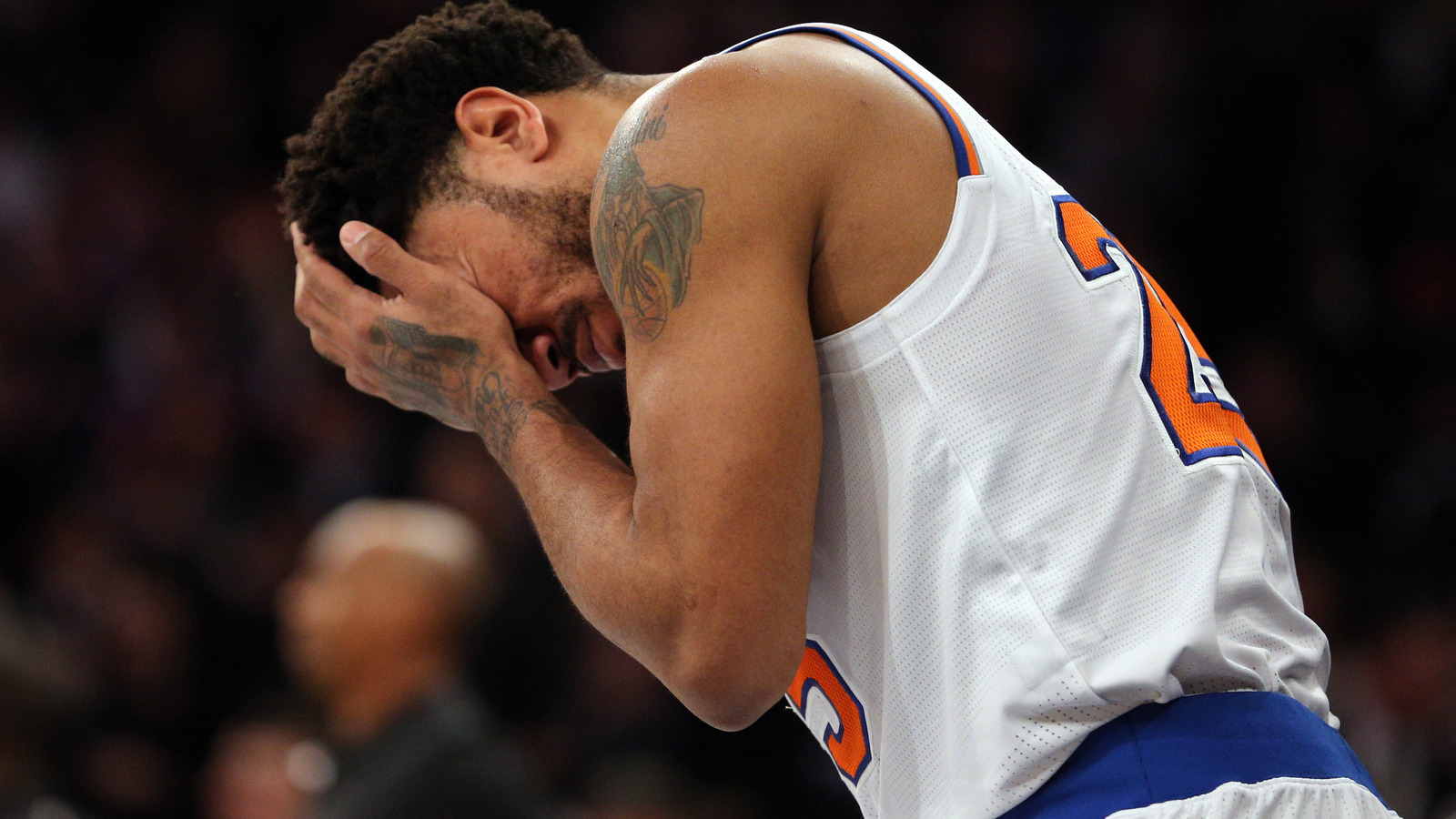 Derrick Rose can't quite believe what's happened to the Knicks this season.
Brad Penner-USA TODAY Sports
The New York Knicks' season has not gone the way Derrick Rose envisioned.
The Knicks are now 27-41 and basically out of the playoff picture, which has left Rose rather astonished.
"I didn't care about my stats," Rose said, via Al Iannazzone of Newsday. "It was the fact I was coming to a new team, having a huge opportunity in front of me to come here and try to spark something. It's messed up that it's gone the way that it's gone."
Rose started the season by dubbing the Knicks a "super team." That obviously was not prescient. They have been less than the sum of their parts, and even the sum of their parts wouldn't have been as good as Rose thought they would be.
MORE FROM YARDBARKER
Knicks News

Delivered to your inbox

You'll also receive Yardbarker's daily Top 10, featuring the best sports stories from around the web. Customize your newsletter to get articles on your favorite sports and teams. And the best part? It's free!