Found May 30, 2012 on Fox Sports West:
CULVER CITY, CA -- Looking at the Clippers' 40-26 recorda franchise-best 60.6 winning percentageand an appearance in the second round of the playoffs for only the second time in the Donald Sterling Era--picking up the option on Coach Vinny Del Negro's contract seemed to be a no-brainer. These are the Clippers, however, an organization still fighting to overcome a perception of ineptness and frustration, also germane to the Sterling Era. Critics continually refuse to believe that recently the Clips have actually acted like a model NBA franchise under Sterling, President Andy Roeser and General Manager Neil Olshey, and the perception now seems unfair. Nevertheless, when the announcement was made that Del Negro would be back for his third year, the skeptics were out in force. On a conference call with reporters, Del Negro was asked if he was worried because the team waited a while to make the official statement "No, not really," said Del Negro, who has a 72-76 record with the Clippers. "There's always going to be speculation. It was a difficult season for everybody. "Neil and I talk every day, and the results speak for themselves. We have certain areas that we need to get better, all of us, and we will." Olshey, who was instrumental in bringing Del Negro in after he was fired by the Chicago Bulls, was pointed in his answer to the same question. "We won a seventh game, on the road, with a roster of the walking wounded," he said. "Vinny has been in on all the meetings and has been part of the decision-making process. He was instrumental in helping recruit Chris Paul and Caron Butler. He certainly has the team pointed in the right direction. Vinny clearly had one of the most successful seasons as a coach in Clippers' history. "We're not going to judge ourselves by Clipper history, but we are going to judge ourselves by NBA history, and we're on the right path. With an entire summer to work with our players and a full training camp, we're going to take another step forward toward winning an NBA title. "There's no greater compliment for a coach than to see how hard his players are playing (for him) at the end of the year. That wasn't always the case in this organization. Even though we lost Games Three and Four to San Antonio, the players competed right down to the final whistle. "We're going to make some roster moves, bring in some more talent, and I'm confident Vinny will make sure we're playing at this time next year." Despite the success Del Negro and the Clippers had in 2011-2012, his re-hiring will likely bring some negative reactions. Radio talk show hosts and callers have already referred to him as the "Del Harris of the 21st century"a reference to the former Laker head man; a good coach, but not good enough to get the Clippers to their ultimate goal of a World Title. And it won't be the first time he's faced the verbal firing squad. Following the loss of team leader Chauncey Billups with a torn Achilles tendon on February 6th in Orlando, the team struggled for a while to find itself. They went 11-14, including consecutive road losses at Indiana, Oklahoma City and Memphis. The rumor mill began to swirl and it was reported that Del Negro might be fired immediately. Didn't happen, though, and the Clippers won 13 of their next 15. "Those were tough times, but we knew if we could weather the storm, we'd have a chance to get better," said Del Negro. "That's what we did." There was the remarkable playoff comeback against the Grizzlies on the road in Game One of the first round, in which the Clippers were trailing by 27 late and found a way to come back and win. They also showed toughness and solidarity after blowing a 3-1 series lead, going back to Memphis with an injured Paul and Blake Griffin, yet managing to win the seventh game and move on to face San Antonio in the conference semis. They were swept by the rejuvenated Spurs, but Del Negro definitely showed that he deserved at least another year to coach the Clippersa season not tainted by a condensed schedule, nine-day training camp and a rash of injuries that would have crippled most other teams. And he wasn't hesitant to admit that he also needs to improve his coaching ability. "This is always a work (in progress)," Del Negro said during the conference call. "I want to get better at my craft, no doubt about it. That's what I love. I love the competition, but I love the opportunity to improve, challenge myself to improve and help make the organization and team better."
Original Story:
http://www.foxsportswest.com/05/30/12...
THE BACKYARD
BEST OF MAXIM
RELATED ARTICLES
The Clippers informed Coach Vinny Del Negro Tuesday that the team will pick up his contract option for the 2012-13 season, said sources that were not authorized to publicly speak on the matter. Clippers owner Donald Sterling, president Andy Roeser and vice president of basketball operations Neil Olshey came to the conclusion that Del Negro would at least finish his third year as...
Vinny Del Negro will be back as coach of the Los Angeles Clippers next season. The team said Tuesday that it has exercised its contract option on him to return for a third season. Del Negro led the Clippers to a 40-26 record during the lockout-shortened season and the second round of the playoffs, where they were swept by the San Antonio Spurs. Their winning percentage of 60.6...
Vinny Del Negro never jumped through my television screen looking like lob city personified to me this season. Maybe it's the mullet-y hairstyle he's been rocking since his playing days, or maybe it's something else. Whatever the case, I didn't think he'd be back as head coach of the Los Angeles Clippers next season. There was talk of unhappiness with Del Negro...
The Los Angeles Clippers announced Tuesday that they have picked up their option on coach Vinny Del Negro's contract, which means he will return as the team's coach next season. The Clippers had until June 1 to decide whether to bring Del Negro back for his third season with the Clippers, and it was unclear what they would do. The preseason acquisition of Chris Paul...
Vinny Del Negro's shortcomings have been well-documented by the most rabid Clippers fans (yes, those exist) who never pull any punches on blogs. In stints with the Bulls and Clippers, Del Negro has shown little ability to coach offense or defense, although rumor has it he could be a fiend with the special teams. The best anyone honestly said about Del Negro this season was that...
The Los Angeles Clippers found a way to lose twice in the postseason. First came their second-round sweep at the hands of the San Antonio Spurs earlier this month. Now they've decided to bring back head coach Vinny Del Negro for one more season. There are a multitude of reasons the Clippers might have chosen to pick up Del Negro's option for the 2012-13 season, a move they...
The Clippers have picked up the contract option for Vinny Del Negro, meaning the veteran coach will be returning to the Clippers for the 2012-2013 season. Del Negro led the Clippers to a 40-26 record this past season and the second round of the NBA playoffs for only the second time in franchise history. There [...]
It's not even the NBA offseason yet, but we already have our first crazy rumor. Sam Smith of Bulls.com reports that, according to Lakers insiders, Pau Gasol would like to play for the Chicago Bulls. Smith reported the rumor in an article in which he discusses Chicago's offseason plans. He said that Gasol and Kobe Bryant were constantly at odds this season, and that they ...
Grade: C Season Averages: 6.9 PPG, 2.1 APG, 3.5 RPG Season Highlight: In the New Years Day blowout over the Memphis Grizzlies, Ronnie Brewer contributed 17 points, 7 rebounds, 5 assists and 2 steals.  It was his second start as a Chicago Bull.  It was the intangibles (defense, deflections, 50/50 balls, baseline cuts, etc.) that he brought to each and every game that makes him...
May 28: Donned with a Chicago Bulls fitted, Rip Hamilton,  returns home to Coatesville, PA and posed with a player from his sponsored AAU team: Rip City.
Derrick Rose previously said that he would love for Pau Gasol to join him on the Bulls. And if you want to believe the Bulls' own website, Gasol, probably on his way out of Los Angeles, doesn't think that's such a bad idea, either. Here's Bulls.com: The interesting part, according to Lakers' insiders, is Gasol would like to play for the Bulls. And what you hardly need any...
MINNEAPOLIS-The Timberwolves announced their two-game preseason schedule for 2012 on Tuesday. The team will face off against the Chicago Bulls on Oct. 13 and Maccabi Bazan Haifa, which plays in the Israeli Basketball Super League, on Oct. 16. Both games will tip off at 7 p.m. at the Target Center. The game against Maccabi Bazan Haifa will be the Timberwolves' first-ever game...
NBA News

Delivered to your inbox

You'll also receive Yardbarker's daily Top 10, featuring the best sports stories from around the web. Customize your newsletter to get articles on your favorite sports and teams. And the best part? It's free!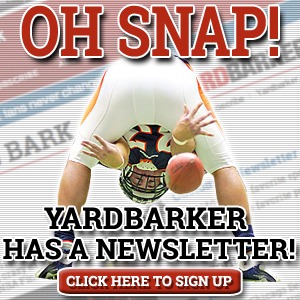 Latest Rumors
The Backyard

Today's Best Stuff

For Bloggers

Join the Yardbarker Network for more promotion, traffic, and money.

Company Info

Help

What is Yardbarker?

Yardbarker is the largest network of sports blogs and pro athlete blogs on the web. This site is the hub of the Yardbarker Network, where our editors and algorithms curate the best sports content from our network and beyond.