Found February 09, 2012 on Eye On Sports with Eric Williams:
LeBron James says he's not apologizing
to Kendrick Perkins - or anyone else for that matter!
If Oklahoma Thunder center Kendrick Perkins is waiting for an apology from LeBron James for his over-the-top Twitter post centered on Blake Griffin's poster jam over the defensive-minded big man, then he had better not be holding his breath.
Why?
Because, according to James, Perkins is never getting an apology!
"I would never apologize about anything like that when I'm connecting to my fans," James  told Yahoo! Sports on Thursday.
"Dunk of the Year! @blakegriffin just dunked on Kendrick Perkins so hard!!! Wow! I guess I'm No. 2 now. Move over #6," James tweeted on Jan. 30 shortly after
Griffin
's soaring jam.
For his part, James said he didn't disrespect the former Celtics 'glue guy'.
"Did I call him out? I mean, did you read the tweet? Did I call him out? I can see why he felt embarrassed. I don't think I was the only one to react to the unbelievable play by Blake and that's what it was all about," James said after the Miami Heat's 102-89 loss to the Orlando Magic on Wednesday night.
Oklahoma City Thunder center Kendrick
Perkins isn't a fan of Miami's LeBron James.
"Now, if Kendrick Perkins dunked on somebody like that on the other end, I would have done the same thing," James said. "If Perkins dunked on Blake Griffin or DeAndre
Jordan
 or whatever the case may be, it would be the same thing. That's just my love for the game and connecting with my fans."
Maybe LeBron didn't mean anything by the Tweet he posted, but I'm saying the young man needs to realize that everything he does these days is being blown out of proportion in a big way – and his actions need to change accordingly.
However, it's kind of hard to grow up overnight when you're still very young mentally.
Original Story:
http://eye-onsports.blogspot.com/2012...
THE BACKYARD
BEST OF MAXIM
RELATED ARTICLES
GREED IS GOOD
According to a report out of D.C., when King James anonymously checks into a hotel, he uses the name of the character portrayed by Michael Douglas in the Wall Street films.
After Blake Griffin's posterizing dunk over Kendrick Perkins last week, LeBron James took to Twitter telling us:  LeBron was refering to his alley-oop dunk over the Bulls John Lucas III being dropped to the #2 dunk of the year.  Today Perkins shot back at LeBron by stating, "You don't see Kobe tweeting, you don't see Michael Jordan tweeting. If you're...
LeBron James was out and about in DC Thursday night. The Heat star had dinner at Cafe Milano before partying at the Shadow room. The Heat and Wizards face off tonight. This game should be easy breezy but, the danger in games against teams that are headed nowhere is looking beyond them and giving them [...]
ANTI-SOCIAL MEDIA
Kendrick Perkins is upset with LeBron James for tweeting about the Blake Griffin dunk Perk allowed. He says LeBron is looking for attention.
I'm absolutely shocked that I could find a picture of Perkins smiling. You know, I've always had trouble pinpointing exactly why I don't like LeBron James because I actually do like showmanship and hype from great players – I used to love watching TO's touchdown celebrations – so that's not the reason I hate "King James". Luckily for me, Kendrick...
One stingy defensive stretch was enough to carry the Miami Heat past LeBron James' former team once again. Might have gotten the Heat prepped for a daunting road stretch as well. Dwyane Wade scored 26 points, James added 24 and the Heat said farewell to their home floor for nearly two weeks by beating the Cleveland Cavaliers 107-91 on Tuesday night.
Today's biggest and foamiest nightmare fuel comes from Florida gaming company Prime Time Amusements, a video game and simulator seller who built an 18-foot replica of a dunking LeBron James that more or less looks like the bad guys from 'Fraggle Rock' to honor LeBron and the "Mammy Heat" (his words, not mine). I knew things were gonna be weird when Ray Harryhausen took...
LeBron James has more dailydrama than a soap opera these days.LeBron James seems to think that Larry Bird said he'd rather have Kobe Bryant as a team than himself because Kobe has five NBA titles and he has none."It's simple, (Kobe) has five rings and I have none so it's easy to say that," James said. "If I had five rings and Kobe had none, it'd probably...
Once again Jeremy Lin dominates the action as our NBA Score Card has the video highlights and scores from Friday's action. Videos include Chris Paul icing the game winner, Lebron James dominating the dunk and more. Click the link to get the scores and watch the highlights.
As the end of the week approaches, a pair of OWS contributors banter about some of the important (and not so important) news items of the week. …Kendrick Perkins vs. LeBron James.   Perk's got a point. It would really have surprised me to see Jordan tweeting. Especially in 1994, 2 years before I owned a computer. I bet he'd be tweeting a lot about NAFTA and Alice in Chains...
NBA News

Delivered to your inbox

You'll also receive Yardbarker's daily Top 10, featuring the best sports stories from around the web. Customize your newsletter to get articles on your favorite sports and teams. And the best part? It's free!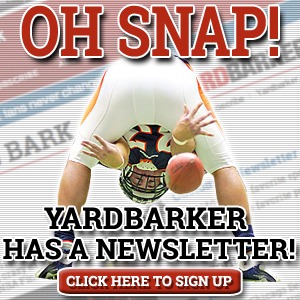 Latest Rumors
The Backyard

Today's Best Stuff

For Bloggers

Join the Yardbarker Network for more promotion, traffic, and money.

Company Info

Help

What is Yardbarker?

Yardbarker is the largest network of sports blogs and pro athlete blogs on the web. This site is the hub of the Yardbarker Network, where our editors and algorithms curate the best sports content from our network and beyond.