Found March 13, 2012 on isportsweb.com:
The trade deadline is fast approaching, and Dwight Howard is still the star prize. Even though Orlando has seemingly offered him complete control over their franchise if he signs an extension it looks as though he will be moved.
The Magic are reportedly willing to allow Howard the rights to both head coach Stan Van Gundy's job and general manager Otis Smith's as well. If Howard doesn't like the personnel being brought in he can have Smith fired. If he doesn't like the way the team is being run he can have Van Gundy fired.
This is dangerous for both the Magic and Howard because in Orlando's case it tells the world you are desperate at this point to keep Howard. It is difficult for Howard because if he stays and Van Gundy or Smith are fired while he's there everyone will assume he had them fired. It is a lot of pressure to put on a player; pressure I'm sure Howard would rather do without.
Howard has not changed on his stance about wanting to leave Orlando before the trade deadline, and recently issued a controversial statement involving possible destinations. The Heat and Clippers are the two teams he has most recently said he could see himself playing for, and a lot of analysts are upset about this.
Fans and analysts of the NBA are frightened by the "super teams" and don't want them to take over, but anyone who has actually played basketball can attest to the fact that
great players want to play with other great players. If Howard was traded to Miami he would take Chris Bosh's place as the post player and third scoring option. I think Howard could be the player they wanted Bosh to be. He will be content with going for 15 and 15 every night, where as Bosh has struggled with his lowered point totals.
Howard's game is better when he's around talented guards and scorers because he isn't the best in the world at scoring on his own. Bosh would be able to go to Orlando and control the game like he did in Toronto, so it really would benefit both players and teams in the long-run.
I don't understand why analysts want both Howard and Deron Williams to wait for free agency next year and go to Dallas. How is it not a "super team" adding Howard and Williams to Dirk Nowitzki? That scenario seems more outlandish, and less likely to happen than Howard to Miami. Especially considering one of those scenarios leaves Orlando with Bosh and the other leaves them with no one to show for the loss of Howard.
It seems unlikely that the Magic would trade Howard to the Clippers for Blake Griffin if Bosh is on the table seeing as Bosh would be better by himself than Griffin would, but I can see why Howard would want to go there and play with Chris Paul.
We will find out Thursday what will actually happen with Howard and other big names across the league, and there is certainly a lot of intrigue as to where they will ultimately end up.
Original Story:
http://isportsweb.com/2012/03/13/dwig...
THE BACKYARD
BEST OF MAXIM
RELATED ARTICLES
Does someone at ESPN know something that nobody else does? The Orlando Magic's Dwight Howard was not included in the 5-player swap that sent Monta Ellis to Milwaukee, even though Golden State had said that they wouldn't trade him unless they knew they were getting D12 in return. Maybe someone running the scoreboard for the ESPN Mobile site just got a little too excited about...
With the NBA tradline closing in on Thursday, Orlando Magic center Dwight Howard committed to remaining with the franchise through the 2012-2013 season. Howard had the option to opt out of the final year of his contract and become a free agent this summer, but after flip-flopping on his intentions several times over the last few days, decided against it on Thursday, signing an agreement...
Editor's note: Expectedly, this post I wrote earlier this afternoon stayed relevant for all of about a few hours before, as I predicted, Dwight waffled again…or the reporters did. Who knows. (But the Disney thing…that's still in play.) Earlier today reports broke that Dwight Howard was willing to return to the Orlando Magic next season and wouldn't opt out of his contract...
After playing almost the first three months of the NBA campaign with the old Clash tune "Should I Stay Or Should I Go" as his theme song, Dwight Howard has decided there is no place like home, at least for one more year.The Orlando Magic held a press conference on Thursday afternoon at the Amway Center according to the "Orlando Sentinel" as Magic Team CEO Alex Martins, General...
Captain Shoulders plans to stay put in Orlando for now, but hasn't ruled out exploring new planets just yet. The DWIGHT HOWARD sweepstakes has been suspended…at least temporarily. Orlando's big centerpiece has decided to sign the opt-in clause to his contract, keeping him in the Magic kingdom at least through the 2012-13 season. After looking like a wet shipboard tuna the...
The Magic are still talking about Dwight Howard trade scenarios with other teams despite his commitment to opt-in for the 12-13 season.
Dwight Howard has confirmed that he will opt-in for the 12-13 season in an exclusive interview with RealGM's Jarrod Rudolph.
Dwight Howard had lunch with three teammates following a large team meeting and informed them that he planned to opt-in for the 12-13 season.
The Magic plan on trading Dwight Howard if they do not receive a commitment from him beyond the current season.
A change we can all believe in.
Magic News

Delivered to your inbox

You'll also receive Yardbarker's daily Top 10, featuring the best sports stories from around the web. Customize your newsletter to get articles on your favorite sports and teams. And the best part? It's free!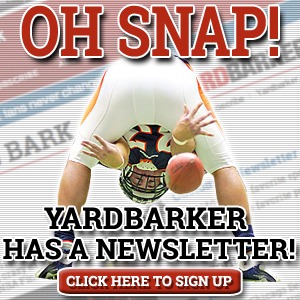 Latest Rumors
The Backyard

Today's Best Stuff

For Bloggers

Join the Yardbarker Network for more promotion, traffic, and money.

Company Info

Help

What is Yardbarker?

Yardbarker is the largest network of sports blogs and pro athlete blogs on the web. This site is the hub of the Yardbarker Network, where our editors and algorithms curate the best sports content from our network and beyond.