One of the best aspects about the Olympics is that it doesn't involve pay. Sure, endorsements will be scored due to one achieving greatness, but that is not the motivation to most of those participating in it. It is to win their event and stand on the medal stand as they hear their national anthem play. Ask any American athlete that has won gold at the Games, and they will tell you that seeing Old Glory raised slightly higher than the other two flags beside it is one of the most prideful moments of their lives. Even Magic Johnson showed pure raw enjoyment as he stood on the podium, draped in American Flag, as the Dream Team won the gold in Barcelona, when it was never even in question as to who would win it. But today's NBA stars playing in the Olympics think that isn't good enough. The Miami Heat's Dwyane Wade and Ray Allen believe that NBA talent should be paid for participating in the games. Little do they realize that it is a complete privilege to represent their country on an international stage. Take Allen for example when he was speaking to Chris Tomasson of Fox Sports Florida:
"Everybody says, 'Play for your country.' But (NBA players are) commodities, your businesses. You think about it, you do camps in the summer, you have various opportunities to make money. When you go overseas and play basketball, you lose those opportunities, what you may make… If I'm an accountant and I get outsourced by my firm, I'm going to make some money somewhere else."
What Allen doesn't seem to understand that NBA players can promote their commodity by playing in the games and doing well. The whole world is watching you. You play well, they will want to buy the shoes you wear, or the jersey on your back. You can do this by going out there and proving that United States basketball is the very best in the world. D-Wade, who played with Allen in the 2008 Olympics, wants to see a financial gain as well for simply wearing the red, white and blue
"It's a lot of things you do for the Olympics — a lot of jerseys you sell," Wade said after the Heat's practice on Wednesday in advance of Thursday's game against Chicago. "We play the whole summer. I do think guys should be compensated. Just like I think college players should be compensated as well. Unfortunately, it's not there. But I think it should be something, you know, there for it…. "The biggest thing is now you get no rest," Wade said. "So you go to the end of the season, (Team USA) training camp is two weeks later. You're giving up a lot to do it. It's something you want to do. But it's taxing on your body. You're not playing for the dollar. But it would be nice if you would get compensated."
Did I miss something somewhere about a gun being held to these guys heads to play? They don't have to participate in the Olympics if they don't want to. The college athletes needing to be paid is a completely different debate altogether, but here is a huge difference and why the two are not similar, NBA players already make millions. If you can't go win gold, and bring home national pride for the USA, then stay the heck home and go charge some 8-year-old kid who stands in line for 3 hours $50.00 to sign his poster. Wade and Allen aren't isolated in this opinion, as many of their teammates probably feel similarly to them at this point. I rather see the US take a group of college kids, that want to go win a basketball game and see the flag raised higher than anyone else's than listen to these millionaires complain about playing free basketball for a month.
Original Story:
http://www.thevictoryformation.com/20...
MORE FROM YARDBARKER
NBA News

Delivered to your inbox

You'll also receive Yardbarker's daily Top 10, featuring the best sports stories from around the web. Customize your newsletter to get articles on your favorite sports and teams. And the best part? It's free!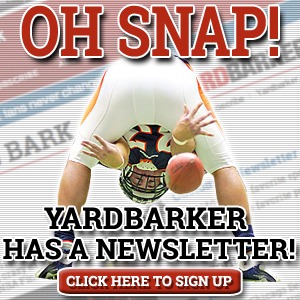 Latest Rumors
Best of Yardbarker

Today's Best Stuff

For Bloggers

Join the Yardbarker Network for more promotion, traffic, and money.

Company Info

Help

What is Yardbarker?

Yardbarker is the largest network of sports blogs and pro athlete blogs on the web. This site is the hub of the Yardbarker Network, where our editors and algorithms curate the best sports content from our network and beyond.