Found February 15, 2012 on Busted Coverage:
Floyd Mayweather has a fight coming up, but we're pretty sure he doesn't really have to train all that much. After all, the fight isn't with Manny Pacquiao, who might pose a challenge, but is more content to dodge Money and fight some stiff himself. So, Floyd is biding his time by throwing down large sums of cash on sporting events. Last night, he threw down $50,000 on the Miami Heat -1.5 in the first half. He pocketed a cool $43,478.25 for his trouble. Money! Dude probably doesn't even need to fight anymore. He sent out the following tweet earlier today.
Can y'all feel that Miami Heat… Got me paid last night….
Maybe we're taking the no-fighting thing a little too far, but this isn't the first time Money has won big on some stupid bet. He won more than $36,000 by picking the Miami Heat to beat the LA Lakers on Christmas in 2010, threw down $50,000 on the Cleveland Cavaliers last March and bet $1 million that the Patriots would thrash the Denver Broncos last December. Although not all of Money's wagers have been successful, those three were. It's not like he needs more cash, but he really has nothing better to do, right? [Floyd Mayweather Twitter]
Filed under: Boxing
Original Story:
http://bustedcoverage.com/2012/02/15/...
THE BACKYARD
BEST OF MAXIM
RELATED ARTICLES
HE WILL THEN WALK THE EARTH
The boxing champ hinted recently that he has a desire to give up the game and retire from boxing, citing his religious beliefs by saying, "It's not right that I share God's word and at the same time hurt other people."
A new Manny Pacquiao is taking form before our eyes, and it will be interesting to see what that means for his boxing career. Once known for his extramarital affairs, gambling, and drinking habits, Pacquiao was recently named the "Bible ambassador" of Church of the Phillipines. He has been open about his desire to change his ways and please God, which is why Manny recently gave...
There's a good chance the higly anticipated Floyd Mayweather Jr.-Manny Pacquiao fight won't happen yet again, although this time "Pretty Boy" Floyd isn't the reason why. Pacquiao said that he may end his boxing career since it is no longer compatible with his newfound religious beliefs, according to a report by Minda News. "It's not right that I share...
When you graduate from Harvard, bounce around the NBA after being cut by multiple teams, get a chance to log some minutes, and then turn into one of the best players in the league, even the most famous people in the world want to shake your hand. With that in mind, it is easy to understand why Jeremy Lin is in such high demand. If Manny Pacquiao wanted to meet me, I'd probably...
It wasn't so long ago, in the span of human history, that Paul Williams was the optimal opponent from a competitive standpoint for Floyd Mayweather, Jr. or Manny Pacquiao, if the two wouldn't fight each other. But it seems like much, much longer ago. Some things stay the same: Mayweather and Pacquiao still haven't fought one another. Some things change: Williams is nearly...
By James Carr Floyd Mayweather is making news, and once again its a negative headline for something outside of the ring. No stranger to controversy, Mayweather returns to his coveted spotlight by calling out Americas hottest sensation, Jeremy Lin. Jeremy Lin is a good player but all the hype is because he's Asian. Black players do what he does every night and don't get...
Undefeated boxer, Floyd Mayweather, Jr. has sparked some controversy on the Twitter airwaves.  Mayweather tweeted: Jeremy Lin is a good player but all the hype is because he's Asian. Moments later, the boxer would later tweet: I'm speaking my mind on behalf of other NBA players. All of this is coming from an individual who has publicly supported Black American athletes and also...
NBA News

Delivered to your inbox

You'll also receive Yardbarker's daily Top 10, featuring the best sports stories from around the web. Customize your newsletter to get articles on your favorite sports and teams. And the best part? It's free!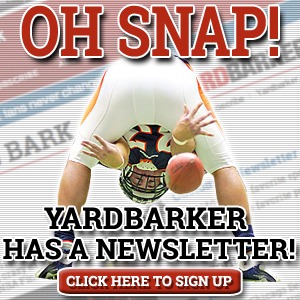 Latest Rumors
Best of Yardbarker

Today's Best Stuff

For Bloggers

Join the Yardbarker Network for more promotion, traffic, and money.

Company Info

Help

What is Yardbarker?

Yardbarker is the largest network of sports blogs and pro athlete blogs on the web. This site is the hub of the Yardbarker Network, where our editors and algorithms curate the best sports content from our network and beyond.