Found December 10, 2012 on Fox Sports North:
PLAYERS:
Dwight Howard
,
Andrew Bynum
,
Roy Hibbert
,
Nikola Pekovic
,
Andrew Bogut
,
Brook Lopez
,
Tyson Chandler
,
Marc Gasol
,
Serge Ibaka
,
Anthony Davis
,
Alexey Shved
,
Ricky Rubio
,
Blake Griffin
,
James Harden
,
Kevin Durant
,
Russell Westbrook
,
Robert Griffin
,
Kyrie Irving
,
Dion Waiters
,
Michael Beasley
,
Ben Gordon
,
David Stern
,
Derrick Rose
,
Allen Iverson
,
Kobe Bryant
,
Karl Malone
,
Wilt Chamberlain
,
Jacque Vaughn
,
Stephen Jackson
TEAMS:
Los Angeles Lakers
,
Philadelphia 76ers
,
Indiana Pacers
,
Minnesota Timberwolves
,
Golden State Warriors
,
Brooklyn Nets
,
New York Knicks
,
Memphis Grizzlies
,
Oklahoma City Thunder
,
New Orleans Pelicans
,
Los Angeles Clippers
,
Houston Rockets
,
Cleveland Cavaliers
,
Phoenix Suns
,
Charlotte Hornets
,
Chicago Bulls
,
San Antonio Spurs
,
Baylor Bears
This was the summer of the center, even the summer of the centers. In the NBA today, it's so rare to hear centers, plural, for there to be so much discussion of big men, period, and so there was reason to think that it might carry over. Dwight Howard was shipped to the Lakers, Andrew Bynum to the 76ers, and there was reason to think that Howard might be the missing piece in the Lakers' plans to take over the world. They were just missing a center, right? Right? A center, the missing piece? We should have realized it was outlandish back then. Not in this point-guard driven league, where only a handful of teams have anything approaching a true center and big men are role players, hybrids, anything but the pure post players of two decades ago. And so Howard is in Los Angeles, missing free throw after free throw as the Lakers attempt to hack their way above .500, which has thus been a futile quest. NeNe has played in just seven games in Washington, starting none and excelling in few. DeMarcus Cousins is in a permanent funk in Sacramento, his stats suffering along with his psyche. Roy Hibbert has been an offensive nonentity, and even Nikola Pekovic, the little-known surprise in Minnesota last season, has not been himself, inconsistent and even a non-factor at times. And those are just the big men who have been playing. Bynum and his increasingly eccentric hair are in Philadelphia on the bench for the foreseeable future. The Warriors' Andrew Bogut resorted to lies about his health, and he too has no target return date. In Brooklyn, Brook Lopez has dealt with a foot sprain, his injury dragging out and testing the Nets' patience. What we're left with is a world in which Howard, the consensus best big man in the NBA, is part of the league's most dysfunctional quandary of a roster. It's a world in which the upper echelon of the position is wide open: Tyson Chandler in New York? Marc Gasol in Memphis? Even Serge Ibaka in Oklahoma City deserves consideration. The summer of the center has become the year of no center, the donut year. It's not necessarily surprising, though, save maybe for the Howard situation, and the saga gets stranger by the second. Big men make big bucks because they're scarce, a dying breed, and then they end up like this crop, sidelined and struggling, for the most part. Something's wrong with this picture. The Pelican questioning This is not another diatribe about the New Orleans Pelicans; the Hornets' name doesn't bother me that much. In fact, what's most interesting about this new name is the amount of chatter it's started about team names in general. Across the Internet and airwaves, it seems like everyone is ranking names, coming up with the best names, discussing the merits of what makes a good name. But here's a different way to look at it: What are the best monikers right now in the NBA, not because of their cultural or geographical ties, but for the extent to which they fit their teams? Like, if this year's Magic were especially magical, the Wizards extraordinarily mysterious, the Rockets especially fast. I have to give it to the Grizzlies. This team seems somewhat grizzly, with its cast of characters and propensity to get into skirmishes and make questionable, brazen comments. They're a little rough around the edges, definitely scary for opponents, kind of a grizzled underdog that keeps on winning. So even though it's Vancouver's name, even if there aren't too many bears in Memphis, this year, it fits. Russian invasion With two standout rookies this year, Portland's Damian Lillard and New Orleans' Anthony Davis, it's pretty easy to overlook the rest of the mediocre crop of first-year players. But direct your attention north, to Minnesota, where a 23-year-old undrafted rookie, Alexey Shved, is fifth among first-year players in scoring (10.6 points per game) and second in assists (3.6). And with Shved, it's looking like things are only going to get better. He's getting more comfortable, and when Ricky Rubio returns, the two could make quite a backcourt for the Wolves. Trending up The Clippers, who are the streakiest of the NBA's upper echelon this season. They've already mounted a six-game winning streak, and now they're on a six-game run, but there are four losses sandwiched in between. The competition hasn't been there of late, save for the Jazz, but Blake Griffin and company have compensated with double-digit blowouts in four of their last six victories. Trending down The Heat, who lost to the Wizards and then the Knicks this week before rebounding with a win against the Hornets on Saturday. This is likely a temporary drop-off for Miami, but after it lost twice in little more than a month to the Knicks, there's at least some reason to see the power structure in the East as something less than rigid. Best of the week Team: The Thunder, who are on an eight-game winning streak and have effectively put to rest any notion that they should be longing for James Harden. This week, they beat the Nets, Lakers and Pacers, largely through maniacal play from Kevin Durant and Russell Westbrook. Which brings us to . . . Player: Durant. He went off for 32 points against the Nets and then 36 against the Lakers on 19-of-35 shooting this week. He's also second in the league in PER, with his 28.12 mark creeping up upon LeBron's 28.99. Courtside hug: LeBron and Redskins quarterback Robert Griffin after the Heat's 105-101 loss to the NBA-worst Wizards Tuesday. Apparently LeBron snubbed a fan in the process, but you've got to cut him some slack -- how do you not hug RGIII if you get the chance? Worst of the week Team: The Cavaliers, who have lost 15 of their last 17 games, including twice to Detroit this week. Without Kyrie Irving and now Dion Waiters, Cleveland seems to be a on a crash course toward the league's worst. Player: The Suns' Michael Beasley, whose 21-point outing Saturday couldn't even save him from this designation. Even with such a night, Beasley still has more field goal attempts (254) than points (248), and he has the worst plus-minus of any player in the league, minus-162. The next-worst: Charlotte's Ben Gordon, at an excellent-by-comparison minus-136. Proposed rule change: David Stern's proposal that intentional fouling of a player without the ball throughout each game should lead to two free throws and the fouled team getting possession. The rule was applied to the last two minutes of games to avoid "Hack-a-Shaq" incidents, and for a while after the big man ceased to be a force, it was close to irrelevant. But now Howard is shooting free throws at a miserable percentage (47.9, to be precise), the hacking has recommenced and Stern wants the rule modified. That's no coincidence. Telling stats of the week 300 points, 100 assists, 17 games: Since 1985, Damian Lillard is the third player to record more than 300 points and 100 assists in his first 17 games; the other two to do so were the Bulls' Derrick Rose in 2008 and the 76ers' Allen Iverson in 1996. Now, through 20 games, Lillard leads all rookies in scoring (18.9 points per game) and assists (6.5 per game). 29 30-10 games: Kevin Love scored 36 points and had 13 rebounds Friday night. It was his 29th 30-10 game in the past three seasons; no one in the NBA has more over that time period. 30,085 points: Kobe Bryant's career total. He eclipsed the 30,000 mark Wednesday in New Orleans, at age 34 years, 104 days. That made him the youngest of the five players who have reached it (Kareem Abdul-Jabbar, Karl Malone, Michael Jordan and Wilt Chamberlain) to do so, and he's just 1,334 points behind Chamberlain, whom he'll likely pass this season, along with Jordan. What we heard "I call him Similac." 34-year-old Kobe Bryant on his nickname for 10-years-his-junior Kevin Durant, referring to a brand of baby formula. "Sometimes the basketball bounces your way and sometimes it doesn't." Magic coach Jacque Vaughn after Wednesday's loss in Salt Lake City. I include this not for its substance, but for the final piece in Vaughn's nominee package for the Saying Nothing In a Lot of Words Award. "No. Because the idea of Ron laying in the stands unconscious with all his teeth knocked out . . . no way. That whole arena was against and I didn't have it in my heart not to do anything." The Spurs' Stephen Jackson, to ESPN The Magazine on whether he regretted the Palace brawl in 2004, part of a particularly interesting series of his reflections about the incident. What's aheadHawks at Heat, 7:30 p.m. ET Monday: The Hawks are just a half-game behind the Heat for tops in the Southeast Division, and they'll take a three-game winning streak into the matchup, coming off a big win in Memphis. Atlanta lost to Miami, 95-89, on Nov. 9, and Monday's game could be a chance for them to steal a win while the Heat are down. Follow Joan Niesen on Twitter.
Original Story:
http://www.foxsportsnorth.com/12/10/1...
THE BACKYARD
BEST OF MAXIM
RELATED ARTICLES
This is not how to shoot a free throw. This is not even close to how to shoot a free throw. The next time you see Dwight Howard missing a dozen down the stretch or remember just how bad it was when Shaquille O'Neal strolled to the line, turn to this video and take solace. This Appalachian State player had a better chance of getting his ball into the rafters than getting it near...
As many already know off the court NBA Superstar Dwight Howard is a guy who likes to joke around a lot and have a good time with fans, his teammates, and the media. So, it should come as no surprise to hear that Howard's new commercial for Adidas is completely ridiculous. This new Foot Locker commercial stars Dwight Howard as the ghost hunter. In the commercial, the voiceover...
Tweet   Dwight Howard has been in the news alot lately whether it's been for his poor free-throw shooting (104-218 for a career-low .477%) or a minor exchange with Kobe Bryant during a recent game. Away from the court the Los Angeles Lakers center is as entertaining as any player in the NBA and the [...]
While Kobe Bryant was busy dropping 42 points on the Cavs, Kyrie Irving was calmly breaking ankles in his first game back in 3 weeks. You can skill his handles on display here as he completely left Dwight Howard on the opposite side of the court. We all knew Kyrie [...]
Roy Hibbert is coming for your title, Dwight Howard. He might not be coming swiftly, or very directly, but he is coming. Hibbert intends to be the best center in the NBA one day, supplanting Howard as the elite of that position, the struggling Pacers center declared while denying that he posted a photo with "#[expletive]Dwight" on Instagram. Hibbert's offensive decline has...
Oklahoma City star Kevin Durant, who is now at 10,517 career points after scoring 36 in the Thunder's 114-108 victory over the Lakers Friday night, remembers growing up and watching Kobe Bryant dominate.  "I didn't really get to see a lot of Jordan in his prime," said Durant, who then playfully took a jab at Bryant. "But seeing Kobe, I know he's an old fart."...
When the Los Angeles Lakers traded for Orlando Magic center Dwight Howard, before the NBA campaign began; many longtime observers of the Association expected the franchise would be riding high all season. The club's fortunes have yet to match those expectations; case in point; if the regular campaign ended on Friday night, the Lakers would not be in the Post Season mix; after falling...
 Even Shaquille O'Neal and Dwight Howard are cringing after watching this horrendous attempt from the charity stripe. Seen here is Appalachian State junior Brian Okam releasing unarguably the worst free-throw attempt in the history of basketball. Disclaimer: The faint of heart may want to shield their eyes. The end result is quite brutal. The now infamous moment came during...
This video makes Shaquille O'Neal and Dwight Howard look like the best free throw shooters in the business. Both O'Neal and Howard are notorious for being horrendous at shooting free throws, but at least they can get the ball in proximity of the rim. The same can not be said for Appalachian State Center Brian Okam, who re-defined the term "airball" after attempting a...
The Los Angeles Lakers have one heck of a starting lineup.  With such an All-Star lineup, you would expect them to have a loss column in the single-digits.  Except in this particular season, the Lakers have 12 losses piled up.  One thing is for sure, getting a new coach did not solve all their problems.  That move, however, did help rejuvenate the team in terms of a new style...
Former Los Angeles Lakers great Magic Johnson, who won five NBA titles in the 1980s with the Lakers, took the time to rip his old team at a news conference to introduce Dodgers pitcher Matt Greinke, who had just signed a six year, $147 million deal. Johnson is a minority owner in the Dodgers, but always finds time to criticize the Lakers. Via USA TODAY Sports: "First, we...
A powerful, and powerless, ally The Lakers would love for teams to stop intentionally fouling Dwight Howard. So would David Stern. The NBA commissioner told Fox Sports New Orleans on Wednesday that he previously tried to get the hack-a-whomever strategy banned for more than the last two minutes of games, when teams are awarded two free throws and the ball on deliberate fouls....
NBA News

Delivered to your inbox

You'll also receive Yardbarker's daily Top 10, featuring the best sports stories from around the web. Customize your newsletter to get articles on your favorite sports and teams. And the best part? It's free!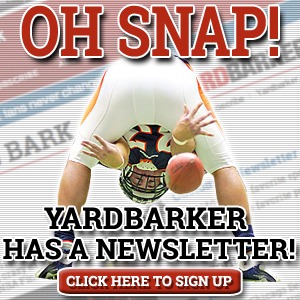 Latest Rumors
The Backyard

Today's Best Stuff

For Bloggers

Join the Yardbarker Network for more promotion, traffic, and money.

Company Info

Help

What is Yardbarker?

Yardbarker is the largest network of sports blogs and pro athlete blogs on the web. This site is the hub of the Yardbarker Network, where our editors and algorithms curate the best sports content from our network and beyond.