Found May 18, 2012 on Project Spurs:
Another solid performance from the San Antonio Spurs versus the Los Angeles Clippers. Honestly, can anyone even remember the last time they lost? April 11th! Over a month ago, and if they keep playing like this, it'll be a while before we see another loss.

The Spurs had moments of brilliance at both ends of the court lost night, they weren't perfect, but it was good enough for another win.

What went right for the Spurs?

I can't say enough about Tim Duncan. Once again, the big guy was phenomenal. The Clippers clearly don't have an answer for him and he made them pay, shooting 9-14 from the floor for 18 points and throwing in 5 rebounds, 3 assists and 2 steals. It's great to see a guy who's been underrated for so long step up on such a big stage and remind the world that he's one of the best to ever play.

Not to be outdone was Duncan's counterpart, Boris Diaw. The Spurs look like geniuses for picking this guy up midseason. Diaw was thought of as overweight and out of shape, but he's playing great in this series. Last night he hit all 7 of his shots including two 3-pointers for 16 points. He also showed why he's one of the best passing big men in the game, dropping 4 assists.

It was also great to see Tony Parker get it going again. Parker didn't shoot all that well, going 8-19, but he made up for it by going 6-6 from the free throw line, totaling 22 points.
Defensively, once again the Spurs managed to keep a lid on Chris Paul. Paul scored just 10 points and only had 5 assists. He hit two quick 3-pointers in the third quarter, one of which brought the Clippers within 7, and it looked like he might finally be getting things going, but when he came into the game in the fourth quarter, the Spurs made sure he wouldn't be leading any sort of comeback.


What went wrong for the Spurs?

I've said it before, you can't let the Clippers' shooters get hot from the outside. The Spurs are really going to have to get their perimeter defense going. The Clippers shot 9-13 from long range, that's just under 70%. Any time it looked like the Clippers might claw their way back into the game it was because they were hitting 3's. The Spurs are going to need to make sure to get a lid on that when they travel to L.A. because those 3-pointer streaks can be huge momentum builders in front of the home crowd.

On the Spurs' side, there were times when the 3-pointer was falling, and times it wasn't. When they weren't hitting, their offense really seemed to struggle. Even if they are open looks, if they're not going in they need to get the ball inside, get a few easier buckets, and then get the 3 going again later.

One final quick note. If Tiago Splitter wants to keep getting playing time in this series, he's going to have to hit his free throws. 1-5 from the line isn't going to cut it.

Aside from that the Spurs played great, and it showed as they won easily again by double digits. Travelling to L.A. isn't going to be a picnic, but if the Spurs keep doing what they've been doing, they may be coming back home with a sweep.
Original Story:
http://www.projectspurs.com/2012-arti...
THE BACKYARD
BEST OF MAXIM
RELATED ARTICLES
LOS ANGELES – The end result may have been the same but the manner in which the Clippers were beat varied greatly from the first two games of their semifinals series with the San Antonio Spurs. Coming out of the shoot ,the Clippers were clearly in control and they even took a 10-point lead into the locker room at the half. To read this article please click the link below.
You have to wonder why the San Antonio Spurs— the most dominant team in the NBA over the last decade or so— still have fans wondering how their "Happy Days" persona still intimidates opposing teams more like Fonzie's 'aaaayy' than varsity nerd Potsie's 'Hey Mr. C.' Tim Duncan seems more like Richie Cunningham or even Mrs. C during his NBA career...
Tim Duncan scored 19 points, helping engineer a 24-0 run in the third quarter after the Spurs trailed by 24 points, and San Antonio defeated the Los Angeles Clippers 96-86 on Saturday to take a commanding 3-0 lead in their second-round playoff series. Tony Parker added 23 points, rookie Kawhi Leonard 14 and Manu Ginobili 13 to help the top-seeded Spurs win their 17th in a row and...
"They're going to come much harder next game," said Tim Duncan of the San Antonio Spurs after his team defeated the Los Angeles Clippers on Tuesday to take a 1-0 Semi Finals series lead. The Spurs didn't play their best offensive game with 18 turnovers, but after a rough first quarter, they played sound defense against the explosive Clippers for an 18-point win. The Clippers...
Experience: Other teams may have bigger names and more current superstars, but no threesome in the NBA have had as much success as the Spurs trio of Tim Duncan, Manu Ginobili and Tony Parker. Duncan and Parker have won three titles together, while Ginobili has starred on two of those. Add in coach Popovich who is the best coach in the NBA and one of the all-time greats and the four...
Air Diaw10) From watching these first two games, you'd never guess that Chris Paul is actually any good9) When Tim Duncan looks quick and comfortable, the Spurs' opponents really don't have a chance in hell8) If Blake Griffin is going to continue to get one more rebound than a dead man, we're going to really have to start calling him a power forward7) ESPN cared so...
Tony Parker scored 22 points on his 30th birthday, Tim Duncan had 18 and the San Antonio Spurs beat the fading Los Angeles Clippers 105-88 on Thursday night, pushing their winning streak to 16 and taking a 2-0 lead in their Western Conference semifinal series. Chris Paul responded to his awful Game 1 with only a slightly better encore, scoring 10 points as the Clippers now head...
With Thursday night's 17-point victory, San Antonio matched Oklahoma City at 6-0 in the playoffs.  Although it would be fair to say the Thunder have faced stiffer competition, it would be equally fair to say that there's no team nearly as hot as Gregg Popovich's band of forgotten veterans, who were supposed to be too old for this about two or three years ago.  Turns out...
The San Antonio Spurs could wrap up their Western Conference semi-final series against the Los Angeles Clippers on Sunday at the Staples Center, as they bounced back from a double-figure deficit at the conclusion of the first quarter on Saturday to beat the Clippers by a final margin of 96-86. The home team came out on fire offensively in the opening period while San Antonio looked...
Spurs vs. Clippers Season Series: Spurs (2-1) (Spurs) Championships: 4 Last Championship: 2007 Last Season: Lost in Western Conference first round Scoring: Tony Parker (18.3), Assists: Tony Parker (7.7). Rebounds: Tim Duncan (9), Blocks: Tim Duncan (1.5), Steals : Stephen Jackson (1.3) (Clippers) Championships: 0 Last Championship: Never won title Last Season: Did not...
NBA News

Delivered to your inbox

You'll also receive Yardbarker's daily Top 10, featuring the best sports stories from around the web. Customize your newsletter to get articles on your favorite sports and teams. And the best part? It's free!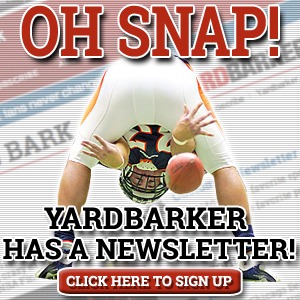 Latest Rumors
Best of Yardbarker

Today's Best Stuff

For Bloggers

Join the Yardbarker Network for more promotion, traffic, and money.

Company Info

Help

What is Yardbarker?

Yardbarker is the largest network of sports blogs and pro athlete blogs on the web. This site is the hub of the Yardbarker Network, where our editors and algorithms curate the best sports content from our network and beyond.