Found October 16, 2013 on Celtics Green ...a boston celtics blog.:
PLAYERS:
Kelly Olynyk
,
Kyle Lowry
,
DeMar DeRozan
,
Rudy Gay
,
Amir Johnson
,
Jonas Valanciunas
,
Avery Bradley
,
Jordan Crawford
,
Jeff Green
,
Kris Humphries
,
Courtney Lee
,
Phil Pressey
,
Rajon Rondo
,
Jared Sullinger
,
Gerald Wallace
,
Keith Bogans
,
Dwight Buycks
,
Landry Fields
,
Tyler Hansbrough
,
Carlos Morais
,
Steve Novak
,
Julyan Stone
,
Chris Wright
TEAMS:
Boston Celtics
,
Toronto Raptors
   at  Boston Celtics (1-4)  at  Toronto Raptors (3-1) Wednesday, October 16, 20137:00 PM ETPreseason Game #6TV: CSNNE, NBA-TV Canada, 511(Comcast), 751(DTV)Air Canada CentreReferees:  Courtney Kirkland, Kane Fitzgerald, Marat KogutThe Celtics face their second set of back to back games in the preseason as they take on the Toronto Raptors on the road.   This will be a homecoming of sorts for the Celtics rookie and resident Canadian, Kelly Olynyk.  Olynyk was born in Toronto and lived there until 7th grade when they moved to Kamloops, BC.  His mother worked for the Toronto Raptors, with one of her jobs being scorekeeper.  The Celtics, unlike in years past, should have the young legs to handle back to back games physically.  The question will be, as a young team,  whether they can handle them mentally.   Toronto comes into this game well rested, having last played on Saturday.   The Raptors are also returning many of the same players from last year along with the same coach so they have those advantages as well.  This is the second meeting between these two teams this season.  The Raptors opened the preseason with a visit to TD Garden which ended in a Celtics 97-89 defeat.  These two teams will also meet in their regular season opener which will also be in Toronto two weeks from today.  The Celtics have had time to work up some chemistry and also to develop some defense and so the Raptors shouldn't expect to shoot 52% in this game as they did in their first meeting.   Despite not being able to get the win, that Celtics defense held the Nets to just 35.5% shooting last night.    The Celtics were impressive in the second night of their first back-to-back of the preseason. In that game, the Celtics dominated the Knicks in a 111-81 victory.    The Celtics should be settling their rotations now that they are 5 games into the preseason.   Coach Stevens has started the same lineup of Crawford, Bradley, Green, Bass and Sullinger in the last two games, but it isn't certain that he will stick with that lineup tonight.  Green and Bass have been outplayed by Wallace and Humphries and so that may play into a change in that lineup.  The Raptors' starting lineup should be Kyle Lowry, DeMar DeRozan, Rudy Gay, Amir Johnson,  and Jonas Valanciunas.  Celtics RosterChris BabbBrandon BassDamen Bell-HolterKeith BogansAvery Bradley MarShon BrooksJordan Crawford Vitor FaveraniJeff Green Kris Humphries Courtney Lee Kelly Olynyk Phil Pressey Rajon Rondo DeShawn SimsJared Sullinger Kammron TaylorGerald Wallace Injuries Rajon Rondo (ACL)out Keith Bogans (thumb)  out Players to WatchJordan Crawford has been the surprise of the season so far.  He has made good decisions and has been the Celtics' best option at point guard so far.   Hopefully he will continue to impress as the preseason winds down. Kelly Olynyk will be playing in front of his home crowd and should have a big game in this one.  He played will last night against the Nets, but fouled out.  Hopefully he can stay on the court in this one to give his Canadian fans a nice show.  Raptors RosterQuincy AcyDJ AugustinDwight Buycks Austin DayeDeMar DeRozan Landry Fields Rudy Gay Aaron GrayTyler Hansbrough Amir Johnson Kyle LowryCarlos Morais Steve Novak Terrence RossJulyan Stone Jonas Valanciunas Chris Wright Injuries None Players to WatchRudy Gay led the Raptors with 17 points in their first meeting.  He is capable of taking over a game if not guarded closely.  It would be good to have Gerald Wallace on him if he starts to get hot.  Jonas Valanciunas gives the Raptors size inside and the Celtics have struggled to control the paint.  The Celtics were outscored in the paint 52-34 in their first meeting and need to keep the Raptors' bigs out of the paint in this one.  Keys to the GameRebound - In the first meeting between these two teams, the Celtics were out rebounded 46-26.  They must crash the boards if they want to win this one.  Defense - The Raptors shot 52% in their first meeting. The Celtics defense has evolved since that first game and they  must defend them better.Get The Offense Going -  The Celtics have struggled to score and they need to work the ball inside more and try to get better percentage shots.  Find What Works - These are still preseason games and the goal has to be to find the combinations and lineups that work best.  They still need to do some experimentation to find the best lineups and best rotation.  Have Fun and Build Chemistry - I've seen screen shots of players laughing together on the bench and that's a good thing.  This team should have fun and continue to build chemistry since there are so many new players this year.  .  [Discuss on CG Forums!]
Original Story:
http://celticsgreen.blogspot.com/2013...
THE BACKYARD
BEST OF MAXIM
RELATED ARTICLES
The Celtics have not looked good this preseason. No amount of excusing-making about the games not counting or a new coach or a vastly revamped roster can make up for the fact that when the players have been on the floor, the results have been uneven at best. The Celtics have treated the first eight minutes of games as warm-up time, routinely falling behind by double digits before...
Trying to make any real judgments based on four games of preseason basketball is a completely absurd thing to do.  But that doesn't mean we can't look at the numbers up to this point and take note of what's been happening. So far Jared Sullinger has clearly been the C's most effective player.  He's leading the team in both scoring and rebounding, putting...
MarShon Brooks' and Jordan Crawford's skill set is as close as it gets. Brooks, who was acquired in the blockbuster trade this past summer, has played quality minutes when his number has been called, and the same can be said about Crawford. With that, let's go inside Brooks' and Crawford's game and compare the two to determine who has advantage  to start on October 30...
Yes. You read that correctly. Danny Ainge told, actor Maris Valainis (Jimmy Chitwood) that "I'm gonna take your spot in the movie [Hoosiers]..."  Segment starts at 12:15 point of interview. Originally Recorded in July of 2013... Those that are not yet familiar with Ty Ray and Nick Gelso's resumes, you should know that it all started with sports. Gelso is the co...
Every morning, we compile the links of the day and dump them here… highlighting the big storyline. Because there's nothing quite as satisfying as a good morning dump.  "We have to become a 48-minute team instead of 38-minute team," Stevens said. "We're pretty good for 38 minutes. We have to maintain that focus and level of play through that." On Wednesday, the Celtics...
Despite having 6 out of their 11 players score in double digits tonight, the Celtics still lost their second straight game to the Raptors, 99-97. As I said in the updates, this defeat drops their record now to 1-5, something that even for the preseason looks ugly. On the bright side, most of those losses were really close, but a close loss still isn't a win. To me, the regular...
I've been waiting for the opportunity when I could begin referring to Jeff Green as "The Green Monster" on a regular basis. I have always been tantalized with Green's talent and this play from the preseason game against The Nets in Brooklyn illustrates why. I was also at this game in Phoenix against The Suns last season. Green totaled 31 points on 11-14 shooting...
  Raptors 99, Celtics 97 Boston Globe (AP) CSNNE ESPN Boston   Boston Globe Despite loss, MarShon Brooks has chance to shine for Celtics - Baxter Holmes looks into Brooks' 15 point 4th quarter.   Boston Herald Raptors inspired young Kelly Olynyk - Mark Murphy discusses the rookie's big game back in his hometown.   ESPN Boston Only whistles have slowed Olynyk - Chris...
Linas Kleiza signed with Fenerbahce Ulker in the offseason, returning to Europe after a four-year deal with the Toronto Raptors. Kleiza said he has no interest in returning to the NBA after being amnestied by the Toronto Raptors in July. Kleiza also talked about how there are only a few teams in the NBA that can win a championship.
Basketball's Boy Wonder Brad Stevens is ready to grow up. But are the Celtics ready right now? The Countdown marches on! Its only eight (business) days away! Can you feel it? The NBA season is set to tip off and we here at Next Impulse can barely contain ourselves. That's why we're breaking down the 10 Most Interesting Storylines for the upcoming season. Incase you're just...
Gerald Wallace does not hold many tender feelings toward the previous stops in his NBA career. "I've got, like, four former teams," Wallace said at practice earlier this week, before the Celtics played the Brooklyn Nets in a preseason game Tuesday. "So there ain't no [added] motivation." Wallace especially does not feel all warm and fuzzy about his most recent former...
If I was THE HUMP, I would keep the cash, but it looks like he will be donating the money to charity. "The ring is indeed Kris' property that he received through his marriage dissolution," the rep said in a statement. "He has long-since moved on." "Kris is very much looking forward to a successful auction at Christie's and of course to returning to the court this upcoming...
NBA News

Delivered to your inbox

You'll also receive Yardbarker's daily Top 10, featuring the best sports stories from around the web. Customize your newsletter to get articles on your favorite sports and teams. And the best part? It's free!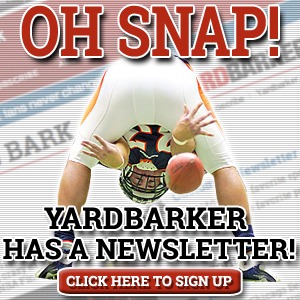 Latest Rumors
Best of Yardbarker

Today's Best Stuff

For Bloggers

Join the Yardbarker Network for more promotion, traffic, and money.

Company Info

Help

What is Yardbarker?

Yardbarker is the largest network of sports blogs and pro athlete blogs on the web. This site is the hub of the Yardbarker Network, where our editors and algorithms curate the best sports content from our network and beyond.