Found March 15, 2012 on NorthWest Sports Beat:
In a move that most expected today the Portland Trailblazers have traded Gerald "Crash" Wallace to the New Jersey Nets for Mehmet Okur, Shawne Williams and a first-round pick.
Wallace will be an unrestricted free agent if he opts out of his player option of $11.4 million for next season.
It was the end of the line last night when the Blazers suffered the fifth most-lopsided defeat (42 points) in franchise history to the New York Knicks.
We've also been hearing according to multiple reports, the Portland Trail Blazers, Minnesota Timberwolves and Los Angeles Lakers are involved in 3-team trade talks that could send Blazers guard Jamal Crawford to Minnesota, Timberwolves forward Michael Beasley to Los Angeles, and Lakers guard Steve Blake to Portland.
New Jersey is 4 games out of the final playoff spot, so this deal for them looks like there trying to make a late push by acquiring Wallace.
We will update this thread with any/all Portland Trailblazers trade chat or actual trades taking place today here.
Original Story:
http://www.nwsportsbeat.com/forums/po...
THE BACKYARD
BEST OF MAXIM
RELATED ARTICLES
The New Jersey Nets acquired forward Gerald Wallace from the Portland Trail Blazers on Thursday for center Mehmet Okur, forward Shawne Williams and a protected first-round pick, Yahoo! Sports reported. Wallace, 29, is averaging 13.3 points and 6.6 rebounds this season for the Trail Blazers. The 32-year-old Okur, who is currently nursing a back injury, is averaging 7.6 points and...
I learned something today: in the seven-year-old girl demographic, Luke Walton = bad, Gerald Wallace = good.  Who knew?   [youtube]IqQt01uFXyc&[/youtube] 
The New Jersey Nets are set to land forward Gerald Wallace from the Portland Trail Blazers, Yahoo! Sports reported Thursday. The Nets will send center Mehmet Okur and forward Shawne Williams to Portland, along with a first-round draft pick in exchange for Wallace, according to the report. The two teams, who reportedly have agreed to the trade in principle, have until Thursday&...
A person with knowledge of the negotiations says the New Jersey Nets have acquired Gerald Wallace from the Portland Trail Blazers for two injured players and a protected first-round draft pick. The Nets sent center Mehmet Okur and forward Shawne Williams to Portland along with their own 2012 draft pick. The pick is protected if it is in the top three, according to the person, who...
With the arrival of spring just days away, the Portland Trail Blazers decided to conduct a rather extreme spring-cleaning on Thursday according to the "Oregonian" as the team traded forward Gerald Wallace to the New Jersey Nets, center Marcus Camby to the Houston Rockets and fired head coach Nate McMillan in his seventh season running the team. Assistant coach Kaleb Canales...
A recent 3-7 slide into 12th in the Western Conference was all General Manager Chad Buchanan needed to begin rebuilding for the future. At the trade deadline on Thursday, the Blazers first sent forward Gerald Wallace away to the New Jersey Nets, acquiring forward/center Mehmet Okur and forward Shawne Williams, and a pair of expiring contracts that are not expected to be retained...
The NBA trade deadline passed at 3pm ET on Thursday and surprisingly there weren't as many deals made as expected. Dwight Howard signed an agreement saying he won't opt out of his contract after the season, so he stayed with the Magic. However, Orlando failed to acquire any additional help. The Lakers and Blazers were two big movers on Thursday. The Lakers got a new point guard...
Go ahead. Say it. Tell us all how you "called this one." Oh? No one? No one saw this coming? No one looked ahead and saw the Blazers pouring their season in to a toilet, piece by piece, and holding down the flush lever with such a force that there would be no misunderstanding their meaning? Well, in earnest, how could you? How could you have foreseen a professional sports...
Deadline Blows UP The Blazers Roster "Crash" Landing After weeks of speculation that Ray Felton and/or Jamal Crawford would be the first two names you would see on the Thursday morning ticker on their way out of Rip City, it surprised me to see that the two names being shipped out of town are Gerald Wallace and Marcus Camby. The Portland Trail Blazers are in full rebuild mode...
Oh Dwight Howard, will you ever make up your mind? After originally demanding a trade, Howard claimed he would stay with the Orlando Magic through next season. Then yesterday he went back on that saying he wouldn't give up the opt-out clause in hi contract. Well today, just hours before the NBA's 3 p.m. trade deadline, Howard has reversed course again, claiming he will not opt...
With the trades of Gerald Wallace (New Jersey) and Marcus Camby, as well as the dismissal of head coach Nate McMillan, the team has entered a much-needed rebuilding mode. For a team that had so much promise just a few seasons ago, injuries and front office upheaval have left this team a shell of its projected future dominance. Brandon Roy has retired, and Greg Oden has now been waived...
The Portland Trail Blazers are moving on a day after making major changes. The Trail Blazers fired coach Nate McMillan, waived former No. 1 selection Greg Oden and traded Marcus Camby and Gerald Wallace on Thursday. Interim head coach Kaleb Canales, who is the youngest coach in the NBA at age 34, is still going through his same routine. Before Friday's game against Chicago...
NBA News

Delivered to your inbox

You'll also receive Yardbarker's daily Top 10, featuring the best sports stories from around the web. Customize your newsletter to get articles on your favorite sports and teams. And the best part? It's free!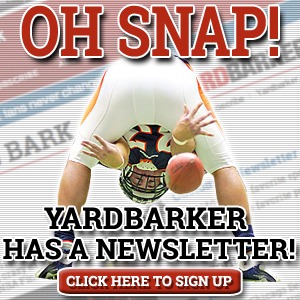 Latest Rumors
Best of Yardbarker

Today's Best Stuff

For Bloggers

Join the Yardbarker Network for more promotion, traffic, and money.

Company Info

Help

What is Yardbarker?

Yardbarker is the largest network of sports blogs and pro athlete blogs on the web. This site is the hub of the Yardbarker Network, where our editors and algorithms curate the best sports content from our network and beyond.