Found March 12, 2013 on The Other Paper:
LeBron James has called DeAndre Jordan's amazing monster jam over Brandon Knight the "Dunk of the year" and the game-stopping moment has taken on a life of its own.  The Staples Center slam, after an alley-oop pass from Clippers teammate Chris Paul, has been debated and shown ad nauseam on ESPN and already immortalized in The New Yorker. Now you too can get posterized by Jordan and not feel any of the humiliating aftereffects and all you need is a credit card. It didn't take long to find a photo — of what will become this Jordan's iconic image over the course of his career — to freeze-frame the play for eternity.  The photo of Jordan's dunk is already for sale at the NBA Store.com and an 8x10 can be had for $14.99 ($69.99 framed). Although there is nothing fancy about the dunk, the raw power of Jordan and the mismatched attempt to block the shot by the Pistons' Knight make it legendary. Probably more so to Clippers fans. Photo: Noah Graham/Getty Images
Original Story:
http://ihatelupica.blogspot.com/2013/...
THE BACKYARD
BEST OF MAXIM
RELATED ARTICLES
If you were wondering if Brandon Knight was still alive following Sunday's dunk of the year from DeAndre Jordan on him, it appears that he still is. From Knight's wiki page: Knight tweeted about the incident following the game: It wasn't in the scouting reports that the clippers threw lobs lol — Brandon E Knight (@BrandonKnight07) March 11, 2013 At least he's still in...
PLAYA VISTA, Calif. By the time Clippers center DeAndre Jordan got home Sunday night, he had already picked up a few thousand Twitter followers who had seen the thunderous dunk he threw down over Detroit Pistons guard Brandon Knight. Then he watched it and saw the reactions of his teammates and fans. I thought they were going to invite me to the White House, Jordan said Monday...
The dunk heard round the world came during last night Pistons-Clippers game. Yeah, we all know by now that DeAndre Jordan destroyed Brandon Knight while completing an alley-oop from Chris Paul. As usual, Twitter and the internet got creative and before long a slew of Brandon Knight memes and GIFs were surfacing. We went digging and pulled the 30 best that the internet had to offer...
Center DeAndre Jordan made a victim of a point guard from Detroit. Unfortunately for Brandon Knight, he will live in infamy for being dunked on and then added to the world of Wikipedia. The Los Angeles Clippers are known as 'Lob City' and for good reason. With high-flyers like Blake Griffin and DeAndre Jordan in [...]
DeAndre Jordan officially ended Pistons Brandon Knight's basketball life on Sunday. This has to be THE sickest dunk of the year. Lob City on full display     Did you see the facial expressions? The bench, Chris Paul, Caron Butler, etc. all had these looks of awe and disgust! It was great. But DeAndre's look as he's walking to the other end of the court was classic. Go ahead...
No, I said your dunk face.If this is your first time on the Internet this week, let me catch you up to speed: DeAndre Jordan of the Los Angeles Clippers dunked so heinously over Pistons guard Brandon Knight that our lives were changed, Brandon Knight died and now we're all living in an alternate universe. I don't know how it happened. It was so ferocious that the Internet put...
Former UK star and current Pistons guard Brandon Knight was just posterized by the Clippers' DeAndre Jordan. Of course, someone updated his Wikipedia page to reflect what really happened. Check it out: Wikipedia  Here's the dunk, for reference:
The Heat and LeBron James may have went on to win their 20th game in a row last night over the Sixers but for a moment during the game, all eyes were on Jrue Holiday and his spectacular dunk on James. During the nip-and-tuck game, late in the 4th quarter, Holiday got free into the lane when he went up at the rim only to catch James trying for the block when Jrue caught him. ...
As a kid you pester your parents to spend their hard earned money not on books, not on new building blocks, but on your favorite athlete's new sneakers. As an adult, you stand in line the night before debating if you really need these shoes, or can you afford to pay your rent a few days late, so you can get the new special edition pair of sneakers that only come out every so often...
The Golden State Warriors appeared to be fading at the wrong time as they seek their first playoff appearance in six years. But if their last game is any indication, they haven't completely lost the edge that made them look like a serious contender in the Western Conference for most of the season. Wednesday night's matchup with visiting Detroit seems to set up favorably...
With Easter Sunday right around the corner Nike has unveiled a collection paying homage to the holiday. The collection features the signature models of LeBron James, Kevin Durant and Kobe Bryant. Presented [...]
There aren't many adjectives remaining to describe the Miami Heat's franchise-best winning streak that has helped them grab the NBA's best record and a commanding lead atop the Eastern Conference. The Philadelphia 76ers haven't had much good come from a regular-season meeting with the Heat in quite some time. Miami hits the road Wednesday night looking to become...
NBA News

Delivered to your inbox

You'll also receive Yardbarker's daily Top 10, featuring the best sports stories from around the web. Customize your newsletter to get articles on your favorite sports and teams. And the best part? It's free!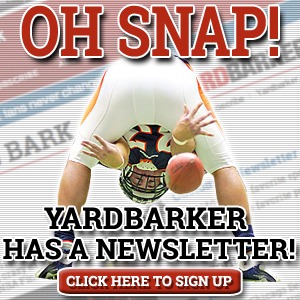 Latest Rumors
The Backyard

Today's Best Stuff

For Bloggers

Join the Yardbarker Network for more promotion, traffic, and money.

Company Info

Help

What is Yardbarker?

Yardbarker is the largest network of sports blogs and pro athlete blogs on the web. This site is the hub of the Yardbarker Network, where our editors and algorithms curate the best sports content from our network and beyond.