Found February 16, 2012 on Sports Blog Net:
PLAYERS:
Ben Gordon
,
Chris Wilcox
,
Mickael Pietrus
,
Avery Bradley
,
Rajon Rondo
,
Paul Pierce
,
Ray Allen
,
Kevin Garnett
,
Greg Monroe
,
Rodney Stuckey
TEAMS:
Detroit Pistons
,
Boston Celtics
[caption id="attachment_1941" align="alignleft" width="300" caption="Ben Gordon shoots the ball against Chris Wilcox and Mickael Pietrus during Wednesday's Celtics-Pistons game at the TD Garden in Boston. (Photo by Brian Babineau/NBAE via Getty Images)"]
[/caption] Even the best teams can't play their starters for 48 minutes, and neither the Boston Celtics nor the Detroit Pistons are among the best teams. Both teams needed contributions from their benches Wednesday night at TD Garden, and the Pistons' reserves won. Reserve guard
Ben Gordon
hit four fourth-quarter three-pointers, part of a 22-point night that helped the Pistons to a
98-88 victory over the Celtics.
Gordon Unguardable in Fourth The Celtics entered the fourth quarter down just 73-72. With 1:30 elapsed, Gordon found himself with the shot-clock winding down and no one else open. Gordon took the 25-foot three-pointer from the top of the key and drained it. He hit a second two possessions later, extending the Pistons' lead to 82-76. Despite both Gordon's success Wednesday and his reputation as a sharp-shooter from his days with the Bulls, the Celtics – in particular guard
Avery Bradley
– continued to play off him near the arch. In the zone and without much pressure, Gordon happily continued shooting from deep, knocking down two more for an insurmountable double-digit lead late in the game. The other Pistons combined to match Gordon with four fourth-quarter baskets. Between far superior free-throw shooting – 24-of-29 overall, vs. 19-of-32 for the Celtics – and a suddenly effective defense, the Pistons never trailed in the fourth quarter and never looked out of control. Rondo Scores Career-High 35, Gets Little Help
Rajon Rondo
set a career-high with 35 points Wednesday, abusing single Piston defenders from all parts of the court for three quarters. He used flashy spins and stretches to maneuver his way around defenders from the post. He drained mid-range jumpers without hesitation, especially in the third quarter, when he scored eight of the Celtics' first 1o. He even knocked down a three-pointer in the second quarter. But the Pistons started double-teaming Rondo in the fourth, and the Celtics' offense ground to a halt. Neither
Paul Pierce
nor
Ray Allen
could get anything close to a clean shot, draining just a combined 25 percent of their field goals. Pierce never looked comfortable on the court Wednesday. His attempts at slashing through the lane never worked, with Pierce usually ending up shooting out-of-position and with a hand in his face. He never got close to the basket, and he never was able to square up before shooting. Allen, meanwhile, looked slow. His greatest strength beyond his shooting is his conditioning, allowing him to run unceasingly without the ball until his defender tires and he's left open in the corner. But against the Pistons Allen rarely moved, and when he did it was rarely for long. He didn't make his first layup until only five seconds remained in the game. Wilcox Starts, Succeeds on Offense but Not Defense
Chris Wilcox
started in place of
Kevin Garnett
, who sat with a sore hip flexor. The move paid dividends on offense, with Wilcox using his considerable speed to run the court. His athleticism shined brightest on two alley-oop dunks from Rondo. The first came in the first and cut Detroit's lead to 12-9. The second came in the third and put Boston up 53-49. Wilcox had to explode through the lane to set both plays up, hanging in the air before catching and redirecting Rondo's passes. The plays seemed to last several seconds each, highlighting both Wilcox's hands and Rondo's accurate passing. Rondo also hit Wilcox for an easier dunk early in the first. While Wilcox made good use of his start on offense, scoring 17 (second-highest behind Rondo) on 8-of-12 shooting and grabbing three offensive rebounds, he and
Jermaine O'Neal
struggled mightily on defense. Center
Greg Monroe
in particular proved difficult to contain, with Monroe scoring 22 points on 11-of-14 shooting, plus four offensive rebounds. The Pistons overall grabbed 11 offensive rebounds and scored 42 in the paint. Wilcox and O'Neal – who finished with an utterly forgettable one point, two rebounds and two blocks in 22 minutes – also could not shut down point guard
Rodney Stuckey
, who made them both look old and slow time and time again. Stuckey led the Pistons with 25 points, and the Celtics' bigs could do little more than foul him as he drove by. Stuckey knocked down all 11 of his free throws, however, making the Celtics' interior defense look like little more than an exercise in futility. Wednesday's game proved that inconsistent, mediocre teams like the Celtics and the Pistons need more than one scorer to win games. The Pistons got 20-plus points from three players, and they won because of it.
Original Story:
http://mgoisman.sportsblognet.com/201...
THE BACKYARD
BEST OF MAXIM
RELATED ARTICLES
People (ahem, Chuck) have been getting on Rajon Rondo lately.  Some of it is warranted, some of it isn't.  The latest criticism of him came last night when he either (a) took way too many shots and disrupted the flow of the offense or (b) didn't take enough shots in the 4th quarter and disrupted the flow of the offense.   So went back and looked at every one of his 27...
When Ray Allen told the media he thinks defenses are keying on him more, I decided to take a closer look at his shots to see just how the Bulls did it.  But what I found was, at least last night, Ray Allen got enough space to make shots... he just didn't.  Here's his first shot of the game.  He's already in his shooting motion with the defender a good 2 feet...
So after a bevy of disheartening injury news yesterday, there seems to be better news today on the C's injury front.  Kevin Garnett (hip flexor) did participate in shoot around and is being called "probable" for tonight.  Mickael Pietrus (right knee) said he's definitely playing tonight, but what he says and what Doc Rivers says might be a different story...
Hi, Rajon Rondo.  You have been playing really well lately.  Congrats.  Yet, the media does not seem to be going into any kind of Rondelirium.  Your fans are not organizing into groups and calling themselves Ronbros.  Would you care to know why?  It's because America is not even remotely surprised that you are capable of [...]
The Celtics came off of a pretty big high Sunday after beating the Chicago Bulls. They followed that up with one of the lower lows of the season dropping a game they should have won to the Detroit Pistons, 98-88. The Pistons out-hustled the Celtics for most of the game but especially when it counted [...]
Detroit's Ben Gordon looked very comfortable in his new role coming off the bench and coach Lawrence Frank continued to tweak his lineup.
Tim Duncan had 18 points and 13 rebounds, and the San Antonio Spurs overcame a spirited Detroit rally to beat the Pistons 99-95 on Tuesday night for their eighth consecutive victory. Detroit trailed by 15 in the fourth quarter but came back to take the lead behind Ben Wallace, the veteran big man who set a record by appearing in his 1,055th career game - the most for an undrafted...
Pistons center Ben Wallace, who is retiring after the season, faced Tim Duncan and the San Antonio Spurs for the last time Tuesday night. Wallace scored nine points and had five rebounds in the Pistons' 99-95 loss. Duncan had 18 points and 13 rebounds.
The upcoming road trips will most definitely be the toughest test the Celtics will face this regular season. After a home matchup versus the ailing Detroit Pistons on Wednesday (the 15th), they embark on a five game road trip visiting the Bulls, Pistons, Mavericks, Thunder, and Cavaliers. The Thunder and Cavaliers matchup will, however, be broken up by All-Star weekend, of which...
The Pistons take on the Sacramento Kings tonight at 7:30 p.m.
NBA News

Delivered to your inbox

You'll also receive Yardbarker's daily Top 10, featuring the best sports stories from around the web. Customize your newsletter to get articles on your favorite sports and teams. And the best part? It's free!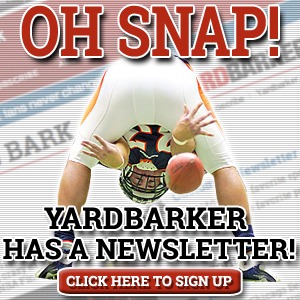 Latest Rumors
The Backyard

Today's Best Stuff

For Bloggers

Join the Yardbarker Network for more promotion, traffic, and money.

Company Info

Help

What is Yardbarker?

Yardbarker is the largest network of sports blogs and pro athlete blogs on the web. This site is the hub of the Yardbarker Network, where our editors and algorithms curate the best sports content from our network and beyond.