Found December 02, 2011 on Fox Sports Ohio:
It took all of about, oh, 27 seconds after NBA owners and players reached a tentative deal for the rumors to start their spin. Chris Paul longs to play in New York. Dwight Howard aches to play in L.A. Every other available body is craving a large-market or warm-weather or generally happening city of his own. This is the NBA, man. This is the steak-and-jet set. The fact both Paul and Howard already play in trendy towns is beside the point. New Orleans aint New York, insist the NBA-writing scribes. Disney World aint no Disneyland, declare those who view pro basketball as more of an amusement park ride than an actual athletic event. And yes, this is exactly the kind of chatter the league had hoped to avoid when it reached a collective bargaining agreement a little more than a week ago. Especially since the new CBA, while decided upon, has yet to be made official. But thats OK. This is the NBA today. This is a world ruled by social media, where quick and often meaningless chirps take priority over real facts every time. And in this world, the NBA pretty much stands alone. Seriously. No other sports league is as dominated by gossip-mag style headlines and highlights as the NBA. Twitter, it seems, has become more significant than the All-Star Game and Finals combined. Its loads of fun, for sure. At least, it is for so many who write and read about such things. It is for those who dont care how many points Lamar Odom scores or how many rebounds he grabs -- provided he hooks up with a Kardashian. Problem is, a lot of what were hearing today is based on yesterdays CBA. Problem is, a lot of folks just picked up where they left off long before the lockout ever began. Problem is, the NBA is no longer just about NYC and TNT and ABC. Oh, most of the big-time reporters still live and work there, and most of them do a bang-up job. Most also still like to think they remain at the center of the basketball universe, and most will tell you everyone else thinks so, too. And you know what? Most are right. Who wouldnt want to play in Madison Square Garden? Who doesnt want to take the court in the same uniform as their celebrity pals? Honestly, though. Nothing wrong with any of that. And any of it can still happen from time to time. Its true. Chris Paul really could end up with the Knicks. In fact, if the Knicks sent Carmelo Anthony to the Hornets in return, it could happen tomorrow. Sound ridiculous? Of course, but no more unlikely than the idea of the best players continuously congregating in the same town to form their own version of the Superfriends. This is about to become a devastating new reality for some players and fans and folks who live to tweet. They are about to find out that this NBA has little in common with that NBA. None of this is to say the Heat and Lakers are headed for the commode. None of it is to imply Charlotte and Milwaukee are locks to meet in the conference finals. But the CBA has changed things. I repeat: The owners won. Small-market franchises really do have a better chance. The playing field really is level. OK, maybe not as level as small-market fans would like, but its a lot closer. And it will only get nearer as we move along. How this has happened can be explained in one short and simple sentence. You can even call it a tweet if it helps you understand. Either way, here it is: In order for owners of teams located in big-market or warm-weather or generally happening cities to stockpile superstars, they will have to pay out the wazoo. Then they will pay some more. They will be nailed with penalties, all financial -- or the kind that businessmen hate most. They will be severely limited in their ability to make additional roster moves. They will end up hating their lives. And for those owners and their teams, thats pretty much the good news. So go ahead. Keep dreaming. Keep listening to the folks who insist the NBA remains a four- or five-team league. For a while, they might be right. But it wont be long before those folks need to make a choice: Shut up, or suffer a fate far worse than Dwight Howard playing center in Orlando. It wont be long, rest assured, before those folks are laughed right off Twitter. Follow Sam Amico on Twitter @SamAmicoFSO
Original Story:
http://www.foxsportsohio.com/12/02/11...
THE BACKYARD
BEST OF MAXIM
RELATED ARTICLES
Chris Paul is in New Orleans and working out with Hornets teammates. Paul, who is the object of rampant trade talk because he can opt out of his contract after this season, says his focus is purely on being with current teammates and getting ready to play for New Orleans this season. Thursday was the first day NBA players were permitted to use team facilities for voluntary workouts...
So as feared (and expected) Chris Paul and Dwight Howard plan on demanding trades to teams they want to go to. Chris Paul's agent has just requested a trade to the Knicks and expect a trade involving Dwight Howard and Andrew Bynum to eventually occur. Stars all want to form "super teams." One already is in Miami. Next  'Melo, Amar'e, and Chris Paul started...
Dwight Howard has much to consider before deciding where he wants to play. Dwight has a chance to meet with Magic GM Otis Smith on December 9, so we're not concerned with the lack of dialogue just yet. From the Orlando Sentinel: "Dwight Howard's long-term plans still remain a mystery to the Orlando Magic — and perhaps even to Howard himself. As of 7 Friday night, Magic...
In theory it was a great idea….All of the chatter about Boston's interest in Chris Paul is a moot point because the All-Star point guard will not sign a long-term contract extension with the Celtics, according to a person close to the situation. Boston would love to acquire Paul for a package built around point guard Rajon Rondo, and has been seeking a third trading partner...
Editor's note: The 2011-12 NBA season was supposed to tip off Nov. 1. With no games to watch, NESN.com will help fill the void by posting a dunk video. Los Angeles Lakers guard Kobe Bryant is known more for his fade-away jumper nowadays, but a younger Bryant made Orlando Magic center Dwight Howard look defenseless in the 2004-05 season. Bryant drove to the basket from the left...
Two sources say Leon Rose never requested a trade of his client Chris Paul to the Knicks.
Lakers forward Matt Barnes said both Dwight Howard and Baron Davis want to play for the Lakers.
NBA News

Delivered to your inbox

You'll also receive Yardbarker's daily Top 10, featuring the best sports stories from around the web. Customize your newsletter to get articles on your favorite sports and teams. And the best part? It's free!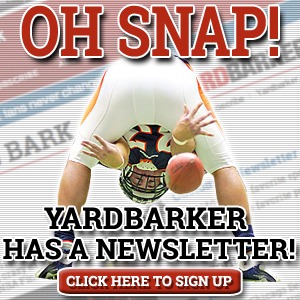 Latest Rumors
The Backyard

Today's Best Stuff

For Bloggers

Join the Yardbarker Network for more promotion, traffic, and money.

Company Info

Help

What is Yardbarker?

Yardbarker is the largest network of sports blogs and pro athlete blogs on the web. This site is the hub of the Yardbarker Network, where our editors and algorithms curate the best sports content from our network and beyond.