Found October 31, 2012 on NBA 24/7 365:
PLAYERS:
Andre Iguodala
,
Andrew Bynum
,
James Harden
,
Ty Lawson
,
Stephen Curry
,
Monty Williams
,
Amare Stoudemire
,
Tim Duncan
,
Stephen Jackson
,
Drew Gooden
TEAMS:
Denver Nuggets
,
Philadelphia 76ers
,
Houston Rockets
,
New York Knicks
,
San Antonio Spurs
,
Milwaukee Bucks
The 700 Level: Tonight, Andre Iguodala makes his return to Philadelphia.  This was the big news in Sixerville until the franchise announced earlier today that they'd be debuting "Big Fella," the world's largest t-shirt cannon, on Wednesday evening.  "Big Fella" weighs 600 pounds, fires 100 t-shirts in just 60 seconds, and looks like it'll probably scare the crap out of little kids.  Rather than t-shirts, I think they ought to use it to disperse Andrew Bynum replica wigs. Eye On Basketball: Thanks to James Harden's brand new contract with the Rockets, Houston's strip club industry is predicting an excess of $80 million in added revenues over the next five years.  Also, maybe James Harden can finally afford to visit a dentist. Bleacher Report: The Nuggets have awarded Ty Lawson a four-year, $48 million contract extension.  I linked you to Bleacher Report because their article compares Masai Ujiri's philosophy on building basketball teams to buying over-sized clothes for growing children.  Hopefully, for Ujiri's sake, baby JaVale grows into his new overalls! Yahoo!: The Warriors will bet $44 million dollars on the ankles of Stephen Curry.  Being that he's so much fun to watch, hopefully Curry can stay healthy and live up to his new, four-year contract extension. Nola.com/Pro Basketball Talk: Eric Gordon, who participated in his first full practice of the preseason just three days ago, is being put on the shelf indefinitely due to soreness in the same damn knee that kept him out nearly all of last season.  Monty Williams is presenting the "indefinite" tag as a method of dodging the media's constant Gordon-related inquiries, but EJ's history causes it to come across as a death sentence. Posting And Toasting/NJ.com: Amare Stoudemire's Range Rover is currently submerged in water.  To make matters more unpleasant, the water appears to be full of garbage.  Kind of like his left knee. The Basketball Jones: Tim Duncan asked to rap on Stephen Jackson's album.  Unfortunately, Stephen Jackson said no. NY Times: Thursday's Knicks @ Nets game has been postponed by request of Mike Bloomberg.  Since TNT will still be carrying Thunder @ Spurs, I hope they devote the first three hours of their NBA block to a special, extended, Shaq-free edition of Who He Play For? TRNUSA.COM: Drew Gooden has opened a Wing Stop franchise in Orlando.  He plans to open more, so don't make fun of Drew Gooden at any Wing Stop location.  He just might be your chef. Youtube: Kyrie Irving Uncle Drew is back, and he brought an old friend to Crenshaw!
Original Story:
http://nba247365.com/?p=8180
THE BACKYARD
BEST OF MAXIM
RELATED ARTICLES
Following a surprising second round playoff appearance and a near-shocking upset of the Boston Celtics, big changes came in the summer for the Philadelphia 76ers. For one, in came all-star center Andrew Bynum and out went franchise stalwart swingman Andre Iguodala. With Bynum came veteran guard Jason Richardson, then the Sixers signed sharpshooters Nick Young and Dorell Wright while...
Philadelphia, PA – The Philadelphia 76ers and guard Jrue Holiday have come to terms on a multi-year contract extension.  Please Click Here To Read This Story
STAYING IN PHILLY
The Philadelphia 76ers and point guard Jrue Holiday reportedly beat the deadline for a contract extension by minutes and agreed on a deal.
The Philadelphia 76ers will be without offseason acquisition Andrew Bynum when they take on the Denver Nuggets to open their NBA regular season tonight, reports NBA.com.While Bynum remains indefinitely sidelined with a bone bruise in his right knee, the Sixers faithful would have traded Iguodala for some warm bodies to fill the training camp roster.Bynum continues to be hampered...
Andrew Bynum has begun low-impact conditioning and will likely need several weeks to reach game shape.
PHILADELPHIA -- The Philadelphia 76ers are expected to be without center Andrew Bynum, their prize offseason acquisition, when they open the 2012-13 season Wednesday against a Denver Nuggets team featuring former 76ers' All-Star Andre Iguodala. Bynum, acquired in August from the Lakers in a four-team trade, is bothered by chronic knee soreness. The Sixers nonetheless appear...
Spencer Hawes had 16 points and 12 rebounds to lead the Philadelphia 76ers to an 84-75 win over the Denver Nuggets on Wednesday night. Hawes had a crowd of nearly 20,000 fans chanting ''Spen-cer Hawes!'' in the fourth quarter after he turned back the Nuggets with a string of big baskets and blocked shots. Coming off the bench, Hawes had five blocked shots. Jrue Holiday...
The Philadelphia 76ers cruise to a 84-75 win over the Denver Nuggets on Wednesday night at the Wells Fargo Center, but the point of emphasis was on a storm tonight, no not Hurricane Sandy but a 7-foot storm by the name of Spencer Hawes. Hawes played phenomenally Wednesday night as he poured in double-double numbers (16 points, 12 rebounds, and 5 blocks) while shooting 66 percent...
PHILADELPHIA – Andre Iguodala had the oddest of nights in his first game against his former team Wednesday night. He was booed, and he was accorded a standing ovation. Most significant of all was the 84-75 loss the Philadelphia 76ers hung on Iguodala and the Denver Nuggets in both teams' season opener. Spencer Hawes had 16 points, 12 rebounds and five blocked shots off the...
Well the 76ers finally give Jrue what he's been looking for since the off-season, a new contract and a home on South Broad Street. Jrue Holiday and the Philadelphia 76ers have agreed upon a four-year, $41 million extension that will take him through the 2017 NBA regular season. With minor incentives added to the contract, Holiday's deal can potentially reach up to $46 million...
Welcome back to Philadelphia, AI.The new Denver Nuggest small forward returned to play his former team and showcased what he's always did for them: throw down monster dunks. I'm sure they miss him.
Early in fourth quarter the Sixers were up by 14, but Denver came roaring back with a 15-2 run to close to one point. No matter. Jrue Holiday hit a three-point play and to open up the lead and the Sixers ended up winning, 84-75. Holiday had 14 points. Spencer Hawes lead the Sixers with 16 points including 2-3 from three-point land and had five blocks. He had a baseline jumper on...
NBA News

Delivered to your inbox

You'll also receive Yardbarker's daily Top 10, featuring the best sports stories from around the web. Customize your newsletter to get articles on your favorite sports and teams. And the best part? It's free!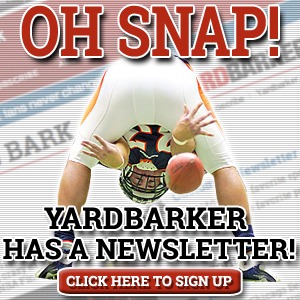 Latest Rumors
Best of Yardbarker

Today's Best Stuff

For Bloggers

Join the Yardbarker Network for more promotion, traffic, and money.

Company Info

Help

What is Yardbarker?

Yardbarker is the largest network of sports blogs and pro athlete blogs on the web. This site is the hub of the Yardbarker Network, where our editors and algorithms curate the best sports content from our network and beyond.