Found April 17, 2013 on Laker Nation:
Has There Ever Been A More Eventful Lakers Season? Think about it. There have certainly been better seasons in Laker-Land. Many eventful ones too – 2008 springs to mind – from Kobe's trade demand, to Bynum's emergence and injury, through Gasol's arrival and a Finals run. 2004 was pretty eventful too. Phil even wrote a book about it. None of these seasons come even CLOSE to the roller coster ride the 2012-13 campaign has been. July: Steve Nash! Woo Hoo! Finally, a point guard! (Is Dwight Howard Coming?) August: Dwight is here! The Next Franchise Center!  The future is secure! (Or is it – Will Dwight bolt this summer?) Training Camp. Princeton Offense. Steve Blake Gets Hurt. 0-8 Pre-season. Nothing to see here, talk to us in June. The Season Begins…with a loss to the shorthanded Mavericks. Nash hurt. Mike Brown fired. Weekend at Bernie's! Kareem gets a statue (who cares if he had to ask for it)! "We Want Phil!" Will we get Phil? Nope, it's D'Antoni. Jordan Hill gets hurt. Jamaal Wilkes' jersey hung from the rafters. Phil Proposes to Jeanie. Pau Gasol benched at the end of critical games. Losses pile up. The Lakers are moving backward, not forward. Kobe locks down Irving! Then Jennings! 17-25. Team Meeting. Does Dwight have a problem with Kobe? Appears that way, but doesn't seem like he wants to talk about it. "The Lakers are not going to make the playoffs." Pau hurt. CLARKSANITY! Kobe is a facilitator! "The Lakers need to trade Dwight Howard because he is leaving." Pau comes back. Dwight Howard goes down (Should he play through the pain?) The Lakers begin to right the ship. All-Star break is no break from Laker news, with reports of Dwight "mocking" Kobe in the locker room at All-Star Weekend, and of the two flying to Houston together and not speaking. Pau gets hurt – again. Rest in Peace Dr. Jerry Buss. #WinforDrBuss Kobe gets hurt (Was it dirty? intentional?!). Jamison gets hurt (but doesn't miss time). Clark gets hurt (but doesn't miss time) Nash Gets hurt – again. Despite it all, the Lakers keep winning (19-8 since the 17-25 crater), and fight their way back into the playoffs. Can they challenge for the 6 seed?… Nope, they drop 3 games within a week and a half to Phoenix, Washington (at home) and Milwakee), and fall out of the top 8. The Lakers rally back! Shaq's Jersey is retired (backwards). "We Want Phil!" returns. Kobe is playing 48 minutes a night! Metta gets hurt. Metta RETURNS miraculously less than 2 weeks after having knee surgery. Kobe goes down – for the season. Torn Achilles. Instead of folding, the Lakers beat the Spurs – their possible first round opponent, behind Dwight Howard and Steve Blake, keeping their playoff hopes alive. The 2012-13 Lakers have experienced extreme highs and extreme lows, and somehow they are still fighting on the final day of the season, their fate uncertain, but entirely within their control. It is only fitting that a season so eventful will end on a night so unpredictable. Based on the outcome of two games in a 5 hour span, the Lakers will land in one of THREE spots in the standings. Win, and the Lakers are 7th, and have a date with vulnerable San Antonio. Lose, after Utah loses means running into a massacre in Oklahoma City in the first round. Lose after Utah wins, and the Lakers season is over. Even if it all ends tonight, this has been the most eventful season in recent Laker History. If they make the playoffs, the way this year has gone, you REALLY never know what will happen… The post Has There Ever Been a More Eventful Lakers Season? appeared first on Laker Nation.
Original Story:
http://lakernation.com/has-there-ever...
THE BACKYARD
BEST OF MAXIM
RELATED ARTICLES
Mike D'Antoni was extraordinarily harsh on Pau Gasol when he took over the job as head coach of the Los Angeles Lakers in November, but he's finally softening his stance on the big man. Gasol returned to the starting lineup on March 25 after missing six weeks with a foot injury. The team has gone 8-2 in its last 10 games — all of which Gasol has played over 30 minutes. Save...
Dare I say these words… Is Dwight Howard… maturing? Lately it seems like Dwight Howard is beginning to accept his new role as a leader in LA. With Kobe out for 6-9 months, in Kobe years thats like 3-6 months, Howard is getting an early taste of what this LA team has to offer and what is being expected of him. From insidesocal.com, Howard spoke to the press about stepping up to...
Kobe isn't around to tell him to keep the clown act in Orlando, so Dwight is back to his happy-go-lucky self. Since, he doesn't like to use the Superman moniker anymore after Shaq punked him, he is thinking about trying out a new name. Dwight also suggested he could be the "Chocolate Mamba." And sell a snack bar by that name. — KEVIN DING (@KevinDing) April 16, 2013 I...
PAU! RIGHT IN THE KISSER!
Kobe Bryant took to Twitter to show that even though he won't be on the court during the team's playoff run doesn't mean he doesn't have his teammate's backs.
The big news Wednesday night was that the Los Angeles Lakers earned the No. 7 seed in the Western Conference playoffs with a 99-95 overtime win against the Houston Rockets. But a story that largely went under the radar was that Lakers center Dwight Howard became the youngest player in NBA history to notch 9,000 rebounds The 27-year-old grabbed his 9,000th rebound in the first quarter...
If this was an episode of "24″ (I know ironic), Dwight would be checking in to make sure Kobe was never released from hospital (I miss Jack Bauer). I believe Dwight somewhat, when he says that Kobe has helped him this season, but I also believe, he is embracing the fact, that he can be the "MAN" while Kobe is injured. Frankly, for the Lakers to prosper, even when Kobe comes...
The Phoenix Suns traded away two-time league MVP Steve Nash and let former All-Star Grant Hill leave to kick off a rebuilding effort, knowing it would likely lead to a difficult 2012-13 season. They probably didn't expect it to be this tough. With no go-to scorer, continuing defensive deficiencies and an interim coach who doesn't know if he'll be back in front of the...
Dwight Howard's first season with the Los Angeles Lakers has been filled with more twists, setbacks and disappointments than he ever imagined when he was traded last summer. He's still hoping the Lakers can come up with a few more surprises for the playoffs. Los Angeles reached the postseason as the Western Conference's seventh seed with an overtime victory over Houston...
Photo courtesy of Noah Graham, Getty Images In a pre-game interview, John Ireland asked Coach Mike D'Antoni what he planned to tell the team in order to get ready for tonight's game. "Bad things are gonna happen, " D'Antoni said. "But don't tie your troubles together." There were certainly troubles with which the Lakers had to face tonight. A team who averaged the...
Mitch Kupchak also expressed optimism that Steve Nash could return for Game 1 on Sunday.
Kobe Bryant recently underwent surgery to repair his torn Achilles.  According to Kobe Bryant, Dwight Howard visited him twice in the hospital.  Howard knows the feeling of having to miss [...]
Steve Blake scored 24 points, Pau Gasol added his seventh career triple-double, and the Los Angeles Lakers secured the seventh playoff seed in the Western Conference with a 99-95 overtime victory over the Houston Rockets on Wednesday night.
Lakers News

Delivered to your inbox

You'll also receive Yardbarker's daily Top 10, featuring the best sports stories from around the web. Customize your newsletter to get articles on your favorite sports and teams. And the best part? It's free!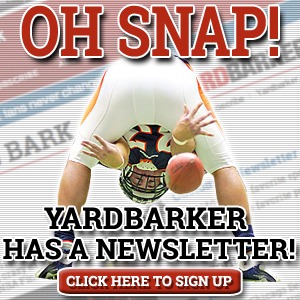 Latest Rumors
Best of Yardbarker

Today's Best Stuff

For Bloggers

Join the Yardbarker Network for more promotion, traffic, and money.

Company Info

Help

What is Yardbarker?

Yardbarker is the largest network of sports blogs and pro athlete blogs on the web. This site is the hub of the Yardbarker Network, where our editors and algorithms curate the best sports content from our network and beyond.