Found June 06, 2012 on Fox Sports Florida:
MIAMI The Heat are one loss from bust. At the start of the season, Miami players didn't mind putting pressure on themselves. Big man Chris Bosh called the Heat the best team in the NBA. Guard Dwyane Wade said, "If we don't win a championship, yes, it's a bust year." Stunningly, the Heat now find themselves one game from the season possibly blowing up. And it could happen even before the NBA Finals. The championship-tested Boston Celtics ground out a 94-90 win Tuesday night at AmericanAirlines Arena to take a 3-2 lead in the Eastern Conference finals. A loss Thursday at Boston, where Miami has dropped 15 of its past 16 regular-season and playoff games, and it's all over. "We have no choice," said Heat forward LeBron James. "It's either win or go home." James was only member of Miami's Big Three not to make a bold declaration at the start of the season. But, if the Heat lose the series to the Celtics, he'll end up taking the most criticism. It would mark nine times in nine years he has failed to win a ring. James led all scorers Tuesday with 30 points and pulled down 13 rebounds. But he showed some weariness in the second half, when he played all 24 minutes and shot just 4 of 13. When the game came down to its most crucial point, James was on the wrong end of it all. With the Celtics clinging to an 87-86 lead, his longtime rival, Boston forward Paul Pierce, drilled a 25-foot 3-pointer with 1:12 remaining and James draped all over him. "We played it the best way we could," James said. "I contested it, and he made a shot. That's what big-time players do. They make big shots." James, fresh off winning his third MVP, was the big-time player supposed to get the last laugh in this postseason. It still could happen, but obviously James and his buddies are hardly in the most ideal of spots. "Only time will tell," said Wade, who added 27 points on a night no third player cracked double digits for Miami. "We normally respond well to desperation." It hasn't helped Heat fortunes that Bosh missed the previous nine playoff games due to an abdominal strain suffered May 13. Bosh was back Tuesday but he didn't play a second in the fourth quarter when the game was on the line. Bosh, who got a standing ovation when he came off the bench to enter the game midway through the first quarter, was solid in the 14 minutes he logged in the first three quarters. He finished with nine points and seven rebounds, but Heat coach Erik Spoelstra shied away from using him down the stretch. "I did," Spoelstra said when asked whether he thought about inserting Bosh at that point. "And I didn't think it would necessarily be fair to him to throw him in with three minutes to go. But I thought he gave us good minutes." One could debate whether Spoelstra should have taken a chance on Bosh. Then again, he had been on the floor for the final 3:48 of the third quarter when Boston outscored Miami 11-0. That overall was a 15-1 Celtics run, which turned a 59-50 deficit into a 65-60 lead at the end of the third. "I was ready," Bosh said about a possible late-game stint. "If (Spoelstra) felt it wasn't fair, then that's great. But I think we still had enough to win the game, no matter what happened." Bosh said "felt good" and had "more to give." He'll have a chance to give everything he's got when the Heat go to Boston with their season on the line. This is hardly what Miami expected during this postseason. The East looked ready to be claimed by the second-seeded Heat after No. 1 Chicago lost star guard Derrick Rose to injury in the first round and was bounced out. Yes, Bosh's injury in Game 1 of an East semifinal against Indiana was a setback. But the Heat, with James and Wade scoring in bunches like no NBA combo has done since Jerry West and Elgin Baylor in the 1960s, still beat Indiana 4-2. And they jumped out to a 2-0 lead on Boston. Stunningly, though, the Celtics have come back. They've used their veteran savvy to exploit the Heat at their weak spots. That includes in the post, where Boston center Kevin Garnett was the best player Tuesday with 26 points, 11 rebounds and two blocks. "They have championship DNA," Spoelstra said of the Celtics, who won the title in 2008 and nearly added another in 2010. "They have what we're trying to get." Plenty of folks in the nation don't want to see Miami get that. There is still some lingering bitterness with how the Heat put their Big Three together in the summer of 2010. "We're used to it. People wanting us to not play well the entire year," said Miami forward Shane Battier, who said his Heat played hard Tuesday but didn't play "intelligent" for stretches against one of the NBA's smartest teams. "It's no different. It doesn't matter what anybody says or feels about us or throwing Heat demise parties. The only thing that matters is giving an effort that's worthy of winning in Game 6." In Game 6, all eyes will be focused on James in an arena where he's suffered some of his toughest defeats. With Cleveland, he lost Game 7 of an East semifinal in 2008 and Game 6 of an East semifinal in 2010, when he played his final game for the Cavaliers in a series they lost 4-2. "We wouldn't want to be in this situation," James said about being one game away from yet another playoff ouster. "But we never get too high or get too low in a series. We had an opportunity to come home and take the lead but we didn't. So we got to go up to Boston and win a game . . . That's the only thing we got to do. We have no other way other than just to win and extend the series." If the Heat don't extend it, there will be plenty of offseason questions. The biggest would be: Will the Big Three remain together next season, especially with many teams already fearful of a more punitive luxury tax that will be implemented in the NBA for the 2013-14 season? For now, though, there's still time to save the season. Wade was asked what kind of pressure is on the team in light of his statement in which he had called it a "championship" or "bust year." "(There's) as much pressure as winning the next game," said Wade, who at least does have a ring from when Miami won it all in 2006. "And then we go from there." That would be to a potential Game 7 Saturday at AmericanAirlines Arena. And the Heat still would be one loss from bust. Chris Tomasson can be reached at christomasson@hotmail.com or on Twitter @christomasson
Original Story:
http://www.foxsportsflorida.com/06/06...
THE BACKYARD
BEST OF MAXIM
RELATED ARTICLES
On the eve of Game Six of the Eastern Conference Finals between the Miami Heat and Boston Celtics, we turn to Green Bay Packers, Pro Bowl wide receiver, Greg Jennings for knowledge of LeBron James lack of closing abilities. Yes. Greg Jennings. When Jennings dropped by the Mike Heller Show on The Big 1070 in Madison, Wisconsin he was asked about LeBron not being a great closer. Here's...
Twitter / Pflanns: Chris Bosh is still a game via kwout Why would Miami play the guy if he's not ready to go full bore?  Either Bosh is ready or he's not.... or Spoelstra is BS'ing us and he'll play 34 minutes.
Prior to Game 4 in Boston, Erik Spoelstra remained adamant about the fact that the Heat have absolutely no timetable for the return of Chris Bosh. Bosh has been making progress and participating in on-court drills since the start of the series, but it appeared he still had some time to go on the road to recovery. Miami's overtime loss to the Celtics in Game 4 may have accelerated...
Throughout his time in Cleveland, there were always rumors that LeBron James did not get along well with then-head coach Mike Brown. That seems to be the case anytime a team has several chances to win a championship and comes up short. If you ask Shaq, he'll tell you LeBron never wanted to listen to Brown while he was playing under him. With that in mind, you have to wonder if...
Thanks to JHB in the shoutbox for the find.
RIPE FOR PARODY
This NBA Playoff season we have experienced some bizarre, but entertaining fashion choices from the likes of Russell Westbrook, Dwyane Wade and Kevin Durant to name a few. Talk show host, Conan O'Brien gives us some 'interesting NBA fashions during the playoffs.' It's only a matter of time until an NBA player dons a [...]
The kid is also needed at my bedroom door for the morning when one of my broads exits and must do her own Lebron James or Dwyane Wade walk of shame to her car. [Follow me @TravisHouser]
We can't see the Boston Celtics. Their shocking and amazing run to a 3-2 advantage in the Eastern Conference Finals has been blotted out by the stars of these NBA playoffs -- Kevin Durant, LeBron James, Dwyane Wade, Joey Crawford, Bill Kennedy, Derrick Stafford, Ed Malloy, Dan Crawford and Flop City. You don't recognize those last six names? Sure you do. Their names trend...
The Celtics survive a Dwayne Wade missed three at the buzzer in overtime that would have won the game for the Heat and gave them a commanding 3-1 lead in series going back to Miami Tuesday night. Instead the Celtics have tied the series at 2 and have a chance to take back home court advantage in game 5 with a win on south beach tomorrow night. I agree with what Doc said that the...
The Boston Celtics knotted up the Eastern Conference Finals with the Miami Heat at two games a piece with an overtime victory in Game 4 in Boston.  Boston led by 14 at the break, but Miami came back to tie the game early in the fourth quarter and the game went back and forth down to the closing minutes, including the mandatory debate regarding LeBron James' clutchness.  That...
NBA News

Delivered to your inbox

You'll also receive Yardbarker's daily Top 10, featuring the best sports stories from around the web. Customize your newsletter to get articles on your favorite sports and teams. And the best part? It's free!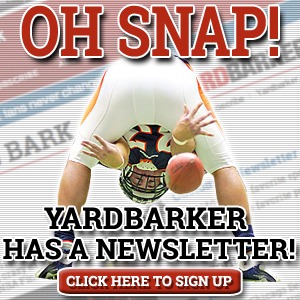 Latest Rumors
The Backyard

Today's Best Stuff

For Bloggers

Join the Yardbarker Network for more promotion, traffic, and money.

Company Info

Help

What is Yardbarker?

Yardbarker is the largest network of sports blogs and pro athlete blogs on the web. This site is the hub of the Yardbarker Network, where our editors and algorithms curate the best sports content from our network and beyond.