Found December 29, 2011 on Fox Sports Florida:
PLAYERS:
Norris Cole
,
Kyrie Irving
,
Dwyane Wade
,
Udonis Haslem
,
LeBron James
,
Rajon Rondo
,
Bojan Bogdanovic
,
Erik Spoelstra
,
Chris Bosh
,
James Jones
,
Mike Miller
,
Juwan Howard
,
Mario Chalmers
TEAMS:
Miami Heat
,
Cleveland Cavaliers
,
Boston Celtics
,
Minnesota Timberwolves
MIAMI Norris Cole sets goals high. And he claims to regularly reach them. Cole aimed to be top five in his graduating class at Dayton (Ohio) Dunbar High School, Ohio. He finished No. 2. Cole wanted to become the first to be named Player of the Year and Defensive Player of the Year in the Horizon League while at Cleveland State. Check. Cole sought to be a first-round NBA pick even though Cleveland State hadn't had one since the quite forgettable Darren Tillis was taken by Boston in 1982. He reached that when he went No. 28 last June. Now that Cole has entered the NBA with Miami, he has established new goals. So what are they? "I don't really want to tell them," Cole, 23, said. "But I have four goals I set at the start of this year, and I think about them every day. I set them pretty high. The higher the goals are, the better it is. If you reach for the stars and you fail, you still land in the clouds. So that's my attitude on things." After what he did in just his just his second NBA game, one wonders if Cole might want to reset some of those goals, making them even higher. The Heat point guard captivated a national television audience Tuesday by coming off the bench to score 20 points, including eight of his team's last nine, in a 115-107 win over Boston. It was a dream night, although Cole did wake up from it. He had a modest five points the next day at Charlotte. Still, the 6-foot-2 Cole is averaging a steady 10.7 points, 2.7 rebounds and 1.7 assists in 23.0 minutes through three games. Only four NBA rookies were averaging more points in this young season entering Thursday, and none is named Kyrie Irving. The point guard who went No. 1 in the draft to Cleveland averaged 10.0 points in his first two games. "I know how hard this kid has worked, and coming from Cleveland State and being an underdog," said Heat guard Dwyane Wade. "He's making the most of this opportunity. He doesn't smile a lot. He comes in and he's ready to work and he's focused. He's hungry, and we love it. I told U.D. (undrafted Heat forward Udonis Haslem) that we haven't had a diamond in the rough since you came in (in 2003)." Wade and Heat forward LeBron James both gave Cole big hugs after his epic game against the Celtics. It wasn't too long ago that Cole was watching James from afar. The Cleveland State campus is just down the street from Quicken Loans Arena. When James was busy starring for Cleveland before joining the Heat in 2010, Cole attended Cavaliers games regularly. "I saw him play more than double-digit times," said Cole, who said he would usually sit about halfway up the stands. "If someone had said, 'You're going to be playing with LeBron James and D-Wade as soon as you get drafted,' (Coles would have said), 'That's kind of out there.' For it to happen is like a dream come true." Coles never met James until after he was drafted and ran into him in James' hometown of Akron, Ohio. But James said he was "absolutely" aware of Cole when he was playing in college. "I think he was under-recruited coming out of high school," James said. "Norris should have definitely been a high (Division) I. I'm glad he wasn't (because) now he wouldn't be here with us." James' thinking is Cole, who averaged 21.7 points as a senior, would have been drafted a lot higher had he been showcasing himself at a bigger school. But, regardless of where he came from, Cole is further proof that quality point guards can be found beyond the top half of the first round. A pair of current examples are San Antonio's Tony Parker, also drafted No. 28, and Boston's Rajon Rondo, taken No. 21. Cole actually was selected by Chicago and then on draft night was traded to Minnesota and later to Miami. The price for the Heat was cash and swingman Bojan Bogdanovic, who had been taken with the first pick of the second round and who is now playing in Turkey (his rights since have been sent to New Jersey). Miami worked hard to land Cole. But even coach Erik Spoelstra didn't expect he would make such an immediate impact, especially with the NBA not having a summer league due to the lockout. "I didn't anticipate this," Spoelstra said. "We liked him as a young guard with speed who could play in the open court I did not have big expectations coming into it. I just wanted to wait and see how quickly he picked things up." Spoelstra didn't have to wait long. Cole didn't look nervous at all in his first regular-season game, scoring seven points last Sunday at Dallas, including making his only three-point attempt. Then he erupted against the Celtics, also collecting four rebounds, four assists and three steals while playing 29 minutes. "You grow up and live for moments like that," Cole said. "Playing on TNT and playing against the Boston Celtics... I'm happy I was a part of it. (It shows) hard work is paying off. But I don't get too caught up in it. I still think I can get better." Cole already has matured greatly in a short period. He admits there was some anxiety when the Heat opened camp Dec. 9. "My first week of training camp, my eyes were a little big when I got out there, being with LeBron and D-Wade and Chris Bosh, J.J. (James Jones) and Mike Miller, two of the best shooters in the world, Juwan Howard, Fab Five. It's an eye-opening experience. But once you get on the court and the competitive nature is just in me, I want to compete. I want to get better and help the team. So I think that takes away from nerves." Heat officials like that Cole played four years in college. Spoelstra loves how the speedy Cole is a change-of-pace guy, willing to immediately take the ball to the hoop after relieving starting point Mario Chalmers. Judging from his game Tuesday, many already are wondering if Coles should take over as the starter for the often inconsistent Chalmers. But Miami was 3-0 heading into Friday's game at Minnesota, and Spoelstra isn't considering a change. Whichever point gets more minutes in a game usually will depend on whether Chalmers or Coles is playing better. Regardless, Coles figures to get plenty of minutes as a rookie to work on his goals. And you better believe he's aiming much higher than anything done by Tillis, the No. 23 pick in 1982 who averaged just 3.4 points in two NBA seasons. Chris Tomasson can be reached at christomasson@hotmail.com or on Twitter @christomasson
Original Story:
http://www.foxsportsflorida.com/12/29...
THE BACKYARD
BEST OF MAXIM
RELATED ARTICLES
My little brother looked at me in wonderment after watching Norris Cole, thought back to Iman Shumpert's unfathomable aggression and asked, "What is with these cocky ass rookies thinking they're superstars against the Boston Celtics?"And that was before Cole attempted 10 fourth-quarter shots, made six of them, scored 14 points in the frame, took an important (and very questionable...
Thanks to an unlikely source, the Heat are 2-0. Rookie Norris Cole scored 20 points -- 14 in the final quarter -- to help Miami defeat Boston's zone and hold off the Celtics 115-107.
The Heat's Norris Cole is fouled by the Celtics' Brandon Bass in the first quarter during the Miami Heat vs.the Boston Celtics. While watching the Miami Heat game last night, I don't think anyone expected Norris Cole to come out and shine the way he did. After the Heat team blew a 20 point lead heading into the 4th quarter, rookie Cole helped fend off the Boston Celtics...
Recap of HEAT.com's live chat of Miami's home-opener win over the Boston Celtics, when Norris Cole had 20 off the bench.
LeBron James scored 26 points, rookie point guard Norris Cole came up with 14 of his 20 points in the fourth quarter, and the MHeat nearly blew a 20-point lead before beating the Celtics 115-107 on Tuesday night.
LeBron James scored 26 points, rookie point guard Norris Cole came up with 14 of his 20 points in the fourth quarter, and the Miami Heat nearly blew a 20-point lead before beating the Boston Celtics 115-107 on Tuesday night.
LeBron James scored 26 points, rookie point guard Norris Cole came up with 14 of his 20 points in the fourth quarter, and the Miami Heat nearly blew a 20-point lead before beating the Boston Celtics 115-107 on Tuesday night.
As always, the comments are not quite as much fun when we lose, but there are some fun ones. It's interesting when the Heat fans are mentioning how many bad calls are going against the Celtics. That's when you know the officiating is REALLY bad. Enjoy today's comments in spite of the loss... Time to beat these Boston crumb-bums into the retirement home. We need...
DAN BURCH STATS Writer Following wins in two rivalry games to open the season, the Miami Heat now look to continue their fast start when they visit the Charlotte Bobcats on Wednesday night. The Heat have trailed just once in two season-opening victories - by only two points for 14 seconds. On Christmas Day, Miami got a small measure of revenge against Dallas, roughing up the Mavericks...
NBA News

Delivered to your inbox

You'll also receive Yardbarker's daily Top 10, featuring the best sports stories from around the web. Customize your newsletter to get articles on your favorite sports and teams. And the best part? It's free!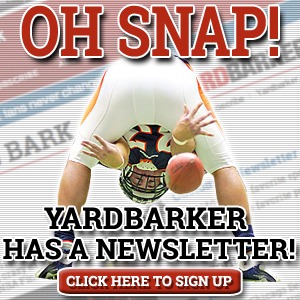 Latest Rumors
The Backyard

Today's Best Stuff

For Bloggers

Join the Yardbarker Network for more promotion, traffic, and money.

Company Info

Help

What is Yardbarker?

Yardbarker is the largest network of sports blogs and pro athlete blogs on the web. This site is the hub of the Yardbarker Network, where our editors and algorithms curate the best sports content from our network and beyond.