Really, what can you say? This was just one of those games where you have no choice but to shake your head, acknowledge the supremacy of the Miami Heat, and move on. This was the kind of game that reminds you why the Heat are the reigning NBA champs, and why LeBron James is head and shoulders above everyone else in the league. It is the kind of game that reminds us that as the Pacers are, they don't stand a chance if the Heat play like this. Actually, neither does San Antonio or Memphis. This is the kind of game that, if you are a Pacers fan, you hope was an anomaly rather than the Heat finally clicking in these playoffs. The final score of 114-96, strangely, makes the game seem closer than it actually was. The Heat pounded the ball to LeBron in the post, and he went to work on Paul George. The rest of the team didn't do enough to help him, and LeBron either scored at will (en route to a modest 22 points) or passed it off to open teammates. The Pacers have had no problem with letting LeBron beat them, but tonight it was the role players that stepped up BIG. Udonis Haslem, in particular, came out of nowhere to hit 8 of 9 shots for 17 points, many of them coming on semi-contested jumpers from the kick out. D-Wade escaped suspension with that elbow to Lance Stephenson's head, and hurt the Pacers some more with 18 points and 8 assists, his best game in quite some time. Chris Bost hit a couple of threes and scored 15, and Mario Chalmers gave George Hill problems by driving into the lane and finishing with 14. Chris Andersen still hasn't missed from the field -- he had 9 points on 4-4 shooting, but at least he missed a free throw. The Heat were up 70-56 at the half against the best defensive team in the NBA. The Pacers didn't have a good defensive game, but when this team gives up 70 points you know the Heat are just too good. The Heat only had one turnover (ONE!) in the entire first half. The Pacers used some hustle and energy to get as close as 7 in the third quarter, but any hope of a comeback was fool's hope. The Heat toyed with the Pacers down the stretch and things got so bad that Frank Vogel pulled the plug and emptied the bench with the Pacers down by about 13-15 points with 3 minutes to go -- which I thought was not an impossible lead to overcome, but given the circumstances it was probably the best thing to do. David West was strong for the Pacers with 21 points, while Roy Hibbert continued his inside dominance with 20 points and 17 rebounds. It was Paul George who struggled the most, finishing with 13 points on 3-10 shooting. He did have 8 assists but also 5 turnovers. It was a reminder that, young fella, you're not quite there yet. George Hill had a solid 19, but Stephenson continued to struggle with just 7. And the bench provided almost nothing. As I said, if you are a Pacers fan you have to hope that this was a once off thing where everything just clicked for the Heat. And you have to hope that it's a good thing because it will help elevate the Pacers in the next game, a game they cannot afford to lose if they still want a shot at winning the series (winning 2 in a row against Miami is hard enough; 3 in a row would be impossible). I mentioned after game 2 that at some point in this series the role players for the Heat will step up. They did that in game 3, and it will be up to the Pacers that this doesn't happen again in game 4. Maybe it's a good thing that it happened relatively early, because it will give the Pacers more time to adjust. I've said all along that to win this series, the Pacers need to be at their best and hope that the Heat are not. if Miami can keep playing at this level it won't matter how good the Pacers play.
PLAYERS:
LeBron James
,
Paul George
,
Udonis Haslem
,
Lance Stephenson
,
Mario Chalmers
,
George Hill
,
Chris Andersen
,
Frank Vogel
,
David West
,
Roy Hibbert
TEAMS:
Miami Heat
,
Indiana Pacers
MORE FROM YARDBARKER
NBA News

Delivered to your inbox

You'll also receive Yardbarker's daily Top 10, featuring the best sports stories from around the web. Customize your newsletter to get articles on your favorite sports and teams. And the best part? It's free!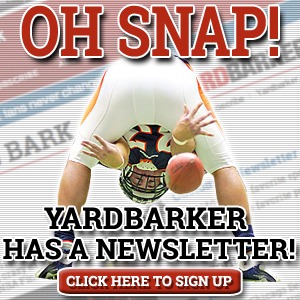 Latest Rumors
Best of Yardbarker

Today's Best Stuff

For Bloggers

Join the Yardbarker Network for more promotion, traffic, and money.

Company Info

Help

What is Yardbarker?

Yardbarker is the largest network of sports blogs and pro athlete blogs on the web. This site is the hub of the Yardbarker Network, where our editors and algorithms curate the best sports content from our network and beyond.