Found January 20, 2012 on Fox Sports:
Every day the secretary at Brethren Christian High School here fields phone calls from college scouts regarding Mamadou Ndiaye, a junior on the school's basketball team. That is not unusual: Ndiaye is a budding college prospect who averages 22.9 points, 13.2 rebounds and 4.7 blocks per game for the Warriors. What is extraordinary is that the Guinness Book of World Records recently phoned to inquire about Ndiaye. "Our school wouldn't cooperate with them," Brethren Christian's coach, Jon Bahnsen, said, "but Guinness probably wanted to see if he was the world's tallest high school basketball player." The 18-year-old native of Senegal stands 7-foot-5, weighs 310 pounds and wears size 19½ lime green Nike Zoom Kobe VI shoes. At 89 inches, Ndiaye is two inches taller than anyone currently toiling in the NBA even though he plays for a tiny private school (enrollment: 250) that currently does not even have its own gym. While his stats may be skewed due to the Warriors competing in California's third-smallest class (5-AA), Bahnsen has little doubt that his player who ducks through doorways has an unlimited ceiling. "Right now his game is basically catch, turn, drop-step, dunk," says the 5-foot-11 Bahnsen, whose own college coach was a 7-footer from a foreign country, former NBA center Swen Nater of the Netherlands. "But this kid's going to play professionally someday. The minute Mamadou enrolled I became a much better basketball coach." The editors at Guinness are curious about Ndiaye; the folks at Ripley's Believe It or Not should be, too. Ndiaye's odyssey from Senegal to the United States, much of which remains shrouded in mystery, is a tale tall enough to suit its subject. Ndiaye does not speak to the media nor do his guardians, a married couple who live a few houses from Brethren Christian. He arrived in the US in September 2010, after being spotted by scouts in his native Senegal. "I met him in Dakkar," said Amadou Koundoul, a Senegalese native who at the time was an assistant coach at UC Irvine. "There's only one indoor gym in Senegal. It wasn't hard to find Mamadou." Ndiaye and a few other Senegalese teens soon found themselves enrolled at Stoneridge Preparatory School in Simi Valley, Calif. It would seem an unlikely destination. Stoneridge Prep has just 25 students between grades nine and 12. Its founder and principal, Maria Arnold, is an 81-year-old woman who is barely 5 feet tall and whom her students affectionately call their "Mexican grandma." "When Mamadou first entered my office, he had to bend his entire head to get through," said Arnold, who has run the boutique-sized school since 1965. "He was an adorable student. Mamadou was the tallest I've ever had, but I've had other students in the past who were tall." In fact, the year before Ndiaye arrived at Stoneridge, the school's starting center was Enes Kanter. In June the Utah Jazz made the 6-foot-11 Kanter, a Turkish native, the third overall pick in the NBA draft. "We offer F-1 visas, which attracts foreign students," said the school's business manager, Scott Arnold, who is Maria's son. "We also get a lot of fifth-year high school students who are looking to become eligible for college." Stoneridge does not compete as part of the California Interscholastic Federation (CIF), since that governing body requires incoming foreign students to sit out one year before becoming eligible. Scott Arnold had seen a TV documentary on gigantism and dwarfism and recognized that in Ndiaye he had a prime candidate for the former. He was not the only one. "Just look at his size, his age, his hands," said Koundoul, who is now an assistant coach at Duquesne. "It was obvious. Maybe we should have an MRI done on the kid." The MRI revealed a golfball-sized tumor on Ndiaye's pituitary gland, which controls growth. The tumor was also impinging upon Ndiaye's optic nerve. The tumor, if not removed within a year or two, likely would have caused Ndiaye to lose his sight. His future was also bleak. Stoneridge, which served as Ndiaye's sponsor, did not have adequate insurance to cover the surgery. Ndiaye could not remain enrolled as a student, which meant that his visa status was in jeopardy. Here is where the narrative becomes murky. Ndiaye underwent two operations to remove the tumor at Hoag Memorial Hospital in Newport Beach, Calif. The surgeries were funded by charitable donations. A local couple who live not 10 houses away from Brethren Christian, which is located 82 miles southeast of Stoneridge Prep, assumed guardianship of Ndiaye. This couple, whom school officials politely refuse to identify, are the basketball version of Sean and Leigh Anne Tuohy. Like the good Samaritan couple in "The Blind Side," they also have a son and daughter of their own. "They're just nice people," says Bahnsen, who is careful to protect both their and Ndiaye's privacy. "They just want him to be a normal kid." In some ways, Ndiaye is. He rides a bike everywhere he goes and, according to Bahnsen, who is in his 17th year as coach at the school, "He loves Chinese food." When Ndiaye slouches on the bleachers to watch the JV game that precedes his, he listens to his iPod and occasionally shares a word or two with the Warriors' next tallest player, 6-foot-5 Jesse Walker. "He's a real character," Scott Arnold said. "The kid loves life. He's going to do great things." "He's the best person I've ever been around in my life," Koudoul said. "It's hard for him to do anything without people gawking at him, but he handles it well." But a normal kid? Forget it. Not long ago Ndiaye visited 24 Hour Fitness in Newport Beach and had a chance encounter with a basketball player 11 inches shorter. The stranger, whose namesake shoes Ndiaye proudly wears every game, was as in awe of Ndiaye as he was of the 6-foot-6 hoopster. Kobe Bryant. In three years, Ndiaye could be joining Bryant in the NBA.
Original Story:
http://msn.foxsports.com/other/story/...
THE BACKYARD
BEST OF MAXIM
RELATED ARTICLES
Kobe Bryant's wife Vanessa is the big winner in their divorce property settlement ... TMZ has learned.Sources connected to the couple and with direct knowledge of the situation tell TMZ ... the property settlement agreement is signed, sealed and… Permalink
Former Los Angeles Lakers center and NBA Hall of Famer Kareem Abdul-Jabbar met with U.S. Secretary of State Hillary Clinton yesterday in Washington, DC as she named him a Global Cultural Ambassador. With this new title, Kareem will travel the world promoting education and racial tolerance, which is a very nice way of saying he'll show up to places and ask kids if they want to...
Lakers shoot 38.2% and fail to score 100 for ninth straight game, including 73-, 87- and 80-point efforts in last three, as trip to Miami and Orlando ends with another ugly loss. Kobe Bryant scores 30.Reporting from Orlando, Fla -- Welcome to Slowtime.
A week ago, Kobe Bryant lights up teams for 40 points a night. Against the Heat, he goes 8 of 21. Ken Berger says time is of the essence for not only Bryant, but his dream of another title.
Kobe Bryant's soon-to-be ex-wife has been awarded $75 million in a divorce property settlement, TMZ reported Friday.
by Marcel Mutoni / @marcel_mutoni Given all of the buildup and excitement created by LeBron James vs. Kobe Bryant showdowns, for the most part, the games have largely been duds. The reason is that LeBron seemingly always wins, while putting up better numbers across the board. And this drives Kobe Bryant crazy. Bryant put on a cheery disposition following the Lakers' loss in Miami...
Magic fans will get a glimpse of the present and a possible future Friday when Orlando hosts the Los Angeles Lakers.
NBA News

Delivered to your inbox

You'll also receive Yardbarker's daily Top 10, featuring the best sports stories from around the web. Customize your newsletter to get articles on your favorite sports and teams. And the best part? It's free!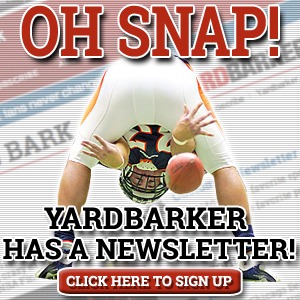 Latest Rumors
The Backyard

Today's Best Stuff

For Bloggers

Join the Yardbarker Network for more promotion, traffic, and money.

Company Info

Help

What is Yardbarker?

Yardbarker is the largest network of sports blogs and pro athlete blogs on the web. This site is the hub of the Yardbarker Network, where our editors and algorithms curate the best sports content from our network and beyond.