Found April 25, 2012 on Fox Sports Wisconsin:
MILWAUKEE -- Ersan Ilyasova has statistically improved in nearly every area of his game this season. And soon, the 24-year-old Turkish-born forward for the Milwaukee Bucks may have the hardware to prove just how much better he has become. Though the Bucks find themselves out of the playoffs for the second consecutive year, Ilyasova's performance this season has him atop the list to potentially win the NBA's Most Improved Player award. "That would be a huge honor for me," Ilyasova said Wednesday. "When the season started, I just wanted to improve myself as a player. Even during the lockout I was playing games for the national team, and after that I was signing with a Turkish team as well during the lockout time. I think that's helped a lot to improve myself as a player and help stay in shape before the season started."A second-round pick in 2005, Ilyasova is now about to complete his fourth NBA season wherein he set career-highs with 13.0 points, 8.8 rebounds and 1.2 assists. Plus, his 3-point shooting went from 29.8 percent last season to 45.5 percent this year. That success rate from beyond the arc was second-best in the entire NBA, trailing only New York's Steve Novak."In the past he would look for the 3-point line and hurry up and step behind it and launch it like they launch t-shirts into the crowd," coach Scott Skiles said of Ilyasova. "Literally. His footwork was all screwed up and just voom! Not a chance to go in. Now, if it comes to him, he's at the three, he takes it."He was getting in a lot of trouble taking ill-advised threes and pump-faking when he should have shot it, and shot it when he should have pump-faked. He's just kept it simple."It's something we really encouraged him to do and he's kept it real simple. The other stuff he does well, he always does well; rebounding, playing hard, all of that. But he's become a much more efficient player because he's kept it a lot more simple."The biggest competition for Ilyasova for the Most Improved Player award are Orlando Magic forward Ryan Anderson (whose game is very similar to Ilyasova's), New York Knicks sensation Jeremy Lin, Rockets point guard Goran Dragic and Pistons big man Greg Monroe.While some may consider Lin as the most likely winner of the award -- given that he made the basketball world completely Linsane for a few weeks after being released earlier in the year by two NBA teams -- the issue is that he only played in 35 games this season and has been out since March 26 with a season-ending knee injury.That is why Ilyasova, though he got far less publicity than Lin, should end up being named Most Improved."He's been great," Bucks guard Brandon Jennings said of Ilyasova. "We don't really run a lot of offense for him, but he gets the rebounds. Sometimes we think he's missing on purpose just to get his rebounds. But that's just what he does. In general, he's been playing hard, he gets the big boards, he makes the big shots for us."That is, my opinion, the most improved player of the year."The only problem for the Bucks now is that Ilyasova is about to enter unrestricted free agency. Therefore, he is able to sign with any team and Milwaukee's front office can do nothing to prevent it."We'll see all the options I have in front of me and we'll go from there," Ilyasova said. "I have a lot of offers from overseas right now. They're really interested, but my main goal and my first option is to be in the NBA."Follow Paul Imig on Twitter.
Original Story:
http://www.foxsportswisconsin.com/04/...
THE BACKYARD
BEST OF MAXIM
RELATED ARTICLES
It wasn't quite a run-of-the-mill rookie season for Milwaukee Bucks' rookies Tobias Harris and Jon Leuer. With the summer's NBA Lockout shortening the regular season in 2012 from 82 games to 66 games, not to mention cutting valuable practice time in the offseason, the league's rookies may have been the ones who suffered most, forcing their transition to the NBA to...
This could have been a crucial game in determining which team would earn the final playoff spot in the Eastern Conference. Instead, the Philadelphia 76ers are preparing for their second consecutive postseason while the Milwaukee Bucks are getting ready for another long summer going into their matchup Wednesday night. Philadelphia (34-30) had a three-game lead over the Bucks (31...
MILWAUKEE -- What only a week ago was supposed to be a critical game between the Milwaukee Bucks and Philadelphia 76ers on Wednesday night was instead a rather meaningless one. With the 76ers having already nudged out the Bucks for the eighth and final playoff spot in the Eastern Conference, neither team had much at stake in the Bradley Center. But despite using patched-up...
  at  Milwaukee Bucks (31-34)  at  Boston Celtics (38-27) Wednesday, April 26 8:00 PM ET Regular Season Game #66,  Home Game #33 TV:  CSN-NE, FSN-WI, LP 752(MIL)/753(BOS) Radio:  WEEI, WTMJ TD Garden Referees:   Scott Foster, Matt Boland, James Williams This is the 3rd and final game between these two teams.  It is also the final game of the season for both teams...
   CLNS Radio's season long initiative to cover every Boston Celtics game, continues tonight as the Milwaukee Bucks travel to TD Garden for the final game of the regular season. Can you believe it's the last game of the regular season? Tonight Brandon Paul will be joined by Mike "The Scotsman" Munger and Sean Bakke in the virtual [...]
After their breakout playoff season in 2010, the Milwaukee Bucks find themselves back in lottery land. It's extremely disappointing; especially given that the '09-'10 team had a young core that looked poised to make the franchise a fixture in the postseason. This year, they were alive for the final playoff spot up until a few days ago, but alas they'll have to settle for...
Tip: 8:00 PM    Court: TD Garden   Watch it: CSN, NBALP Hear it: WEEI          Referees:  Scott Foster, Matt Boland and James Williams Get your tickets here The Matchup Record: 38-27 (1st Atlantic, 4th East) Record: 31-33 (3rd Central, 9th East) At home: 23-9 On road: 14-18 Streak: Won 1 Streak: Won 2     Leaders...
With Andre Iguodala, Elton Brand and Lou Williams held out for the game you would think that the Sixers would have a difficult time finding a way to score in tonight's contest against the Milwaukee Bucks.  That was not the case as the Sixers went on to defeat the Bucks 90-85. Philadelphia's Evan Turner filled [...]
This could have been a crucial game in determining which team would earn the final playoff spot in the Eastern Conference. Instead, the Philadelphia 76ers are preparing for their season consecutive postseason while the visiting Milwaukee Bucks are getting ready for another long summer going into their matchup Wednesday night. Philadelphia (34-30) had a three-game lead over the...
NBA News

Delivered to your inbox

You'll also receive Yardbarker's daily Top 10, featuring the best sports stories from around the web. Customize your newsletter to get articles on your favorite sports and teams. And the best part? It's free!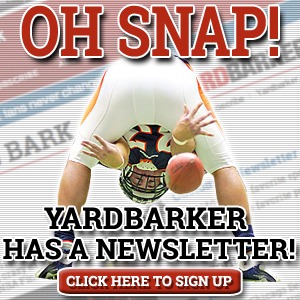 Latest Rumors
The Backyard

Today's Best Stuff

For Bloggers

Join the Yardbarker Network for more promotion, traffic, and money.

Company Info

Help

What is Yardbarker?

Yardbarker is the largest network of sports blogs and pro athlete blogs on the web. This site is the hub of the Yardbarker Network, where our editors and algorithms curate the best sports content from our network and beyond.