Found January 06, 2013 on Fox Sports North:
MINNEAPOLIS There are no simple mathematics to missing Kevin Love. On Saturday, the Timberwolves lost by five points, 102-97, to the Trail Blazers. Love is good for those five points, easy. He's good for an average of 18 this season, 30 or more when he's on. But that comes at the expense, perhaps, of Derrick Williams' 18 fourth-quarter points Saturday, of Dante Cunningham's two crucial steals, of a good handful of Nikola Pekovic's points in the paint. And maybe Love slows the defense. Maybe he'd spark the offense. Maybe he'd, maybe he'd, maybe he'd But before you get tied up in complex mathematics that will never yield an answer, know this: The Timberwolves are better off with Love than without him, which is where they find themselves again after he re-fractured his right hand this week. That, I'm afraid, is a thing of black and white. In spite of this slump that for anyone else would be a solid stretch, in spite of his at times strained relationship with the franchise, in spite of everything. The Timberwolves were built around Kevin Love. They are his team, his to take to the playoffs, his to lead and his to be the face of. Even "slumping" Kevin Love led the Timberwolves in points and rebounds per game before his injury, Williams was quick to point out pregame, just minutes after the power forward's broken hand was revealed. He's their vocal leader, too, Williams added, and it's tough losing a guy like that. It's a simple equation, and it holds. On Saturday night, the Timberwolves needed Love. They needed him to log another game, another step toward cracking out of his shooting slump, which has him at 35.2 percent on the season, the lowest mark of his career. He's had those games where it looks like things are getting better, so many of them that you have to think that things were getting better. They needed him so that they weren't down by 18 points going into the fourth quarter, so that they didn't need so massive of a comeback that eventually fell short. With Love, that comeback might not have fallen short. It might not really have even been of such a great scale. There are no guarantees, but with a player like that, even at his worst, the odds tend to be in a team's favor, especially when it's close, especially when its opponent is an utterly beatable team. There's been notion, recently, that's run rampant on Twitter and among some fans. It's a notion of Love's expendability, rife with hyperbole and ideas that anyone with half a brain would have called downright mad just months ago. Trade him. Cut him. Who needs him? The ball moves better without him. And when presented with that notion, that utterly mad, hasty, angry notion that defies numbers and any bigger-picture logic, coach Rick Adelman had some choice words on Saturday. "Yeah, right," he said. And he could have stopped there. A two-word scoff conveyed exactly what the Timberwolves coach thinks about that notion. But he continued. "You don't replace someone like that. You might be able to do it over a quarter and a half. You try to do it over a five-week period, and it becomes a different animal." And that, there, is the crux of the matter. Sure, there are aberrations. There's a team that went 5-2 to start the season without Love, a team that mounted that successful comeback from 10 points down when the power forward left the game with his hand injury on Thursday in Denver. But things regress to the mean. Now, the Timberwolves are tethered to .500, it seems, unable to break away, and without Love, that looks even more difficult. Without Love, without his minutes and his points and rebounds, players aren't prepared to play the minutes they're forced to play for a sustained period of time. Leadership can be lacking, as can energy, when a team is stretched as thin as Love's absence stretches it. Because he was going to get better. It was a hand injury, one that was going to take time to ease back from, and it was taking more time than anyone expected. A 24-year-old superstar doesn't just go from great to good for no reason, not unless he sustains a career-altering injury or event, and this was not that. This was a bump, a hurdle, and maybe it wasn't being scaled as gracefully as everyone expected. But that's all it was, and things were going to get better. Now, that's put on hold again. "He wasn't going to continue to shoot like that," Adelman said. "You saw too many games when he looked like he was about to come out of it." "He's a pretty special player, and it's just too bad that this (second hand injury) happened in the same year." Rick Adelman does not just toss around the word special. He's much more a man of moderation. He likes solid, and good, and nice and fine. Hyperbole has no value to Rick Adelman. He's right. Kevin Love is special. Maybe not the way he was playing this season, not with all those shooting struggles. But he was making up for it, rebounding at a better rate than last season, putting in the extra work. But he is special. For anyone who's paid even a shred of attention over the past years, he is special. He was for so long the only thing worth watching on a moribund team. He may be a little bit aggravating this year. He may not be producing. He may seem like a bit of a complainer. But he is still special. He is still the beating heart of this team, and Minnesota owes him at least a grace period, at least a few more inches of slack. Kevin Love isn't perfect. But give the guy some credit. Follow Joan Niesen on Twitter.
Original Story:
http://www.foxsportsnorth.com/01/06/1...
THE BACKYARD
BEST OF MAXIM
RELATED ARTICLES
DEJA VU
Kevin Love has reportedly refractured the same hand that he injured before the season, which forced him to miss nine games.
MINNEAPOLIS Kevin Love has re-fractured the third metacarpal on his right (shooting) hand, the Timberwolves announced Saturday. Andy Weiland, the hand specialist who treated Love's previous break, will examine the power forward in New York later this week, and more information about the treatment will be known then. Love injured his hand in the third quarter of Thursday'...
Minnesota Timberwolves forward Kevin Love, a two-time All-Star, has broken a bone in his shooting hand for the second time this season and will be out for several weeks, multiple media outlets reported. An MRI on Saturday afternoon revealed the fracture of the third metacarpal bone in his right hand. Love is scheduled to see Dr. Andy Weiland in New York this week to determine...
Things are not going terribly well for Kevin Love so far this season. He missed the beginning of the season with a fractured right hand, and recently returned to play in 18 games for the Timberwolves.  Now, it looks like he will have to miss some additional time, as he fractured his right hand once again. Via Real GM: Kevin Love has refractured the third metacarpal in his right...
Minnesota Timberwolves forward Kevin Love met with doctors in the Twin Cities on Monday to evaluate his right hand, which is broken for the second time this season. Timberwolves president of basketball operations David Kahn says Love also will consult with a hand specialist in New York this week before determining a course of action. There is no timetable for his return, but Kahn...
MINNEAPOLIS The Timberwolves will be without Kevin Love and Ricky Rubio for Saturday night's game against the Trail Blazers. Love is sidelined with the sprained finger in his right hand that he sustained in the third quarter of Thursday's game, and Rubio has still not recovered from the back spasms that caused him to miss the past three games.Rubio was present at shootaround...
No Love for K-Love! Our worst fears were revealed last night just before the games started when the Minnesota Timberwolves announced that Kevin Love re-broke that finger he broke before the season. The T-Wolves just cannot buy a break with Rubio being out for most of the season, Love breaking his finger (on shooting hand), Twice!! and to top it off, Nikola Pekovic (21/15) left in...
So yeah, anyone who wasn't sure if the Minnesota Timberwolves were cursed when Ricky Rubio decided to stay in Spain, injured his knee last season when leading something of an offensive revival for a fiesty T-wolves squad, or when lynchpin forward Kevin Love fractured his shooting hand in October which put him out for all but 18 games of this season can now be assured that the...
Losing Kevin Love to injury leaves a huge hole in the Minnesota Timberwolves' lineup, but coach Rick Adelman can't afford for his team to wait for the All-Star forward to return. Now, it's uncertain when Timberwolves center Nikola Pekovic will be back. Point guard Ricky Rubio, though, is expected to return from his injury on Tuesday night when the host Timberwolves...
Every morning, we will give you five things from the night before in the NBA to start your day. 1: Something in the water It seems like you cannot say Minnesota without thinking of injuries. There were the various injuries to Kevin Love at the beginning of the year, including a broken hand. There was Brandon Roy coming out of retirement and then possibly going back into retirement...
Losing Kevin Love to injury leaves a huge hole in the Minnesota Timberwolves' lineup, but coach Rick Adelman can't afford for his team to wait for the All-Star forward to return. Now, it's uncertain when Timberwolves center Nikola Pekovic will be back. Point guard Ricky Rubio, though, is expected to return from his injury on Tuesday night when the host Timberwolves...
The NHL lockout is finally over, and it couldn't have happened at a better time for Minnesota sports fans. The news broke early Sunday morning that the NHL and the players' association reached a tentative agreement to bring an end to the league's 113-day lockout. Hockey fans across the country celebrated the return of their sport -- especially those in the Land of 10...
NBA News

Delivered to your inbox

You'll also receive Yardbarker's daily Top 10, featuring the best sports stories from around the web. Customize your newsletter to get articles on your favorite sports and teams. And the best part? It's free!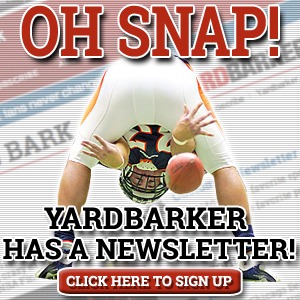 Latest Rumors
The Backyard

Today's Best Stuff

For Bloggers

Join the Yardbarker Network for more promotion, traffic, and money.

Company Info

Help

What is Yardbarker?

Yardbarker is the largest network of sports blogs and pro athlete blogs on the web. This site is the hub of the Yardbarker Network, where our editors and algorithms curate the best sports content from our network and beyond.