Copeland 15th Spot For Him to Lose? On Saturday the Knicks played the Celtics in their 2nd pre-Season game. It was a back and forth game until the Celtics took a strong lead mid-way through the game, which was until Chris Copeland came off the bench for the first time. After sitting for about 2 hours, Copeland came out knowing he had something to prove after his pretty bad performance in the 1st pre Season game vs. the Wizards, where he only managed 3 points and 1 rebound in 15 minutes. Copeland came off the bench strong with Woodson getting Copeland to run the same plays as Chandler usually does. Copeland was receiving a very good pick and roll passes from Pablo Prigioni and by the end of the game Copeland had 21 points, 4 rebounds in 19 minutes. Copeland got to the basket often and it proved to be a real headache for the Celtics to deal with. With this performance, it is really going to make Mike Woodson think long and hard about the final roster spots to finalize this Knicks team. Recently the Knicks fans have been tweeting about John Shurna and how he is pretty much a lock for the final roster spot, but Copeland came out against the Celtics and really stepped up and showed what he has to offer and maybe changing a few fans thoughts. Copeland has been impressing the coaching staff at the Knicks for a little while now and was easily the best of the Summer League players the Knicks had this year, not that there was a lot there to get excited about. Copeland in the Summer League averaged just under 14 points a game at a high percentage from the field and proved he can hit a high percentage of free throws. Here are Mike Woodson thoughts after Copeland's game versus the Celtics. "Copeland is just figuring out this game of the NBA after playing overseas for a number of years. He was getting some nice easy buckets when needed with a little added help from Prig and Kidd but overall had a nice game especially after sitting on the bench for so long". Mike Woodson seemed impressed but I don't think that is going to cut making the Knicks roster, especially after the Knicks seem pretty sure they will be adding another Power Forward in Rasheed Wallace. What Copeland does add is some youth to the front court; if given an opportunity to claim a roster spot. Camby has been out longer than expected, Wallace isn't yet in shape and Stoudemire is injured every time you turn around. If Copeland can add another good game or two to his belt, it will give the Knicks fans something more to talk about moving forward towards game 1 of the season. It might even finalize the Knicks roster for the upcoming season. Jared Beaton @Jaredbeaton – Knickswag Contributor Read More Here!
Original Story:
http://110sportztalk.com/is-chris-cop...
MORE FROM YARDBARKER
Knicks News

Delivered to your inbox

You'll also receive Yardbarker's daily Top 10, featuring the best sports stories from around the web. Customize your newsletter to get articles on your favorite sports and teams. And the best part? It's free!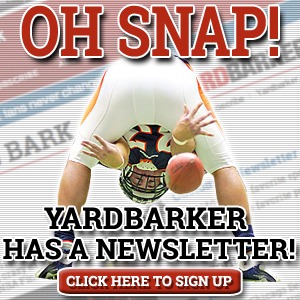 Latest Rumors
Best of Yardbarker

Today's Best Stuff

For Bloggers

Join the Yardbarker Network for more promotion, traffic, and money.

Company Info

Help

What is Yardbarker?

Yardbarker is the largest network of sports blogs and pro athlete blogs on the web. This site is the hub of the Yardbarker Network, where our editors and algorithms curate the best sports content from our network and beyond.