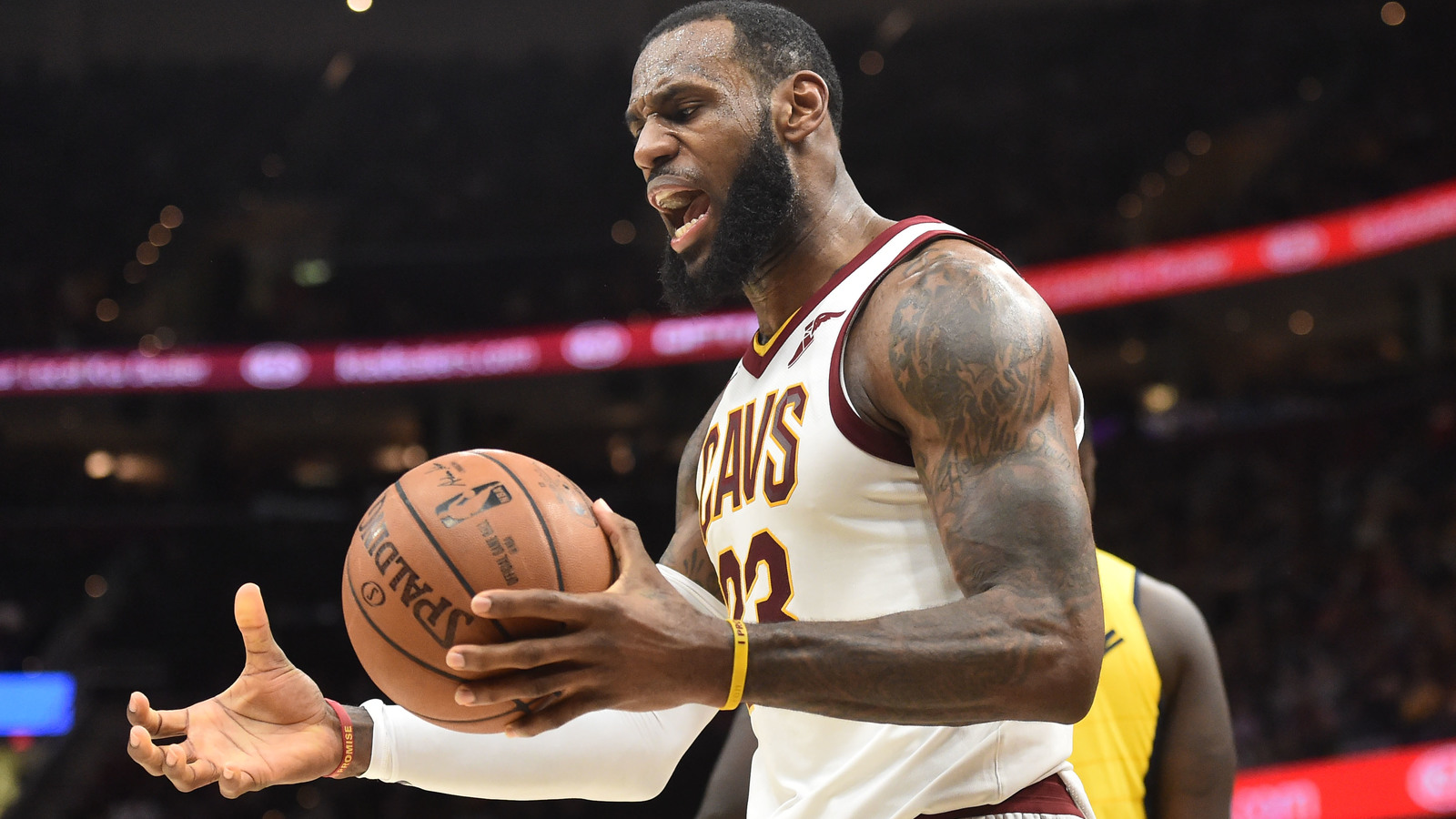 USA TODAY Sports
There is a lot of finger-pointing going on with the Cleveland Cavaliers these days, and one analyst even thinks the team's players have quit on LeBron James.
The Cleveland Cavaliers had a poor showing in the first half of their game against the Houston Rockets at home on Saturday night and trailed 65-39 at the half. They shot under 33 percent in the first two quarters.
During halftime of the ABC primetime game, analyst Jalen Rose said he thought the Cavs had quit on LeBron.
"No pride, no emotion, no passion, no enthusiasm. And there's going to be a lot of talk about players quitting on the organization. Are players quitting on the coach? You know what I see? Players quitting on LeBron," Rose said.
"Kyrie Irving — he probably saw this coming."
The Cavs went through a rough period for most of January, though they had won three of four entering Saturday's game. There seems to be a lot of bickering going on with the organization, with Kevin Love even being targeted during a team meeting. Now Love is out with a hand injury, and the team certainly didn't look so hot without him in the first half on Saturday night.
Maybe the Cavs will be able to turn things around in the playoffs when it really counts. For now, they certainly do not seem to be on the same level as the Warriors or even the Rockets.
MORE FROM YARDBARKER:
QUIZ: Name all of LeBron's teammates from his three championship squads
How many of the King's teammates from his three title runs can you name in five minutes?
Good luck!
CLUE: YEAR(S) / TEAM / JERSEY #
MORE FROM YARDBARKER
NBA News

Delivered to your inbox

You'll also receive Yardbarker's daily Top 10, featuring the best sports stories from around the web. Customize your newsletter to get articles on your favorite sports and teams. And the best part? It's free!