Found October 31, 2012 on Fox Sports Southwest:
PLAYERS:
James Harden
,
Sam Presti
,
Cole Aldrich
,
Lazar Hayward
,
Daequan Cook
,
Jeremy Lamb
,
Kevin Martin
,
Tracy McGrady
,
Kevin Durant
,
Russell Westbrook
,
Omer Asik
,
Jeremy Lin
TEAMS:
Houston Rockets
,
Oklahoma City Thunder
,
Atlanta Hawks
Suppose your boss offered you a hefty raise tomorrow that would take effect starting next July. Good news, right? I'd say so. Now suppose you knew you could earn an extra 11 percent to do the same job at the same place if you waited until July to actually sign on the dotted line. Would you take the offer now, or wait it out? Now, what if you also knew you could secure an additional year of guaranteed employment from another company at an annual rate 18 percent higher than your boss' original offer. Would you make the jump? What if I told you that raise and the extra year amounted to 26 million? Can you see James Harden's dilemma? Harden, the Houston Rockets' new star shooting guard, has caught unending flak from spurned fans who labeled him a traitor for turning down a supporting role in Oklahoma City for a significantly more lucrative opportunity to be a star in the Lone Star State this week. But from a financial standpoint, it's hard to come up with a reason for him to have said no. On Sunday, after balking at a four-year, 54 million extension from Thunder GM Sam Presti one that would have kept him from earning 60 million (and likely returning to Oklahoma City) as a restricted free agent next summer Harden found himself dealt to Houston. On Wednesday, he and the Rockets agreed to a five-year, 80 million extension. It's easy to be an armchair millionaire and say that you would have given the Thunder a hometown discount. After all, once you're rich, the 2.5 million annual difference between what Harden was offered by Oklahoma City and what he got from Houston is negligible, right? It's also easy to say that a realistic shot at a championship something Harden had in Oklahoma City, but may not ever have in Houston is worth the difference between the contracts. But until you've looked 26 million or, for that matter, 6 million square in the eye and turned it down, you're simply not qualified to make that evaluation. Leaving Oklahoma City was the obvious choice for the 23-year-old budding superstar to make, and the only real question isn't whether Harden should have followed the money, but rather, whether he was worth the investment for his new team. That's certainly up for debate, but you can hardly blame Rockets GM Daryl Morey for jumping at the opportunity. After Sunday's trade, which brought Harden, Cole Aldrich, Lazar Hayward and Daequan Cook to Houston in exchange for 2012 lottery pick Jeremy Lamb, expiring contract Kevin Martin, a top-four protected first-rounder from Toronto, a top-20 protected first rounder from Dallas and a second-rounder from Charlotte, Morey referred to Harden as the "foundational player" that Houston has been searching for since the Yao Ming-Tracy McGrady days came to a disappointing end. And after three years of adeptly playing the role of trusty sidekick in Oklahoma City, Harden has certainly earned that designation and opportunity. If nothing else, there's little doubt that Harden can score like a franchise player, and to think that he could lead the league in scoring during his first season in Houston is not far-fetched. A career 12.7-point-per-game scorer, Harden flourished in the past when given the opportunity to be Oklahoma City's No. 1 option on offense. Last season, Harden played 73 percent of his minutes alongside scoring champ Kevin Durant, and still averaged 14.9 points per 36 minutes with Durant on the floor. But in the 526 minutes Harden played with Durant on the bench, he averaged 31.2 points per 36 minutes and got to the foul line nearly three times as often. Harden's numbers while playing with and without point guard Russell Westbrook also point to the same conclusion. Harden scored 29 points per 36 minutes in 715 minutes without Westbrook on the floor last season and 13.7 in 1,231 minutes with him. Harden is extremely athletic and a gifted shooter who can score and score easily, and do it out of a number of sets. With the Thunder, he operated largely as the ball-handler in pick-and-roll situations, doing so on about one-third of Oklahoma City's plays, and that won't change in Houston, where he'll work with fellow newcomer Omer Asik. That said, Harden will see fewer opportunities as a spot-up shooter in Houston after operating in that role 14 percent of the time in OKC, according to Synergy Sports Technology numbers, and he'll likely work more in isolation sets, which he only had to do 12.7 percent of the time last season, scoring on just under half of those plays. As long as Harden continues to improve his shooting stroke while getting to the basket when the occasion calls for it, he'll adapt just fine and his star will shine brighter in his new role as a primary ball-handler. In addition to Harden's talent, it also can't be overstated how ugly the Rockets' situation was before trading for Harden. Prior to Morey making the deal, the face of the Houston franchise was Jeremy Lin, who made a huge impact over a tiny sample size for New York last season before injuring his knee, but is a relative unknown heading into this season. With Harden, Houston now has a proven star who can take some of the pressure off of Lin and do so while completing a backcourt that, if nothing else, is among the league's most marketable. And it's worth noting that, even with Harden on the books, the Rockets will have the cap space to be active in the free-agent market next offseason, and could have space to sign one or more quality players to round out the roster. In the end, though, it'll come down to whether Harden is worth the superstar money he's being paid, and for my money which is hardly James Harden money I'd say yes. Some fans' most recent impressions of Harden may be of his disappointing performance in last year's Finals, particularly in losses in Games 3 and 4, when he averaged 8.5 points on 20-percent shooting. Others may put unnecessary stock in his 6-of-20 shooting from 3-point range during an Olympic gold-medal run in which he only played nine minutes per game. But the growth Harden showed over the course of last season shouldn't be overshadowed by a few lackluster performances. Harden is a bona-fide star and will only continue to grow as a player, as a leader and as a brand as his role expands. The Thunder are going to miss Harden this year, and the Rockets will be immeasurably better with him on their team even if it cost them 80 million that Harden would have been foolish to turn down. You can follow Sam Gardner on Twitter or e-mail him at samgardnerfox@gmail.com.
Original Story:
http://www.foxsportssouthwest.com/10/...
THE BACKYARD
BEST OF MAXIM
RELATED ARTICLES
According to a report, former Oklahoma City Thunder star (now Houston Rockets star) James Harden was traded from O.K.C. because of something he did with a teammates girlfriend in Los Angeles.The source says that Harden caught up with R&B singer Keri Hilson last week, at a Los Angeles nightclub. The source claims that one of the Oklahoma City Thunder executives took a photo of...
HOUSTON -- James Harden has agreed to a five-year, $80 million contract with the Houston Rockets. The Rockets acquired the reigning Sixth Man of the Year in a stunning trade with Oklahoma City on Saturday night. Harden is expected to start when Houston opens the regular season in Detroit on Wednesday night. Houston also picked up the options for forwards...
James Harden had 37 points and 12 assists in a stirring debut for Houston, and Carlos Delfino made four 3-pointers in the fourth quarter to lift the Rockets to a 105-96 victory over the Detroit Pistons on Wednesday night. Detroit led 83-72 early in the fourth, but Harden and Delfino brought the Rockets back. Houston acquired Harden on Saturday night in a trade with Oklahoma City...
Tweet The Houston Rockets traded for James Harden hoping to get a cornerstone player for their rebuilding franchise. The Rockets now will have Harden around for the foreseeable future after agreeing to a five-year, $80 million max contract extension with the lefty reigning Sixth Man of the Year. Harden was dealt to the Rockets over [...]
Every morning, we will give you five things from the night before in the NBA to start your day. 1: Harden ready for lift off OK, I am done with the Rockets puns for now. The story of the day in the NBA though was James Harden's debut in a Rockets uniform. It was only four days ago that Harden was surprisingly traded from the Thunder to the Rockets. He has barely had time...
44 minutes, 37 points, 12 assists, 6 rebounds, 4 steals, 1 block. Those numbers have to hurt the Thunder at least a little bit.  Yeah it was only one game, but that one game was indicative of what they will be missing out on moving forward. There was James Harden, a central cog in the Thunder's run to the Finals last year and a figured future cornerstone of the franchise, dropping...
The big news in the NBA world (other than the season starting tonight - YIPPEE!!) is of course the Oklahoma City Thunder trading away one of their "Big Three" to the Houston Rockets.  When James Harden and the Thunder ended up being a measly (relatively speaking) $6 million over four years apart contract negotiations, OKC thought they better ship The Bearded One out to...
James Harden paid immediate dividends for the Houston Rockets. The new-look Atlanta Hawks hope their offseason moves will give them the financial flexibility to move in a more successful direction. Harden will look to build on an impressive team debut Friday night when the host Hawks kick off their 2012-13 season. Just four days after being acquired from Oklahoma City in a surprising...
Sports Illustrated's swimsuit cover model Kate Upton did a recent photoshoot with some NBA friends, and it was spectacular. The below video comes from behind-the-scenes video from Skullcandy's'Take a Supermodel To Work' campaign with Kevin Durant of the NBA's Oklahoma City Thunder and James Harden of the Houston Rockets. We have to say that KD summed it up perfectly...
James Harden stole the spotlight in the Houston Rockets 105-96 victory over the Detroit Pistons on Wednesday night, but Mizzou hoops fans will be happy to know a former Tiger also had a good night in his NBA debut. Former Mizzou star Kim English, who was selected in the second round of this past season's NBA draft, made his NBA debut for the Detroit Pistons and played well in...
Finishing games is something this young Pistons team will have to grasp after blowing a second half 11 point lead en route to a 105-96 loss to the Houston Rockets opening night from The Palace. The Pistons will also need to learn how to limit the open looks beyond the arc. Recently acquired James Harden was 4 for 10 beyond three-point range to finish the night with 37 points and...
NBA News

Delivered to your inbox

You'll also receive Yardbarker's daily Top 10, featuring the best sports stories from around the web. Customize your newsletter to get articles on your favorite sports and teams. And the best part? It's free!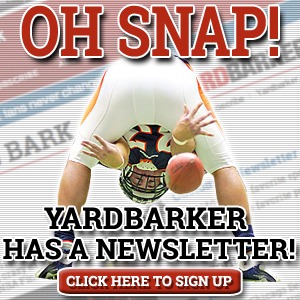 Latest Rumors
The Backyard

Today's Best Stuff

For Bloggers

Join the Yardbarker Network for more promotion, traffic, and money.

Company Info

Help

What is Yardbarker?

Yardbarker is the largest network of sports blogs and pro athlete blogs on the web. This site is the hub of the Yardbarker Network, where our editors and algorithms curate the best sports content from our network and beyond.