By, Sean Aquino – Knickswag Contributor Knicks @ Warriors: MSG 10:30pm The Knicks five game West Coast trip starts tonight in Oakland versus the Golden State Warriors. The Knicks will have to get a handle on one of the fastest paced offenses in the league. Former Knick, David Lee will play tonight after missing the first match at the Garden. We all know what happened in their first meeting…Stephen Curry and his 54 happened. Most likely that won't happen again, but the Warriors are in a dog fight in the playoff race and they are a much better home team with a record of 20-9 at home. They are also a top ten defense in terms of opponents FG and 3 point FG percentage. For the Knicks, the last time they gave up more than 100 points was against these Warriors 7 games ago. They are 6-2 in their last 8, with the only two losses coming from Miami and OKC in bitterly contested ball games. I argue that the Knicks did not execute offensively and they settled for jump shots far too often, therefore those were the primary reasons they lost those games.The Knicks beat themselves, they have to learn how to execute offensively and listen to direction. Drive the ball, stop settling! Carmelo Anthony is traveling with the team and he will play tonight. I'm just going to say it; the Knicks are a MUCH better defensive team without Amar'e Stoudemire. Kenyon Martin has been tremendous, he and Smith are sure to be the first men off of the bench and I wouldn't be surprised if K-mart starts for Kurt Thomas. I would actually try to start Martin alongside Melo, Tyson, Shumpert and Felton. I love the lineups Coach Woodson tinkered with versus Utah, especially the Prigioni, Kidd, Smith, Novak, and Camby combination as the second unit. Martin and Camby must stay healthy, because if they do, the Knicks defense will become their new identity. The Knicks will continue to win without Amar'e, ONLY if JR Smith is aggressive driving to the basket and not settling for jump shots. Smith, Shumpert and Felton must continue to drive and kick, because the Knicks have the outside shooters to make you pay. Shumpert was 8-10 from the line against the Jazz, which is a very encouraging sign. Despite not being able to finish, he was able to draw fouls. Smith, in catch and shoot situations is deadly, it's when he settles for step-backs jumpers is when the Knicks offense begins to sputter. For this Knicks team, three-point shooting is a strength, it's not a matter of "live and die" by the three when you have knock down three point shooters. The Knicks die by the three when they force the shots up out of a stagnant offense. When the ball is moving and there is penetration, there is no way that it's a bad thing to take open three's. The West Coast trip will feature high speed offenses, but to win the Knicks must control tempo and limit fast breaks, this will be the major focus for the Knicks collectively. If they can do those two things, they can easily go 3-2. I believe there is a chance the Knicks can win each game with or without the injured Melo. Not likely, but possible. These Knicks love each other and when they play together as one unit they are deadly. The Knicks understand they sit just .5 game ahead of the Pacers and these veterans know that every game counts from here on out. Against the Warriors, the Knicks need to drive, rebound and control the tempo, I expect them to do so and take care of business tonight. GO NEW YORK!! The post Knicks in Northern Cali to Meet the Warriors appeared first on Knickswag - A New York Knicks Blog - News, Rumors, and more!.
Original Story:
http://knickswag.com/knicks-in-northe...
MORE FROM YARDBARKER
NBA News

Delivered to your inbox

You'll also receive Yardbarker's daily Top 10, featuring the best sports stories from around the web. Customize your newsletter to get articles on your favorite sports and teams. And the best part? It's free!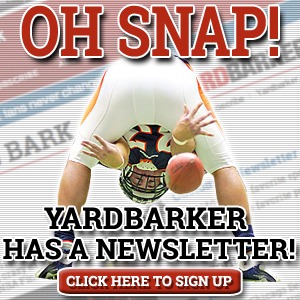 Latest Rumors
Best of Yardbarker

Today's Best Stuff

For Bloggers

Join the Yardbarker Network for more promotion, traffic, and money.

Company Info

Help

What is Yardbarker?

Yardbarker is the largest network of sports blogs and pro athlete blogs on the web. This site is the hub of the Yardbarker Network, where our editors and algorithms curate the best sports content from our network and beyond.